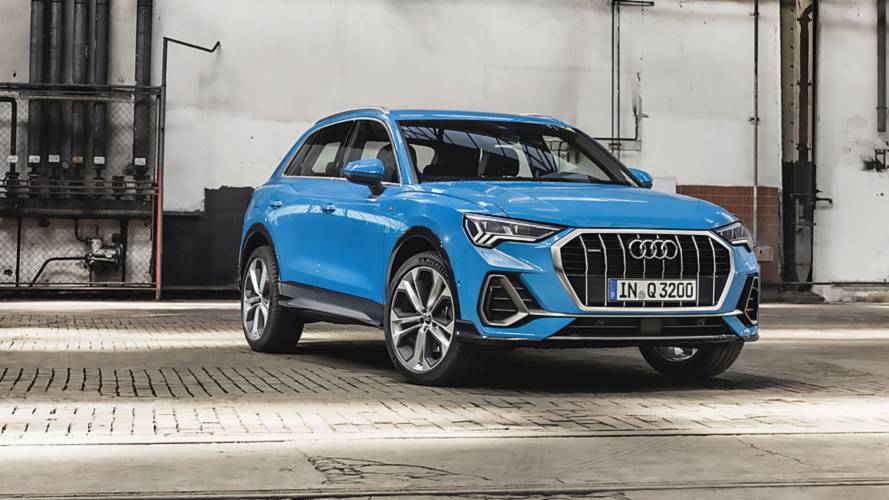 Audi Q3 2019 gets sportier with more tech
Audi Q3 is basically the top-seller SUV from Audi, and honestly,  considering the fact one million units of it has been sold since 2011 is a seriously impressive number. This makes Q3 a very important vehicle in the Audi lineup, and now an all-new Audi Q3 2019 model is set to be released for the public later this year. What makes the new baby Q more compelling than the last one? Let's find out.
Also Read: Audi Q8 2019 is almost here – What to expect!
Right off the bat, you can clearly see that this Q3 shares a somewhat similar side profile to the smaller Audi Q2 and overall design with the bigger Q8 which was also unveiled by Audi a month back. You can clearly see where is Audi heading with its new design language and I think its the right one. Sharp lines, big front grille, bolder design and high tech LED lights give Audi vehicles a very distinct and modern look. The old one had started to look quite dated, but this new design is very attractive and modern-looking. Since the Q3 is based on the MQB architecture as seen on previous Audi and VW cars, so as a result, this 2019 model has seen a slight increase in the dimensions resulting in more legroom and headroom. Previous Q3 was slightly small for many people's taste, but the new one is now bigger than its rivals BMW X1 and Mercedes GLA-Class which makes it class leading. When configured right, the Q3 has a reclining rear bench that slides by about six inches. Trunk space is an impressive 23.8 cubic feet (674 litres) with five occupants on board whereas when the rear seats are folded the space increases to 53.9 cubic feet (1526 litres).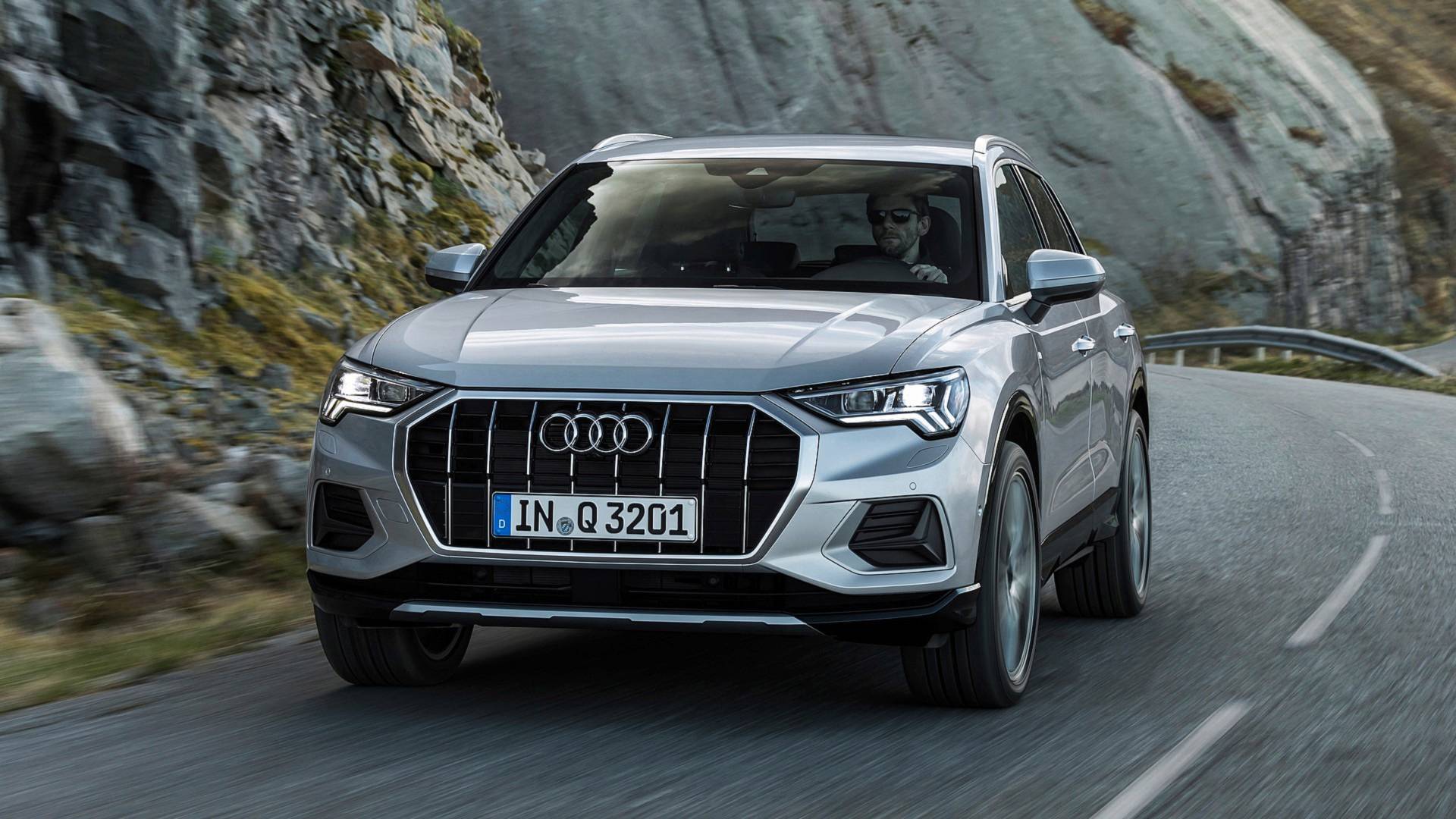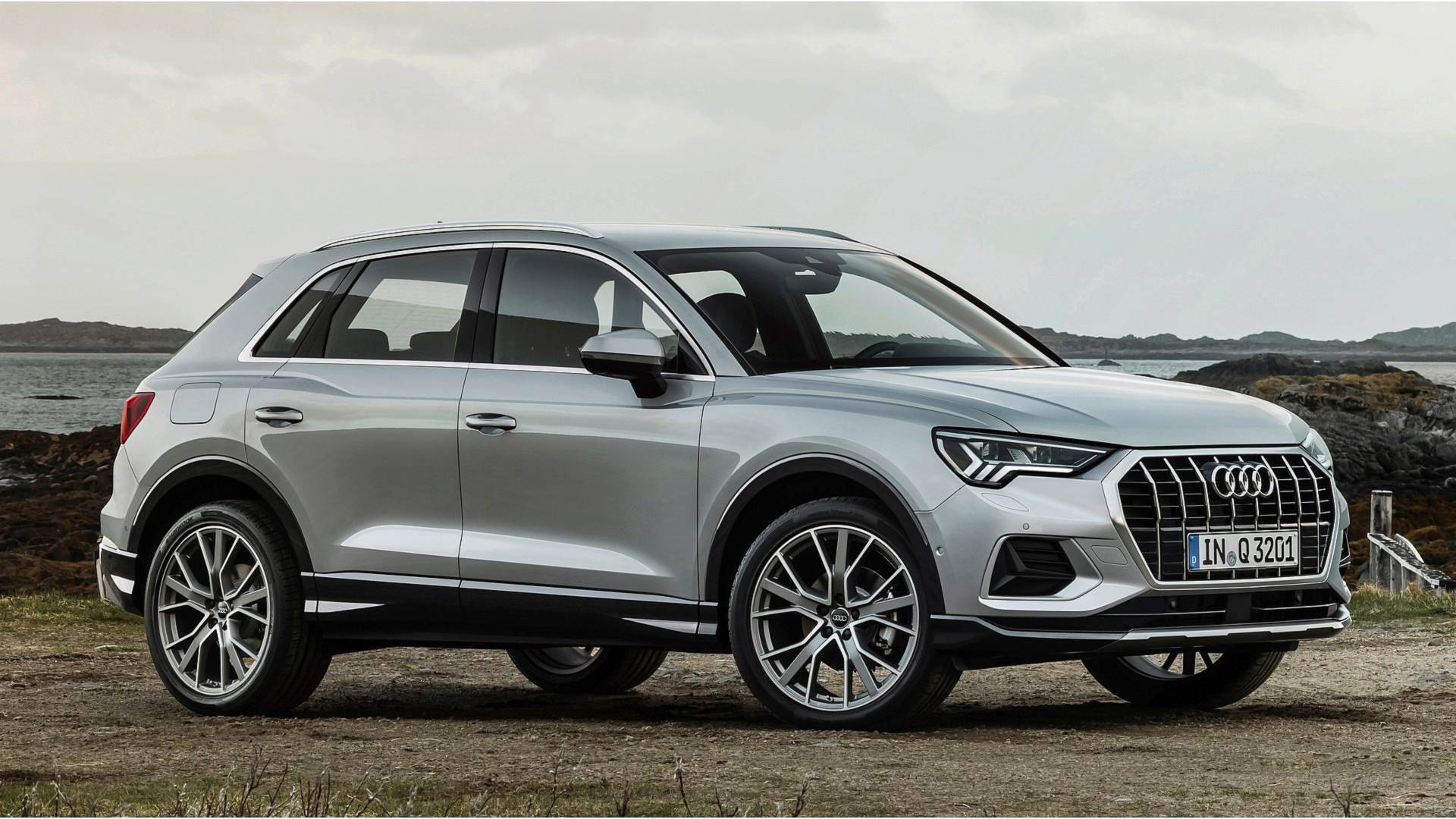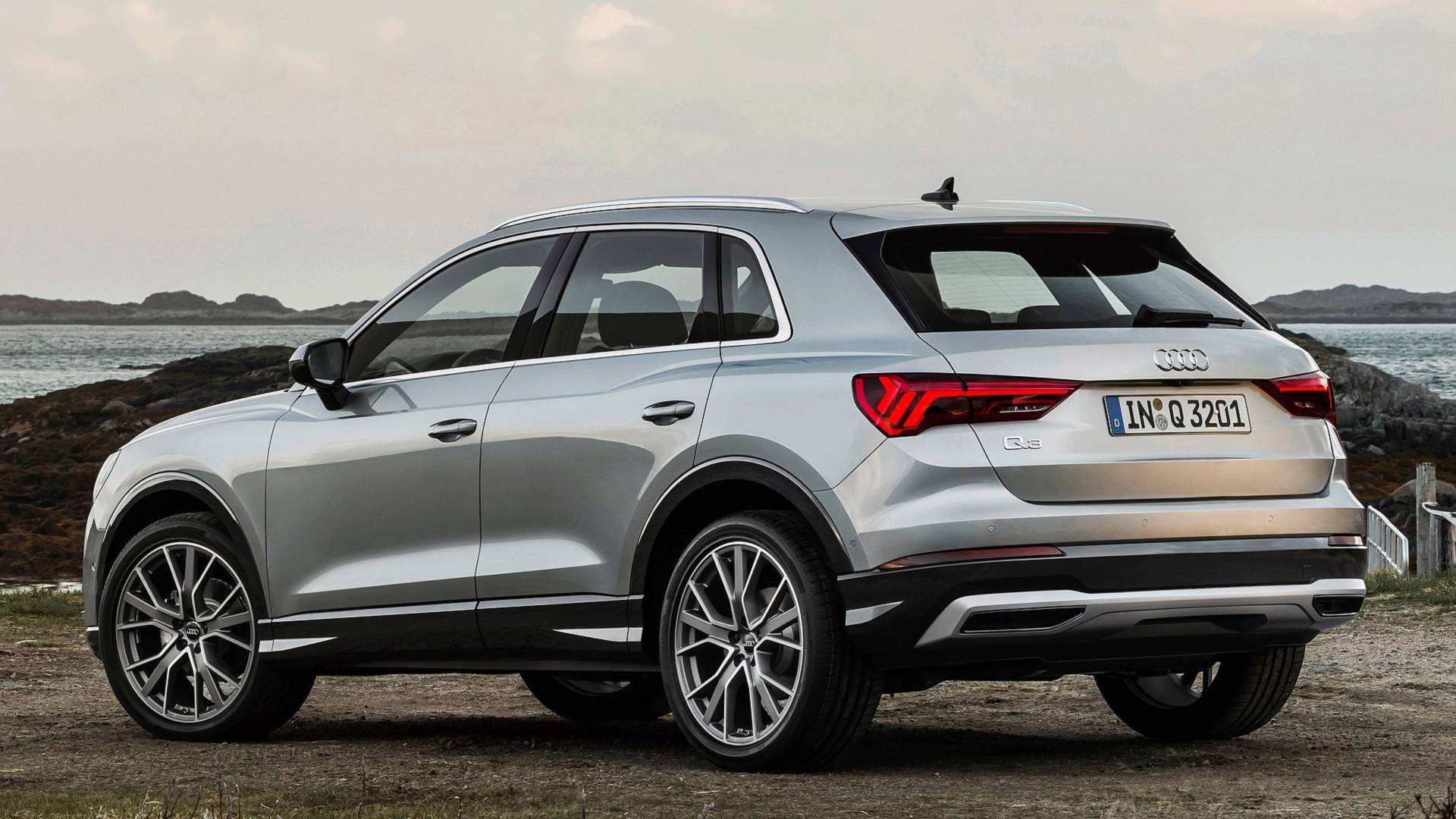 The weakest point of the previous Q3 was its interior. Not only it had a painfully excessive number of buttons all around, but the overall design was questionable. But this time Audi has delivered. Though it was expected that  Audi will copy the interior design from the new Audi A4, fortunately, Audi went a little further and provided a very similar interior to Audi A6. It features only one display screens for the media controls. There is no second screen as seen in top-tier Audi models. This means controls like A/C and seat heatings are done manually from buttons.
Features
The journalists who got a chance to see the car in person are also upset that the primary screen doesn't have the haptic feedback which makes it a little confusing for the driver on whether he has pressed the right button or not which can be annoying while driving. Since Q3 is a lot cheaper than other Audi models, so some cost-cuttings were expected. Whereas things like Audi virtual cockpit, Android Auto/Apple Car Play, Google Earth integration and as well as dual steering wheel controls are some of the few things which come standard on this model. So it's clear that Audi wants its cars to be futuristic and have all the latest toys it can offer in the segment. the segment.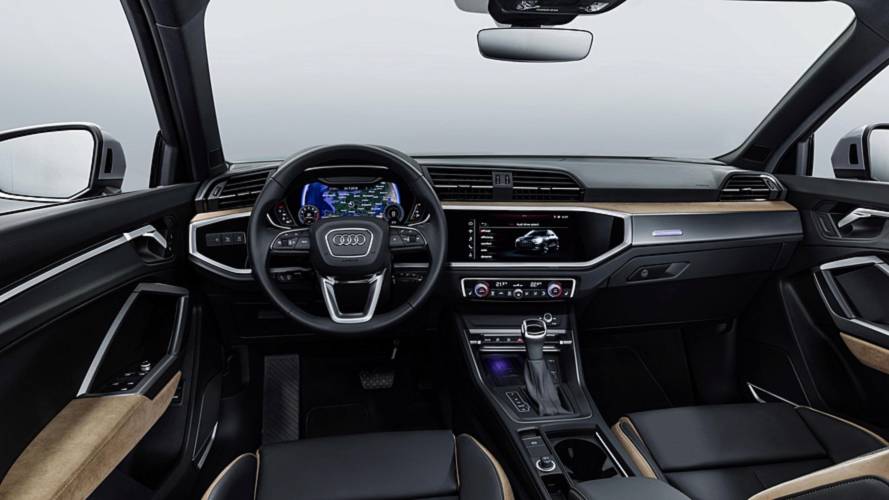 Engine options
Coming to the most interesting part, Audi Q3 2019 model will feature only two engine options at the start. A 140HP 1.5L engine with front-wheel drive whereas the 2.0L 4-wheel drive variant is going to have around 230HP. Audi has stated that the sports model of Q2 will feature a more comfortable suspension while the S-Line models will have a much firmer suspension configuration.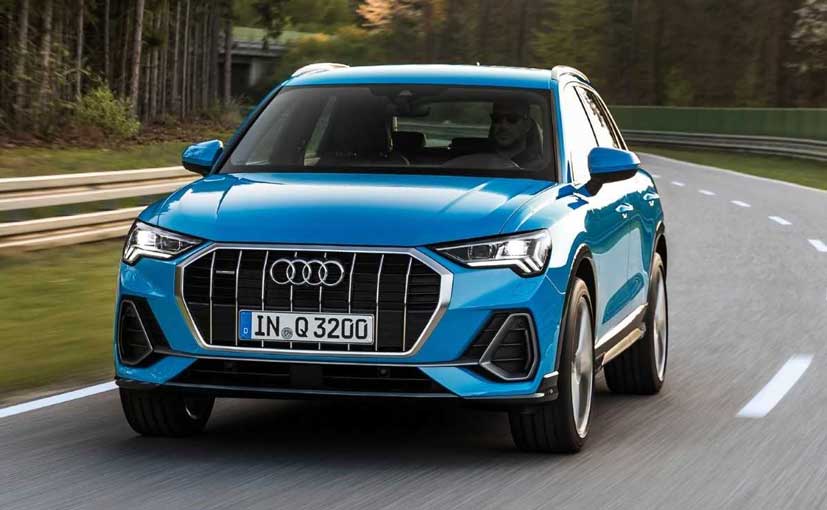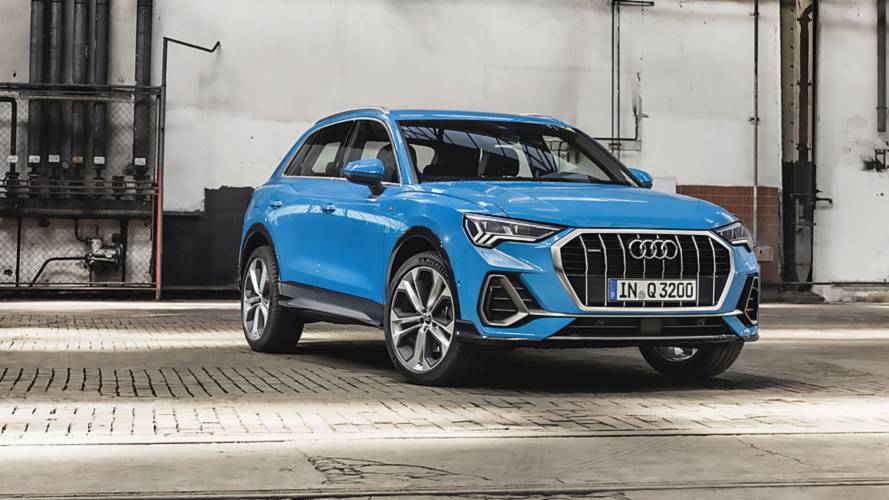 Off-roading aid
Though 99% of the owners will never take their Q3 offroad. Still, if you fancy scrapping your brand new SUV then you can equip it with few off-road features such as hill decent which is suppose to make your car less of a pain while driving off-road.
Price
With that said the pricing has yet to be announced for this new baby Q, however, expect to pay around USD 30,000 (PKR 3,892,500) for the base model while the 2.0L equipped S-Line model will cost a north of USD 50,0000 (PKR 6,487,500). When released in Pakistan even the base model might costs upwards of PKR 80 lac considering the current Audi Q3 is priced at PKR 70 lac and the fact Rupee is depreciating compared to US dollar continuously. So let's see when does Audi Pakistan decide to bring it to Pakistan.