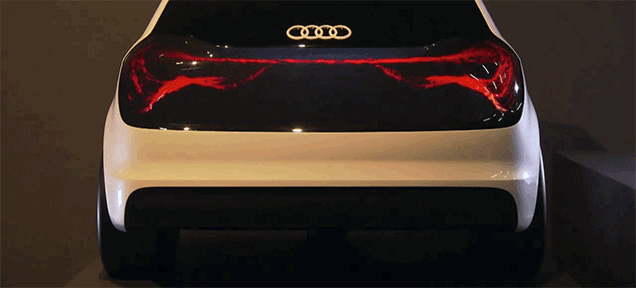 Audi's Swarm OLED Concept Is Beautiful But Illegal Too
Audi has reportedly put the OLEDs, or 'organic light emitting diodes' to great use and would be using them in its future manufactured cars in the form of lighting system. OLEDs are very light, very flexible and have the potential of producing millions of colors in a variation of intensities when arranged together. The beauty of OLEDs arranged as a display is that it can transform the rear end of the car into a lively surface and it looks animated.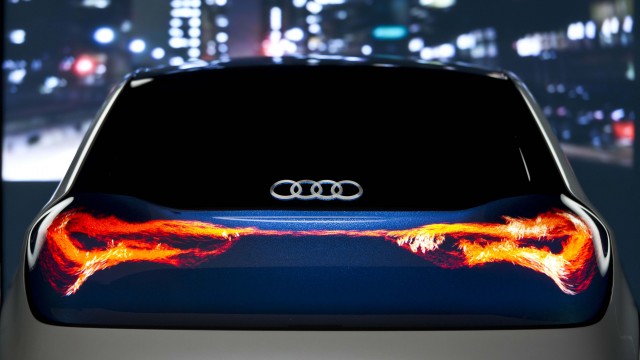 Audi plans to use the OLEDs in everything from side markers to interior lights in the future, and they could even provide information about a vehicle's speed and braking. The OLED's, in my opinion, are very fascinating but there are some questions. OLED technology, being very expensive would automatically raise the prices of the vehicles it comes equipped with.
Moreover, the legality of this technology would be questioned in many parts of the world, particularly in the USA. The transportation safety agencies in the USA have the objection: that Swarm could prove more distracting than useful, and therefore be a potential hazard to other drivers. Not only has the US and the UK's Automobile Association has widely reported as sounding a note of caution for Audi: "The Swarm is a delightful concept design but under current lighting regulations it is probably best saved for aquariums or art galleries," they said.
So, even being an amazing concept, the Swarm concept by Audi would have to make some immense efforts to get legalized under the safety rules and regulation throughout the globe.
Watch the video: