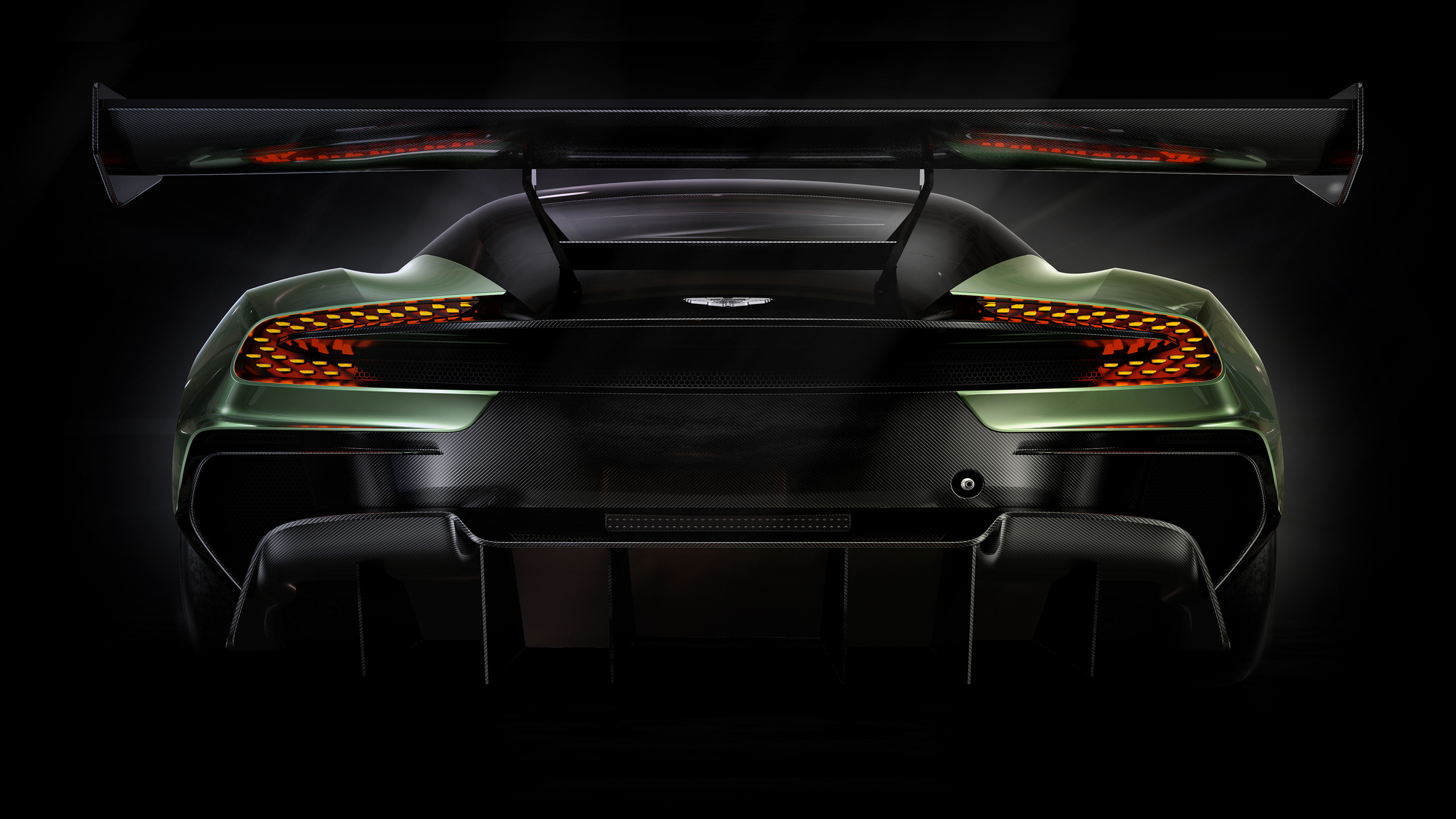 The Stunning 800HP Aston Martin Vulcan
Few days ago, we shared something about Upcoming James Bond Movie "Spectre" Which Will Feature  An Aston Martin DB10.  Earlier this month, Aston Martin officially released a short clip about "Vulcan" as well. I shared the clip on my Facebook timeline and many friends asked why is it so short? We just started enjoying and it ended! The 30 second clip shows a rear end of a car with massive spoiler reviving and shooting flames from side exhausts. Some people thought its just a Gran Turismo video game related. Lets watch it again below.
Today, Aston have released the details of their track only hyper car "Vulcan". According to Aston Martin, this will be the most extreme car in the history of their company. The Vulcan is deemed to be the true competitor of the already impressive track only Ferrari FXX series and McLaren P1 GTR . The Vulcan is all based on extensive carbon fiber, including the body panels. Vulcan is rear wheel drive and is based on naturally aspirated front-mounted 7.0L V12 engine with an output of 800HP. The six-speed sequential shift gearbox which will transfers power to the rear wheels is mounted at the rear end. According to Aston, the Vulcan complies with all FIA racing safety rules & regulations. Moreover the company will offer driver training sessions on track and on simulators as well, under other professional racers. The training program will also give the Vulcan owners  a chance to drive the One-77 and GT4 race car. I am sure you don't want to crash this monster on track and become a spot light for media across the globe, so, it would be better to prepare on a virtual track before actually taking controls.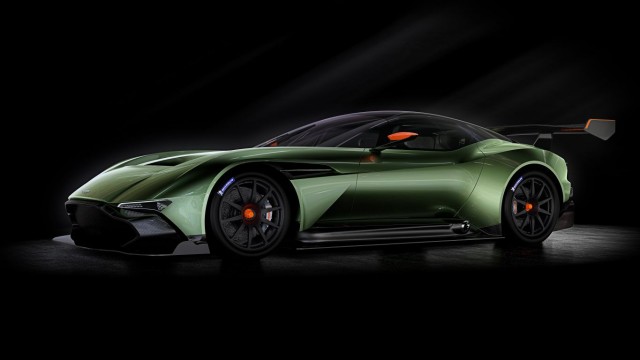 Vulcan will be produced in limited numbers of 24 units only and Aston thinks that they will be sold out immediately. CEO Dr Andy Palmer said: "We have already received strong interest from the customers we have spoken to about Aston Martin Vulcan.The cars will blend our traditional Aston Martin values of Power, Beauty and Soul with an unrivaled ownership experience; a unique combination that will guarantee their place in the brand's rich and charismatic history."  Vulcan will be priced above 2.3 Million USD.  Please read Official Press Release for more details. The Aston Martin Vulcan will make its world debut on March 3rd at Geneva International Motor Show