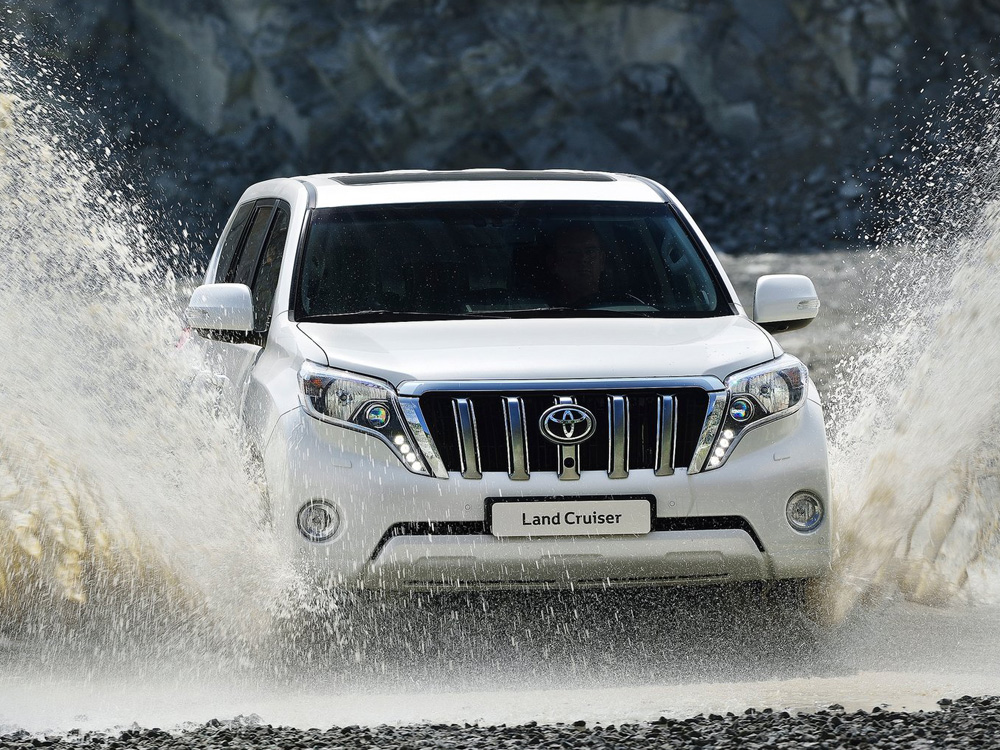 Buying An SUV/4×4/Jeep In Pakistan: What You Can And Should Get Here
Driving a 4WD vehicle used to be pride of soldiers only. As young military officers, we were always fascinated with the idea of driving open top jeeps in deserts and fields during training exercises. Later in 80s, a leading politician lady rode in a Mitsubhisi Pajero with open sun roof during her political rallies. This was the introduction of 'Pajero culture' in our country, though SUVs were getting popular all over the world during the same period. Pajero remained a vehicle of choice till mid-90s.
Introduction of Toyota Land Cruiser (model 80 series) in 1991, and Prado in mid 90s, challenged Pajero's monopoly in the 4×4 category. During the same time, automobile manufacturers started making 4X4 SUVs tailored for every type of user starting from small mini Pajeros, BMW X1, Audi Q3 to huge GMCs, Ford and Land cruisers. Though many European and American SUV models are available, however due to price considerations and import facilitation, we will restrict our discussion to Japanese and a few popular European makes only.
IMPORT POLICY
Government import policy for SUVs is slightly different than that for cars. While cars up to maximum 3 years old can be imported, 4X4 SUVs (popularly called jeeps) of up to 5 years old can be imported. Moreover, jeeps up till an engine capacity of 1800cc fall in fixed custom regime like cars and custom duty is calculated against US dollar. Whereas jeeps above 1800cc are cleared through customs by an 'assessment system, depending upon accessories and options fitted. Custom duty on jeeps is calculated against Japanese Yen. Consequently, custom on jeeps has considerably reduced due to reduction in Yen conversion rate against Pak Rupee. In addition, Hybrid SUVs up to 1800cc get a further 50% rebate in total assessed custom whereas those above 1800cc get a 25% rebate.
For the purpose of ease, we may divide SUVs in 3 categories:
1. Small SUVs up to 1800cc engine Capacity;
2. Medium SUV from 1800cc to 4000cc;
3. and large SUVs of over 4000cc.
Small SUVs( up to 1800cc)
Small SUVs fall in cars category as far as customs is concerned. These generally have short wheelbase and can accommodate 4 persons only with limited boot space. These are suitable for intra-city and short haul traveling because long journeys may result into tiredness. Stability is less due to high center of gravity and short wheelbase, therefore, are not suitable for serious off-road adventure.
Popular (gasoline) models are Toyota Rush and Nissan Juke; both with 1500cc engine while Honda Crossroad is powered by a 1800cc; 140 hp engine. Rush is a well built, 109hp, suitably equipped jeep for day to day use. It comes in both 2WD and 4WD models in X and G trim. It a popular vehicle in small category and holds good resale value. A 2010 model Rush can be imported in Rs. 2 Million.
Nissan Juke though stylish, is not recommended due to non-availability of Nissan after sales support. Honda Crossroad is slightly longer than Rush but engine is under powered compared to high vehicle curb weight. Spare parts are also in scarce supply and it too does not hold a good resale value. Honda also introduced Hybrid Vezel 1500cc, 131 hp in late 2013. Being a hybrid vehicle it too gets a 50% rebate in custom duty. It is very stylish, stable and comfortable for 4 passengers. It is gaining popularity in the market and one can import a 2013 or 2014 model in approx. Rs3m.
---
Related: 2014 Honda Vezel Hybrid Owner's Review
---
MEDIUM SUVs (1800-4000cc)
This is the most popular category amongst SUVs. The common petrol/diesel models are Toyota RAV4, Toyota Hilux Surf, Toyota Prado, Mitsubishi Pajero, Nissan X-Trail, Toyota Fortuner and Range Rover Sports. In hybrid category, popular models are Toyota Harrier, Lexus RX 450h and Mitsubishi Freelander. Though Pajero and X-Trail are almost fading out of Pakistani market due to diminishing sales and lack of service support from manufacturers.
Range Rover Sports is a mid-size brand of luxury British manufacturer. The diesel version is powered by a 2700cc engine while the gasoline model is fitted with a 4500cc HSE engine. Range Rover is a highly refined high end vehicle with expensive price tag, mostly popular with upper class youth. Its 2nd generation facelift model was introduced in UK last year.
Toyota RAV4 fits in the middle slot between Rush and Prado. It is a mid-size jeep with shell chassis and a 2400cc, 170hp transverse mounted engine with front wheel drive transmission. Though a refined vehicle, but is over shadowed by the bigger sibling, Prado. A 2010 model RAV4 can be imported for approximately Rs3.7m. Toyota Hilux Surf is no more in production.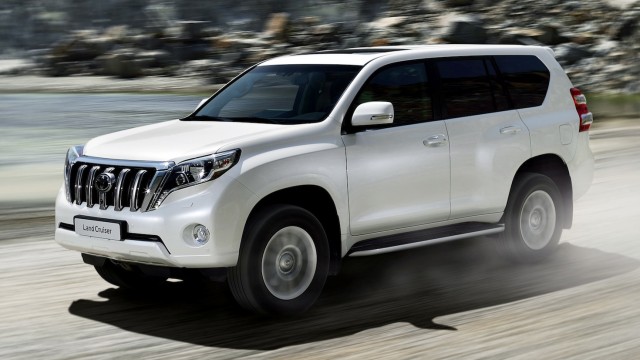 Toyota Prado is perhaps the most popular SUV in the country. Though Land Cruiser II version in 90s was also badged Prado in Japan, the 1st generation 95 series of Prado was launched in 1996, 2nd gen 120 series lasted till 2009 and latest series 150, 3rd generation was launched in 2009. Diesel version is only available in UK called LC3. All the 3 Japanese models are based on ladder frame chassis and come in petrol only. Entry level is TRJ150 with 2700cc 4-cylinder engine. It comes in 3 trims, a 5 seater basic model, 7 seater fabric interior and top of the line 7 seater L package with leather seats. The 2700cc, 163hp engine feels slightly under powered. The baseline 5 seater 2010 Prado can be imported in Rs 5.9m. Next is Prado GRJ150 model. It has a powerful 4000cc, V6 engine producing 276 hp. The ride is comfortable with noiseless engine. It again comes in 3 trims similar to 2700cc model. Top of line is GRJ151 model. It also has a 4000cc engine and is equipped with air suspension with height adjustment. It has all leather interior full option model. In all 4 models, sun roof is a standard option.
Toyota Harrier in Hybrid category, the cheapest model is Toyota Harrier which is also known as Lexus RX350h in UK and Europe. Its 2nd generation model comes with a 3300cc transverse mounted V6 engine producing 211hp, plus a hybrid motor. It's an all wheel drive vehicle where the engine drives front wheels and rear wheels are powered by the hybrid motor. Though an SUV, still the suspension and handling quality is like a sedan, makes it highly comfortable and suitable for long journeys. Fuel consumption is nearly 15km/l. This too comes in 3 trim levels. Basic model has fabric seats and 17-inch alloys. The L version with powered seats and 18-inch alloys while top of the line S version has full leather powered seats. L and S trims come with optional sun roof. Entry level basic 2010 model costs less than Rs4.5m. In 2014, Toyota launched a trendy 3rd generation Harrier. It is more stylish and sporty with 2500cc, 152hp hybrid engine. Due to minimal depreciation in custom, its price is slightly on plus side.
Lexus RX 450h launched in 2009, it is the improved version of Harrier. It has a 3500 V6 transverse mounted engine producing 249 hp. Technology and operations are similar to the Harrier. But trim levels, interior, luxury, drive and accessories all are at par with Lexus quality. The model range is a 2WD GYL10, a 4WD GYL15 and finally the GYL16 which is improved version of GYL15 with air suspension and height adjustment. Both come with optional sun roof. Drive is luxurious and noiseless. Interior comes with leather in black, white and off white colors. Fuel economy is close to 15km/l. Import price of basic GYL10, 2010 model is Rs 5.9m.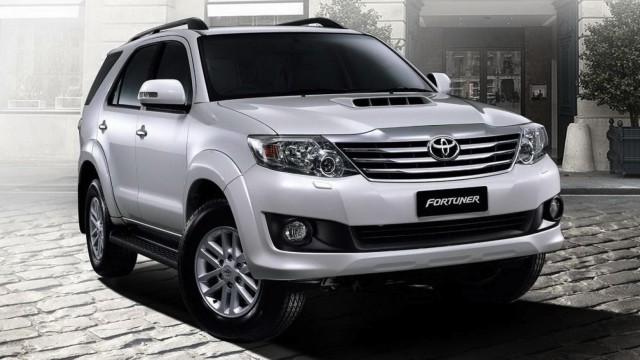 Toyota Fortuner is a Thai origin SUV, shell mounted on ladder chassis of renowned Hilux 4WD truck (also known as Vigo) and assembled by Indus motors in Pakistan. It has 2700cc petrol engine and a 7 seat leather configuration. The vehicle is well stuffed with accessories but third row of seats is too cramped for adult occupants. Due to high center of gravity and narrow track, it is not a very stable vehicle making it unsuitable for serious off road activity. Engine is under powered and interior gives a feeling of riding a truck. Though new jeep is being marketed around Rs5m, but does not hold its resale value.
LARGE SUVs (over 4000cc)
This is the elite luxury class. Top of the line in non-Japanese models is the Range Rover Vogue 4500cc petrol. 4th gen Ranger Rover, an ultimate luxury SUV was launched in 2014. Others competitors are BMW X5 whose 3rd gen was introduced in 2013. This holds the BMW aura and is now available in a 7 seat configuration as well. Audi Q7 is next in German SUVs, which is very popular in Europe and UK. The 2nd gen facelift model is expected any time in near future. Mercedes ML560, though very popular in Middle East, is hardly seen in Pakistan. Nissan Patrol and Land Cruiser V8 are the only Japanese models in this class. Nissan Patrol though a robust 4WD, has disappeared from our market. This brings us to the ever green 6th generation Land Cruiser V8.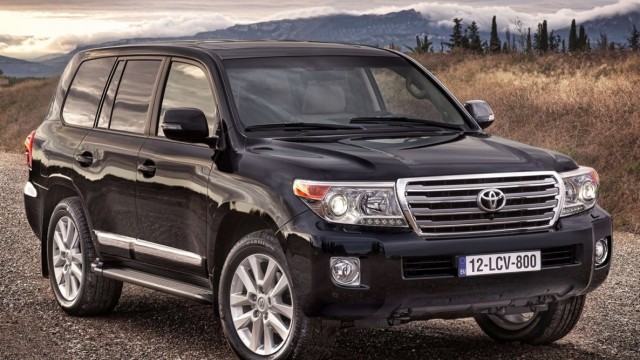 Land Cruiser V8 200 series was launched in late 2007 with a 4700cc V8, 288 hp petrol engine. A large vehicle which comes in 7 seat configuration. Basic AX model comes with fabric seats and standard suspension. AX G comes with leather upholstery and height adjustable suspension. In 2009, URJ202 was introduced with new smaller but more powerful 4600cc, 318hp engine. With URJ202 coming in, one more luxurious trim ZX was introduced. It has a sunroof, complete leather upholstery, dual TV, cool box, front radar, side cameras, powered rear gate, air cooled seats and 19 inch alloy wheels. Till 2012, the dash board color, wood panels and door-inners came in dark grey colors, whereas seats came in 2 colors i.e., beige and dark grey. But in 2012, a complete beige interior including dashboard, door trims and seats was introduced. Wood panels were changed to teak color. Land Cruiser is an ultimate luxury vehicle with excellent suspension, noiseless interior, a power full engine and a host of accessories. Its petrol version is being widely sold in Pakistan and diesel V8 can only be imported from UK. The only drawbacks are its huge size and popularity with neo-rich. It's basic 2010 AX model can be imported in Rs 8.1m and 2012 ZX model in Rs14.8m.
Buying an SUV is a popular but expensive dream of every person. Since German/UK models are expensive to buy and difficult to maintain, therefore mostly Japanese brands are popular. Fortunately there is lot of diversity in Japanese model suiting every budget and class (a table comparing specs of popular models is added for ease of choice). But ultimate goal of every one is to GO OFF ROAD.