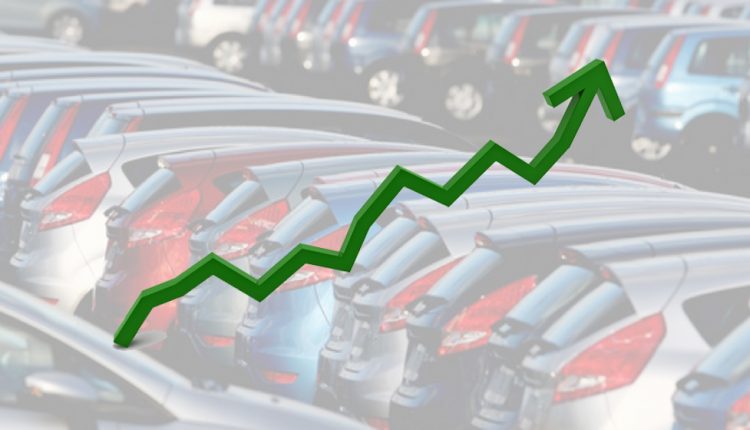 Auto Sales Likely to Grow 60% YoY in FY21: Experts
According to market analysts auto sales in Pakistan are likely to grow 60% during the ongoing Fiscal Year 2020-21. They believe that total sales of vehicles will reach up to 201,000 units, including new entrants, i.e., Hyundai and KIA.
Senior research analyst at Topline Securities Limited, Syed Fawad Bashir said that higher-than-expected sales in the first four months of FY21 is the reason behind this prediction. "We are reversing our earnings forecasts of Pakistan automobiles universe for next two years up to 53%," he said.
The company has increased earlier assumptions by 19% (201,000 units) for auto cars, and 5% (228,000) for light commercial vehicles.
"Faster than expected economic recovery and low-interest rates are the major reason behind the jump in estimates.
Auto Sales Hike for Indus Motors:
As per Bashir, Toyota Indus Motors (IMC) would say growth around 4-15% during FY21 and FY22, mainly due to high sales of Yaris. "Launch time was perfect, as Yaris is competing old Honda City model and there is no other major competition," he said.
Honda Atlas: 
The analyst predicted 3-53% sales increase for Honda Atlas in the next two years. The company has recorded sales more than expectations. Furthermore, an upward revision in overall industry estimates is also a vital reason.
Also, there is a strong possibility that Honda will launch the new model of City in 2021, which would help the company in increasing its sales.
Pak Suzuki: 
According to the researcher, Pak Suzuki would also record a sales growth, but a slower pace as compared to its competitors. "The company launched new models during the economic crisis, which weighed on its costs," Bashir said.
He mentioned that company has remained unable to fill the vacuum created after discontinuation of Mehran. "Alto and Cultus performed well initially, but the excitement about them has reduced," he mentioned.
For more views, news and reviews, keep visiting PakWheels Blog.