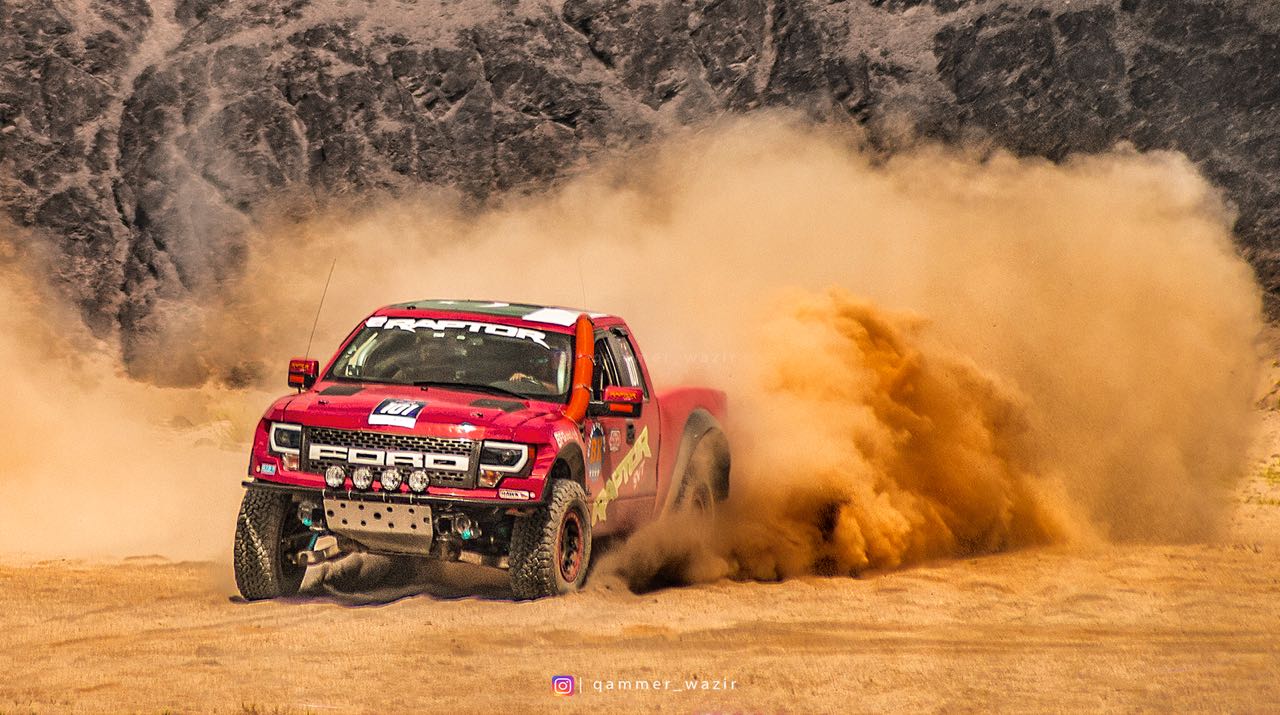 Babar Khan defends Champion's title in 2nd Sarfaranga Rally 2018
The phenomenal PakWheels.com 2nd Sarfaranga Desert Rally 2018 concluded with Babar Khan as the winner in the Prepared Category A, completing the 40km track in 25 minutes and 05:95 seconds, while Fakhar Mahay, who stood second in the Prepared Category A, completed the track in 27 minutes and 99 seconds. Winning the third position, Nosherwan Tiwana completed the track in 30 minutes 14:14 seconds. 
Last year, in the first ever PakWheels.com Sarfaranga Desert Rally 2017, Babar Khan won the first position in the same category and he defended his title this year as well.
This time around, there were 9 categories in total, out of which 4 were for Prepared Category, 4 for Stock category and 1 Women category.
Here are the results of the overall categories from Sarfaranga Desert Rally 2018: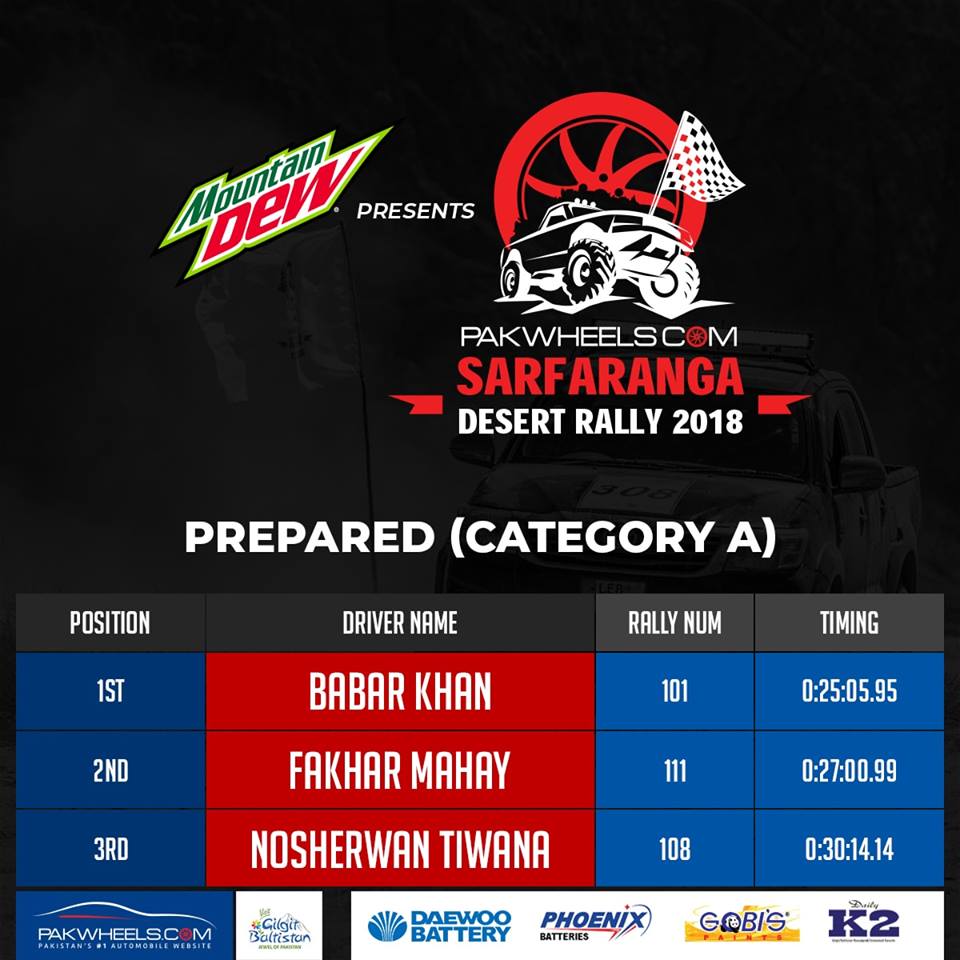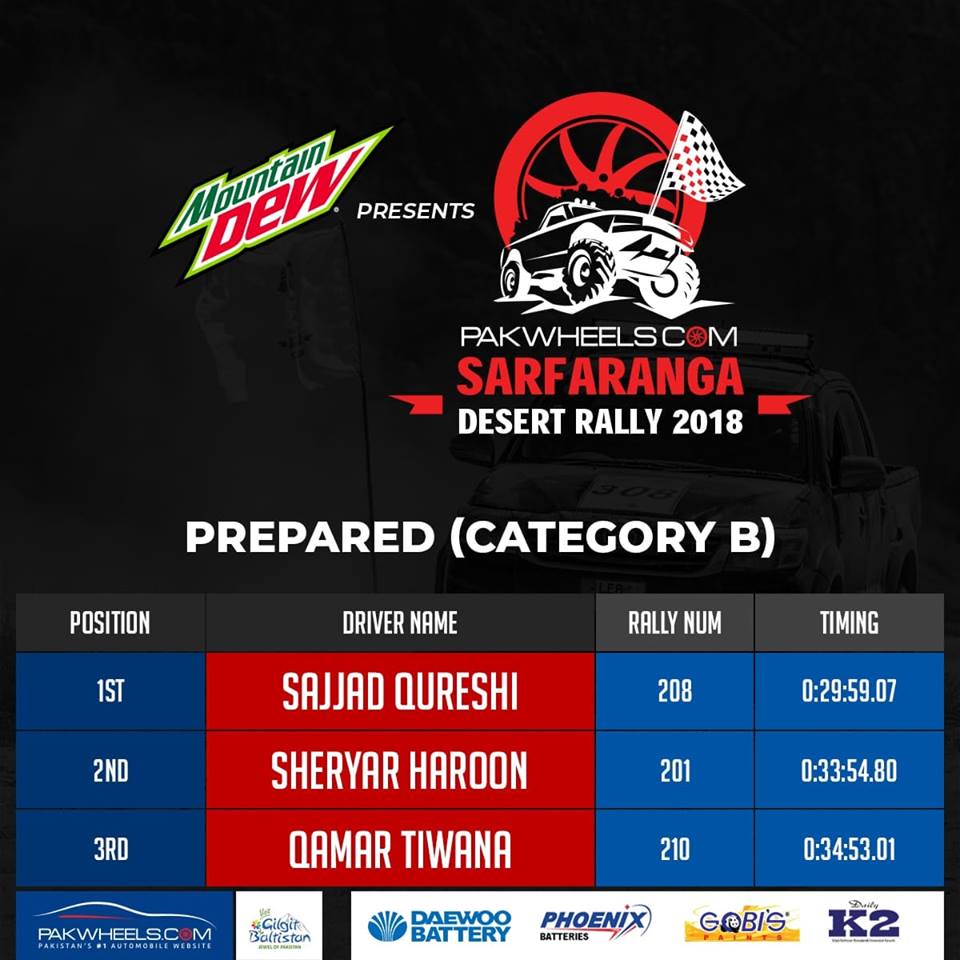 In Prepared category C, the Chairman PakWheels Suneel Sarfraz Munj won the third position and completed the track in 36 minutes 29:59 seconds.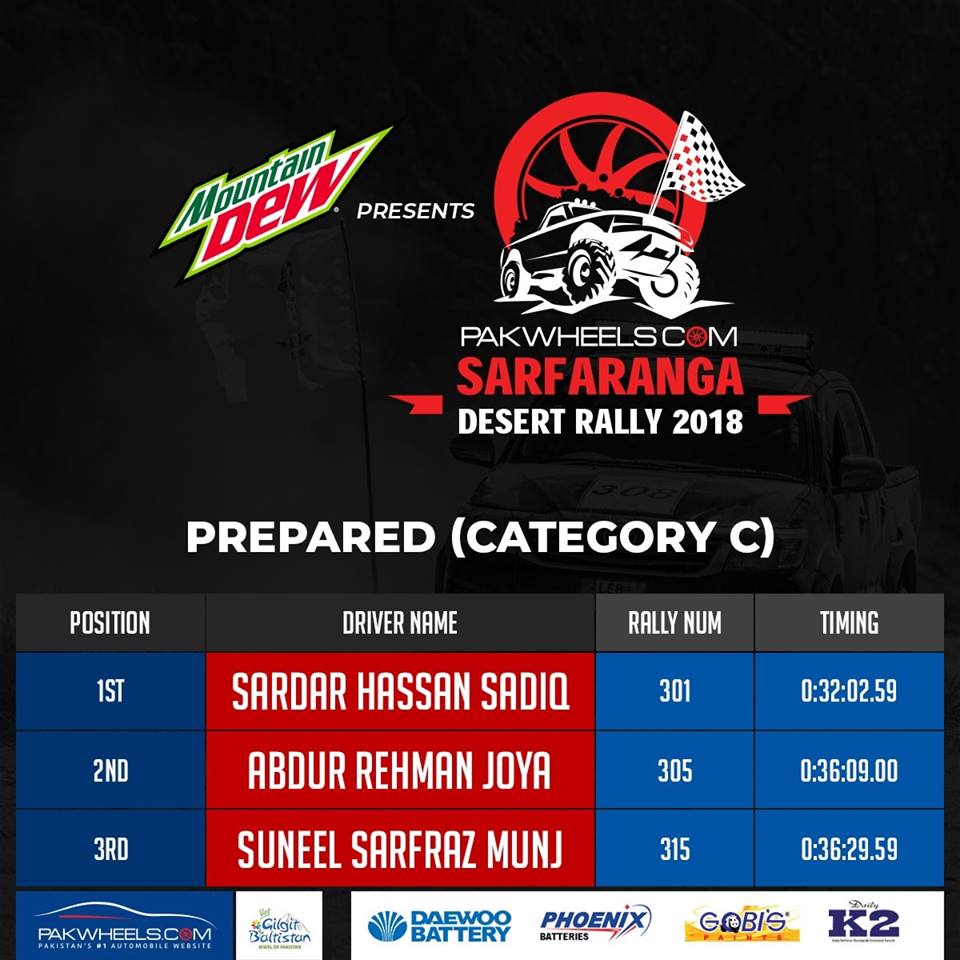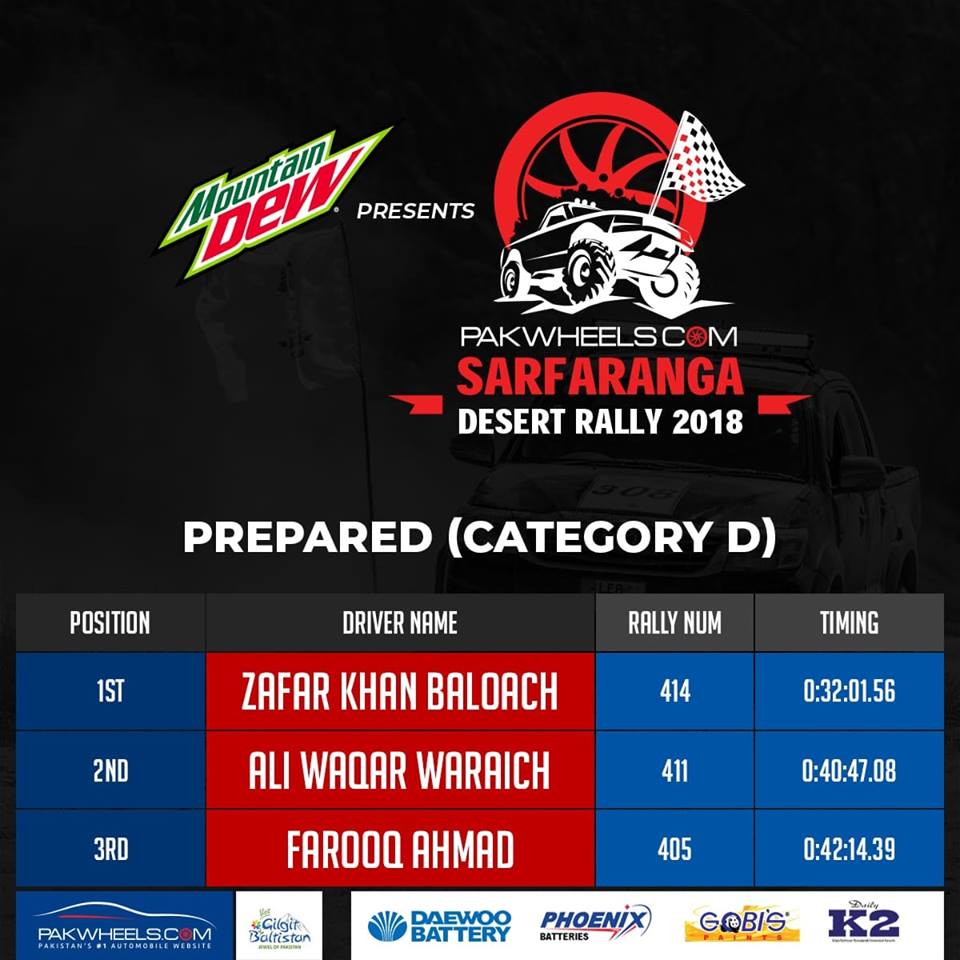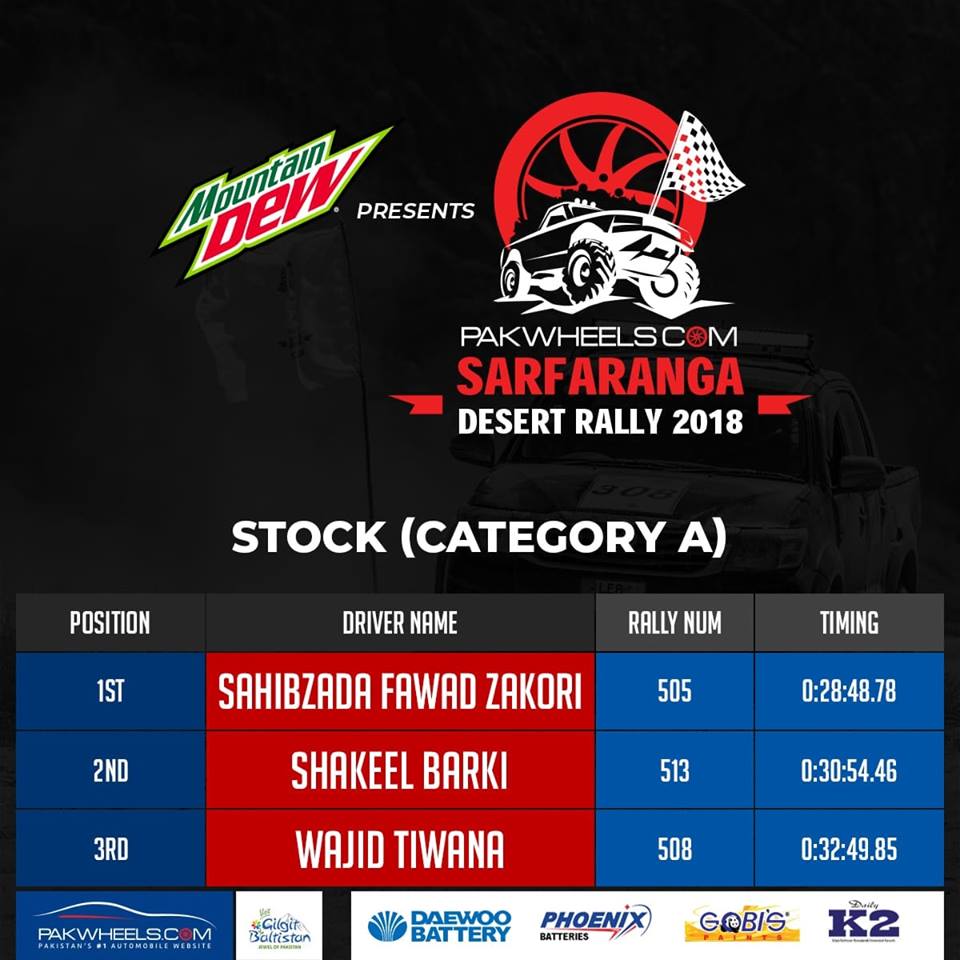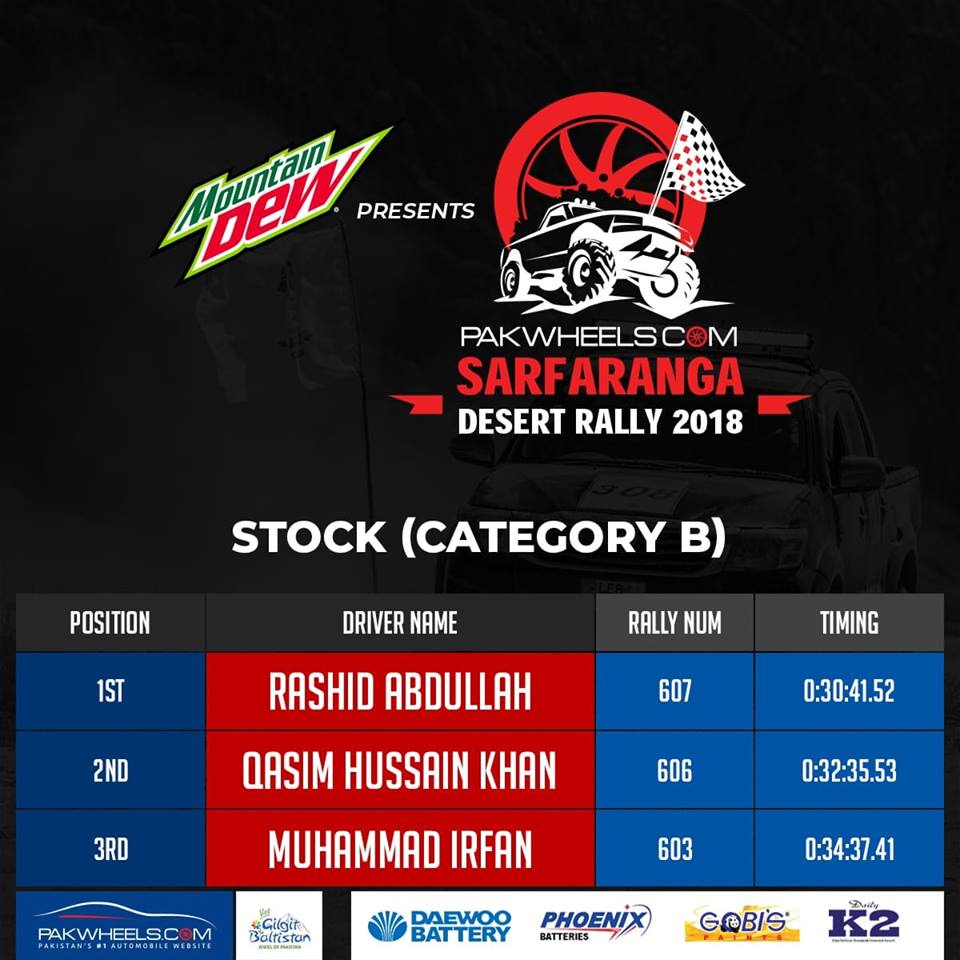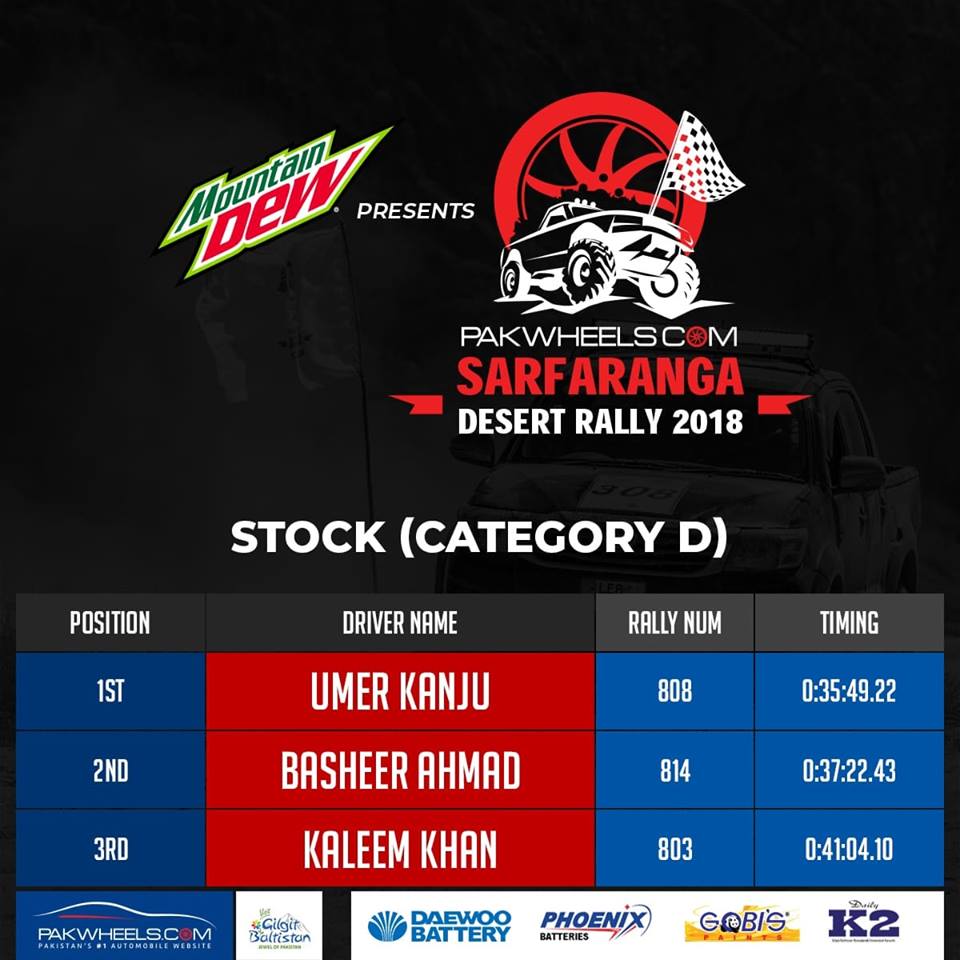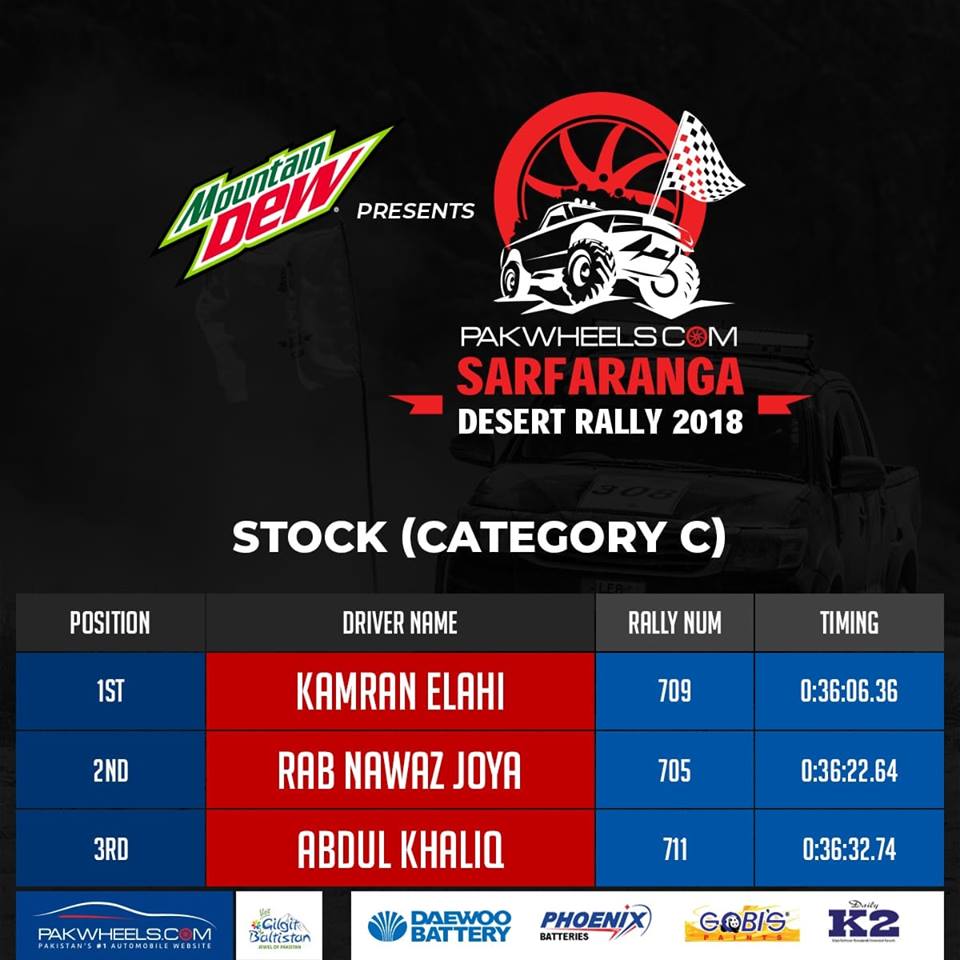 In Women's category, Salma Khan was the winner, who completed the track in 37 minutes and 43:06 seconds.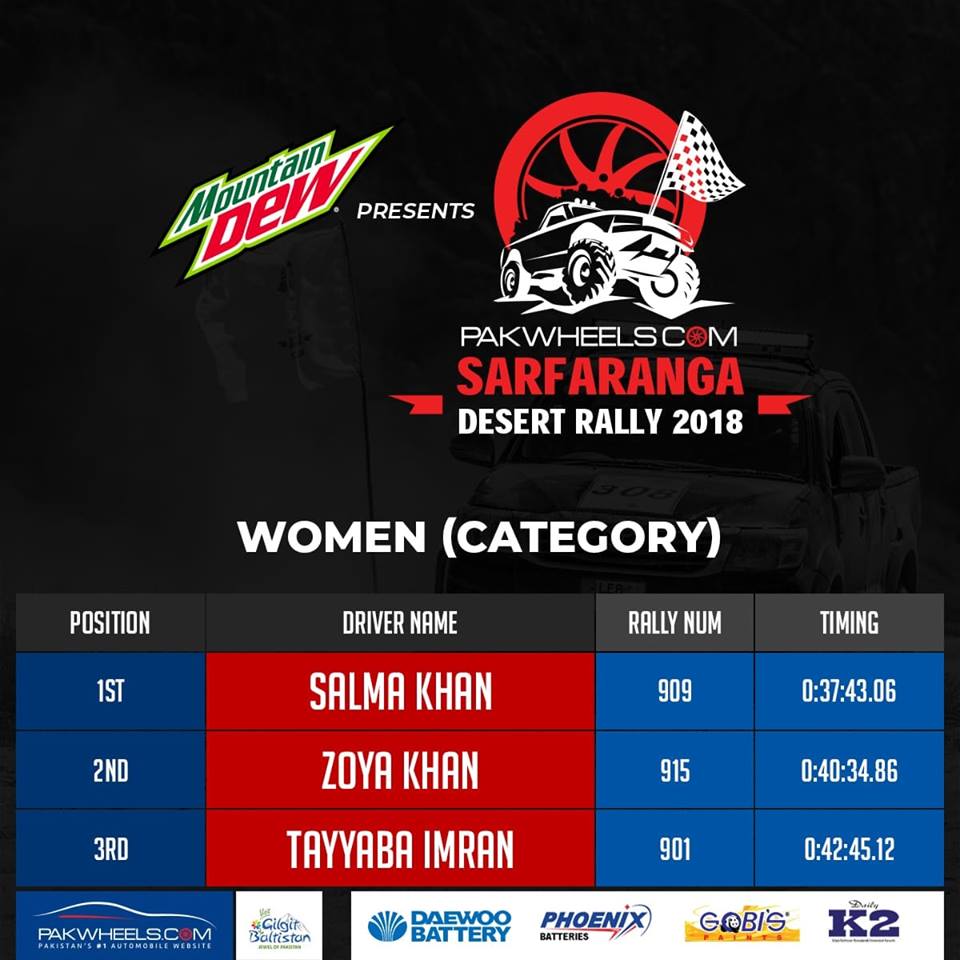 Other than this, there was a Dirt bike race that took place on the third day of the event. The track length for bikers was the same 40km.
This was the second time that Sarfaranga Desert rally took place on such a level, and has become the biggest motorsport event where thousands of national and international visitors have come to witness the passionate rally drivers competing with each other on the terrains of Sarfaranga near Skardu, Gilgit Baltistan.
For complete photos and thrilling videos from the Sarfaranga Desert Rally 2018, stay tuned to our blog.