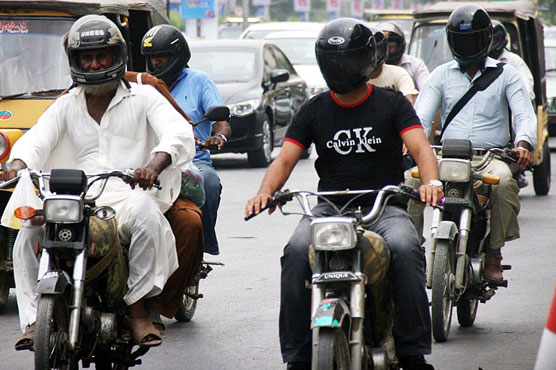 The local government is making a dedicated separate track for bikers.
While speaking to the media, the mayor of Karachi, Waseem Akhtar, said that the government has already started building a track for motorbikes alongside Shahrah-e-Faisal. It is to be noted here that the track will cover the area of Malir Halt to the Metropole Hotel.
He further asserted that this track is being made to encourage bike riders to ride safely, as no one will be allowed in the track without a helmet. This is a pilot project, and other main corridors in the city will also receive similar tracks. Moreover, he stated that the government is making all efforts to improve the infrastructure of the city as well as cleaning the roads.
Read Also: Former ministers are using Sindh Government's vehicles
Aside from the local government making efforts to encourage bikers to wear a helmet, the authorities in Punjab and Islamabad are religiously pursuing riders who don't wear a helmet while riding the bike.
On the order of Lahore High Court, the city traffic police of Lahore is going after every biker who is not wearing a helmet; heavy fines are being issued to the violators. The authority has even banned bikers to not enter the famous Mall road until they are equipped with a helmet.
That's it from our side, drop your thoughts in the comments section below.