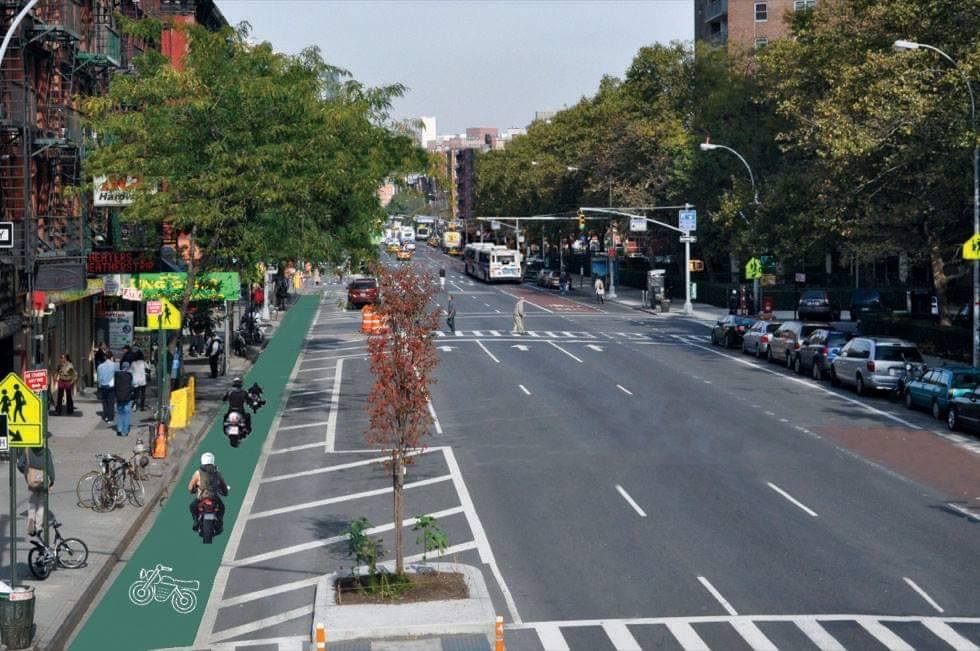 Bikes to get separate Green Lane in Lahore
Amidst an increasing number of motorcycles on the roads, the Punjab Safe Cities Authority (PSCA) has decided to introduce separate Green Lane for motorcycles and other slow-moving vehicles in parts of Lahore's Canal Road and Mall Road.
In a statement to media, the PSCA spokesperson said a new pilot project is being started to improve the traffic system on the orders of Punjab Chief Minister Sardar Usman Buzdar.
"Separate lanes will be dedicated on the roads of Lahore for fast and slow moving vehicles like motorcycle, rickshaws and bicycles to maintain smooth flow of traffic," the statement said. "Such lanes will help reduce the number of accidents and this project would be a step towards introducing traffic reforms in the city."
During a meeting at PSCA Headquarters, the decision was taken to launch a Green Lane pilot project in which small and slow-moving vehicles will be bound on the left lane on Mall Road and Canal Road.
The officials of City Traffic Police, Traffic Engineering & Planning Agency (TEPA), Local Government and other government representatives took part in the meeting and assured their full cooperation.
The Lahore Commissioner has also promised support for the timely completion of Green Lane project. All government departments, including PSCA and City Traffic Police, vowed to ensure lane discipline in Lahore.
Lahore Traffic Police had earlier directed bike riders to use the extreme left lane.
The authority had announced that it will go after bikers who use other lanes while making their way through Canal Road. Heavy fines will be issued to violators, a police official had said.
While talking to the local media, SP Traffic Police, Asif Sadeeq, said that police would make sure that all citizens follow the law.
During this year, the City Traffic Police have issued thousands of challans to bikers for not wearing a helmet while riding a motorcycle.
For this and other automotive industry related news, stay with PakWheels. You might want to check out bikes spare parts and accessories at our online auto parts store. Let us know your opinion in the comments section below.