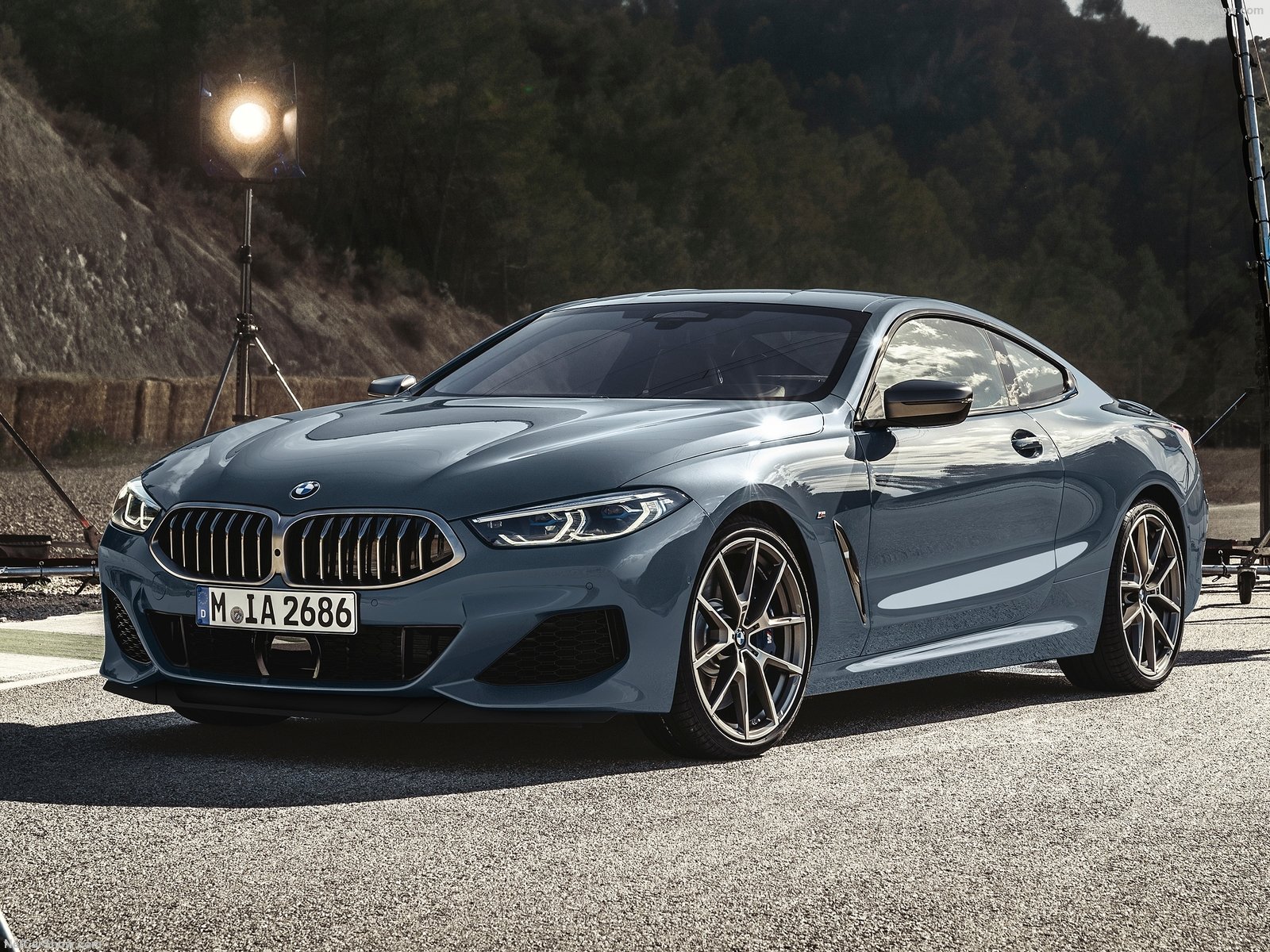 BMW 8 Series unveiled at LeMans!
For the past few years, manufacturers have been rapidly expanding their model lineups, introducing newer smaller and cheaper variants of their already existing models to cater to a broader audience. BMW hasn't been a stranger to this trend, just take a look at their SUV lineup. We have a BMW X1 in the range all the way to X7 and every number in between. The same can be said for their sedan/coupe lineup. There exists a 1 series till the 7 Series and everything in between.
Though for those of you who are hardcore BMW enthusiasts will remember BMW had a much loved 8 Series lineup in the late nineties. The 8 Series used to be a premium two-door sports car, one of the last few remaining at that time that offered the ever iconic pop-up front headlights. Its been nearly 20 years since we last saw that nameplate, that is until now. Its been no secret to anyone that BMW has had a new 8 Series in development for a very long time now, and they just took the covers off it at this year's LeMans.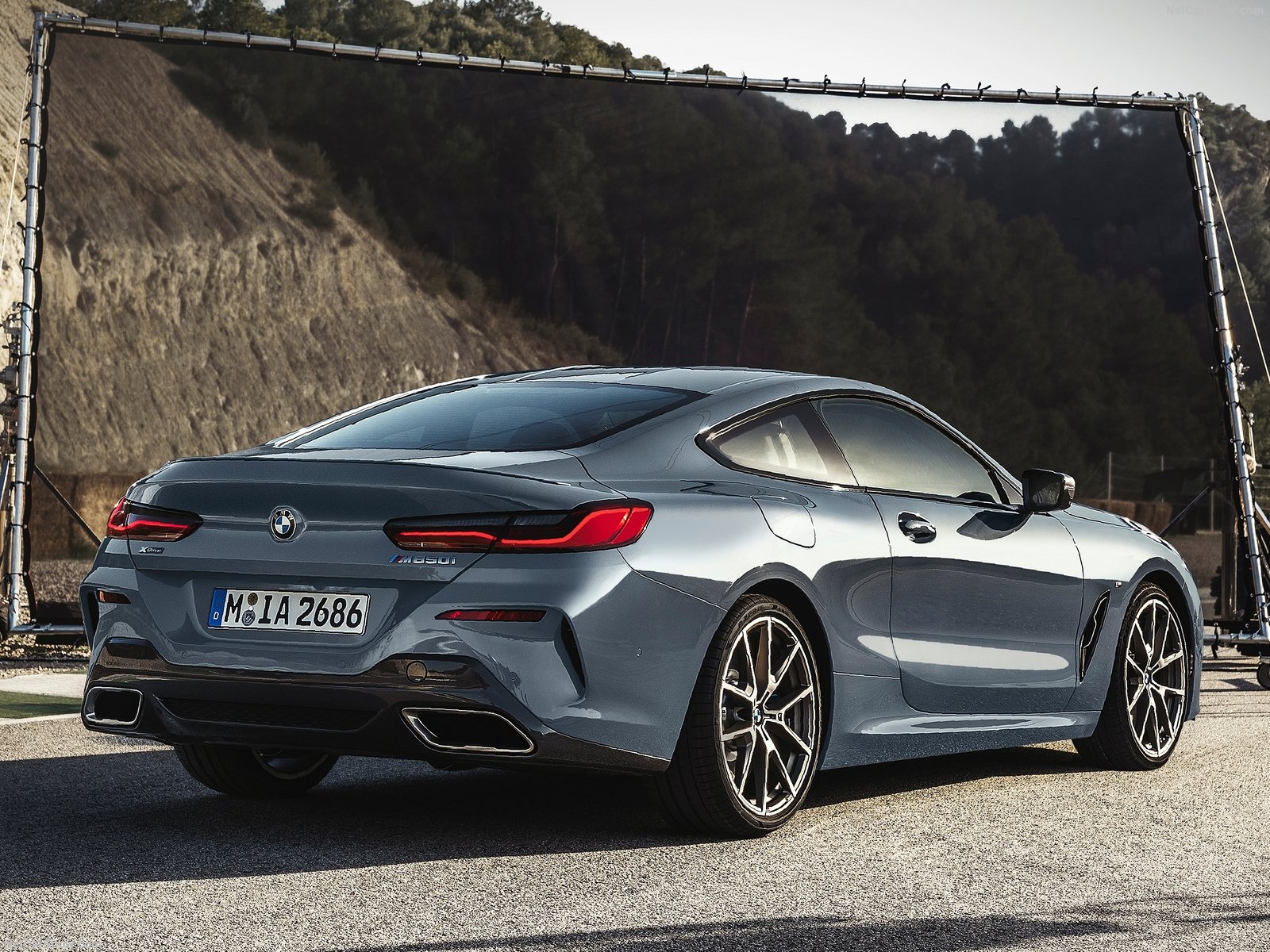 The brand new BMW 8 Series is a replacement for the now ageing 6 Series that has been in the market for a while now. The 8 Series brings a brand new design language that takes bold to a whole new level, and it makes it work well. The front end houses a pair of razor-sharp angular LED headlights with the signature BMW LED daytime running lights, in addition to the redesigned kidney style grille that we first saw on the brand new BMW X7. It is not only much wider but also much more aggressive than before. No doubt this is BMW's way of adapting to the new sharp, creased and aggressive design language that every manufacturer is now employing. The front bumper houses a large front air intake flanked by two smaller air intakes that are no doubt there to send airflow to the coupe's massive brakes. Moving around the rear we get an equally aggressive pair of taillights that stretch around the rear of the vehicle. These are complemented nicely by the twin trapezoidal exhausts, a heavily raked rear window, and an aggressive rear bumper. Basically, if there's one word to describe the styling of the new 8 Series, it's "aggressive". Visual enhancements brought on by the optional M Carbon exterior package will compromises of a carbon fibre roof, front spoiler, diffuser and intake slats.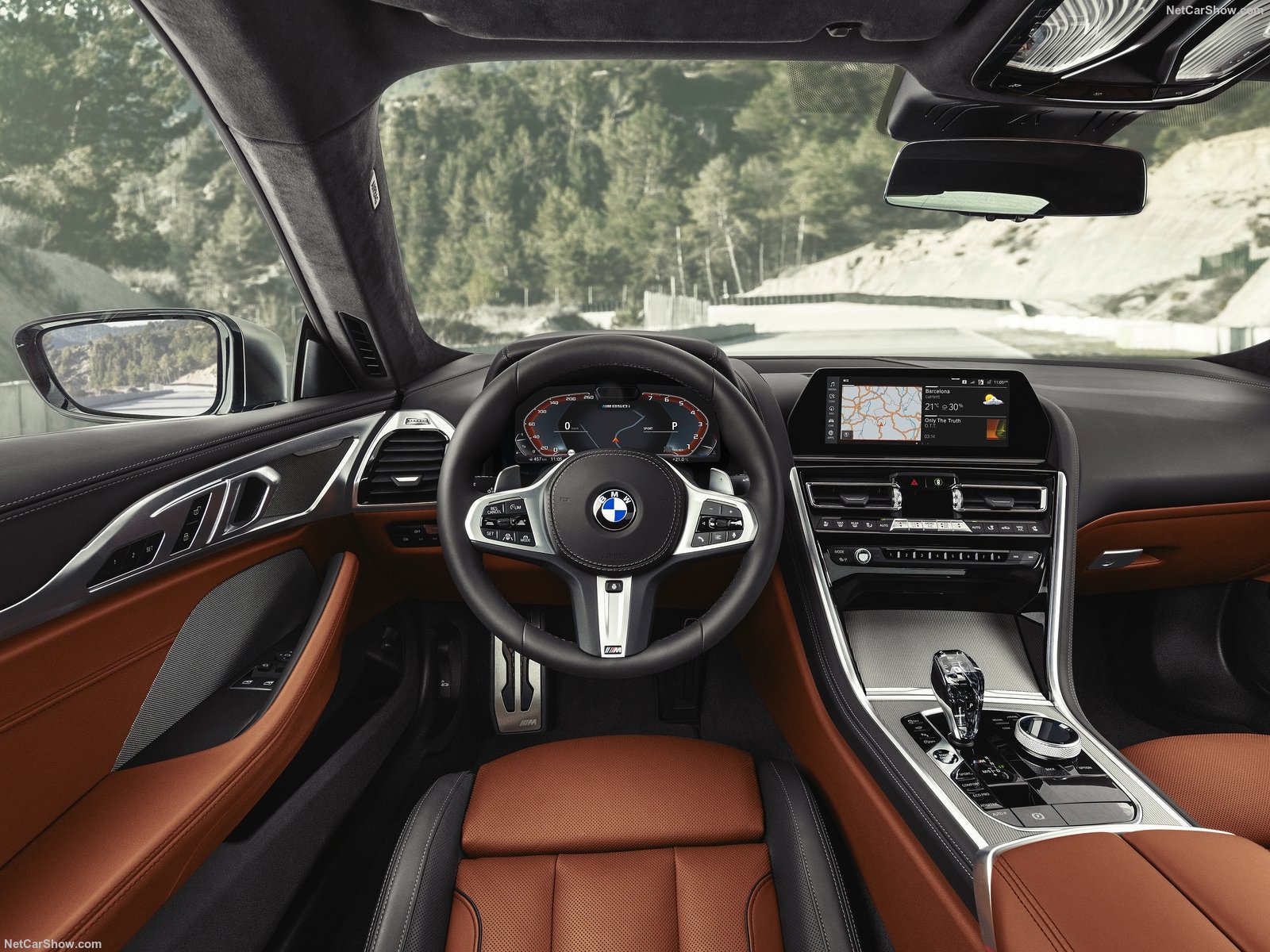 When the BMW 8 Series launches the only model available will be the M850i xDrive, this will use an updated version of BMW's now familiar 4.4-liter V8 turbo that has more than proven itself in other equally competent BMWs. This massive V8 will push out 523bhp along with 553 lb-ft of torque to the wheels. This is an 80bhp increase in comparison to the same engine found in the 650i xDrive and M550i xDrive. Power is sent to all four wheels via an 8-speed automatic transmission. The 8 Series will weigh in at almost 2040 kilograms, but despite that, it is still able to reach 100kph in a mere 3.6 seconds.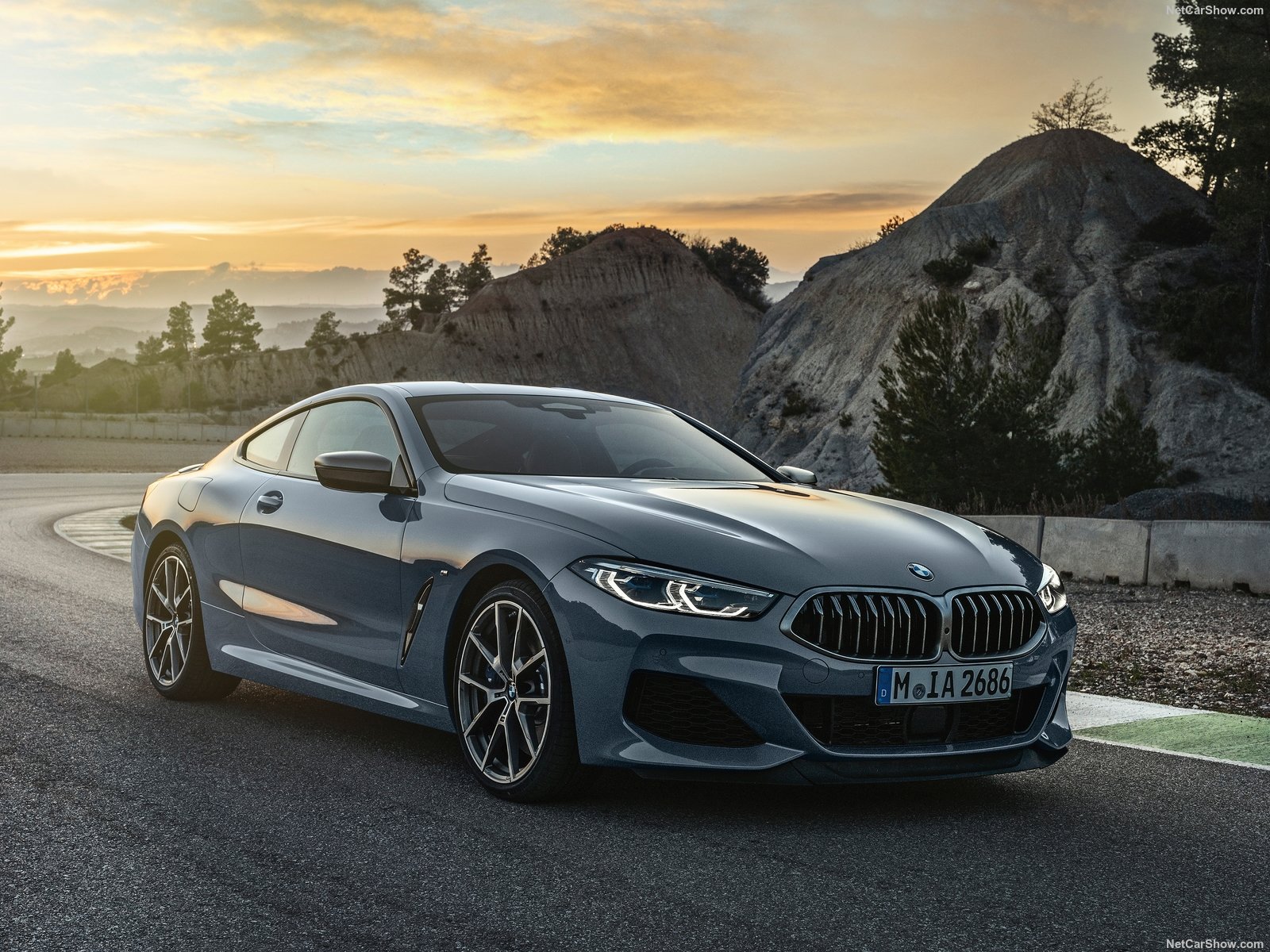 The performance like this will not only destroy the previous equivalent 6 Series model but many other fast GT coupes on the market as well. The BMW 8 Series will be constructed mostly out of aluminium magnesium and carbon fibre to keep the body both rigid and light. The 850i xDrive will also come equipped with an adaptive M Suspension system that features active steering, rear-axle differential lock and a sports exhaust system. Active roll stabilisation is also available as an option.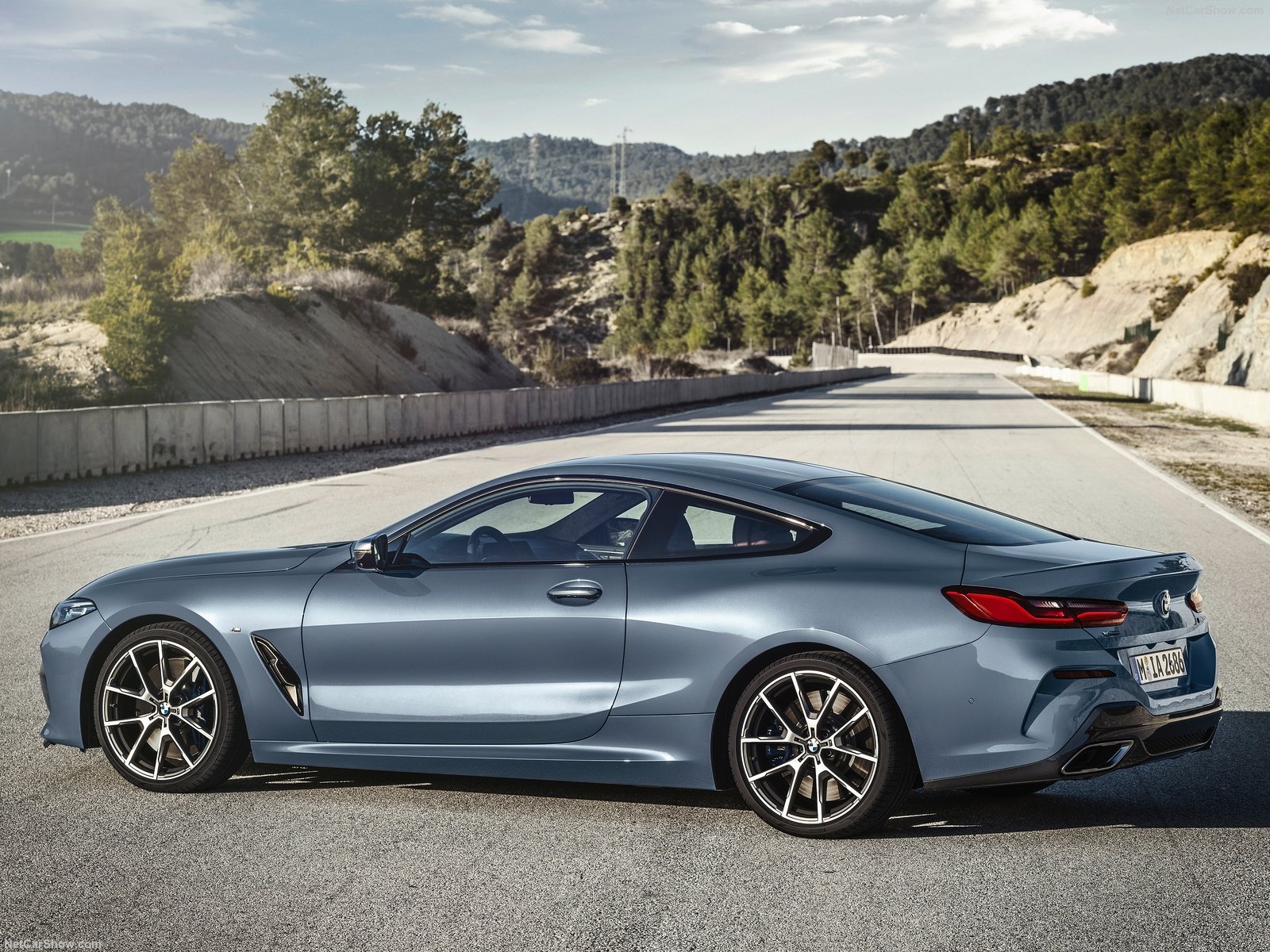 Though the model that most of us petrolheads are eagerly waiting for is the BMW M8. The upcoming 8 Series M8 is expected to cross the 600bhp barrier in order to keep it competitive with the likes of the S-Class Coupe. What BMW has aimed to deliver with the 8 Series is a luxury coupe that is capable of keeping up with a 911 in terms of sheer driving thrill and precision in addition to offering S-Class coupe-like level of luxury. Whether they are able to achieve such a grand feat remains to be seen when the BMW 8 Series goes on sale within the next few months.