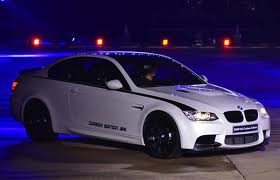 BMW gives another special edition M3 and $ 1.4 billion investment to China
You won't hear about BMW launching special editions in the rest of the world however, China, recently became Audi's largest market by selling 87,788 Audis in China, more than Audi have sold in their home country (78,487 Audis sold in Germany). Although few analysts are suggesting Audi to pull back instead, Audi has forecasted 20% growth and has increased the production capacity at its plant to meet the growing demands of 300,000 units per year.
Now China is the third largest market of BMW, and with how it has shown potential for the largest auto market not for the German automaker Audi but General Motors' largest market is also China. Now, BMW can't be left behind in this race to takeover the Chinese market, to step up its plans, BMW had announced that it would be investing around 1 billion euros ($1.42 billion) in Shenyang factory to enable higher production and increased local content.
Even Mercedes Benz has announced its aim to boost production capacity in its Beijing joint venture to 300,000 units a year by 2015.
However, BMW in its own style of cultivating the Chinese markets, it has introduced the Carbon-Edition after M3 Matte Edition and M3 Tiger Edition. It has extra treatment of Carbon Fiber at roof, front splitter, rear wing, hood vents, and the interior has a new contrast of white and black. All this you pay for 111 individually numbered examples will be in the Chinese dealerships in July at whopping price of 1.23 million Yuan or US $ 189,000. Fashion is expensive isn't it?