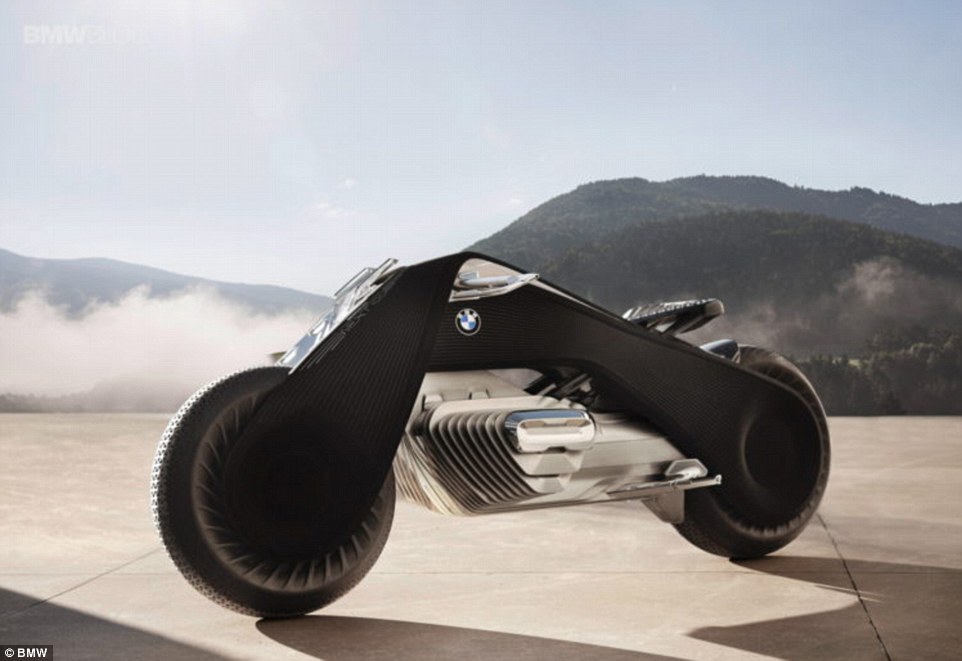 BMW'S Motorrad VISION NEXT 100 Concept
BMW unveiled its new concept motorcycle at the "Iconic Impulse" event, celebrating 100 years of BMW. The motorcycle is designed to be so safe that riders will be able to cruise on it without a helmet. This bike of the future is said to have zero-emissions and self-balancing wheels. It is designed to stand upright even when at a complete stop.
This concept motorbike is going to be designed with a "flexframe", which will extend from the front to the rear of the wheel. This flexframe will enable the bike to steer without the usual joints found in today's motorcycles. To change the direction of bike, one would need to turn the handle bar and the frame would adjust.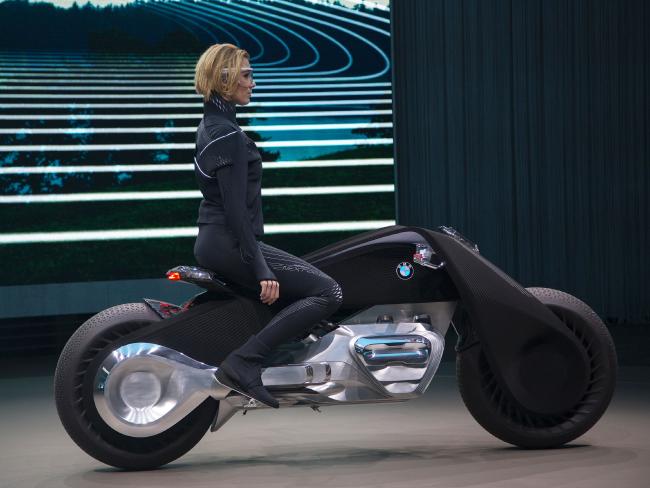 The BMW Motorrad Vision bike will come with a pair of interactive data glasses. These interactive glasses will cover the entire field vision of the rider.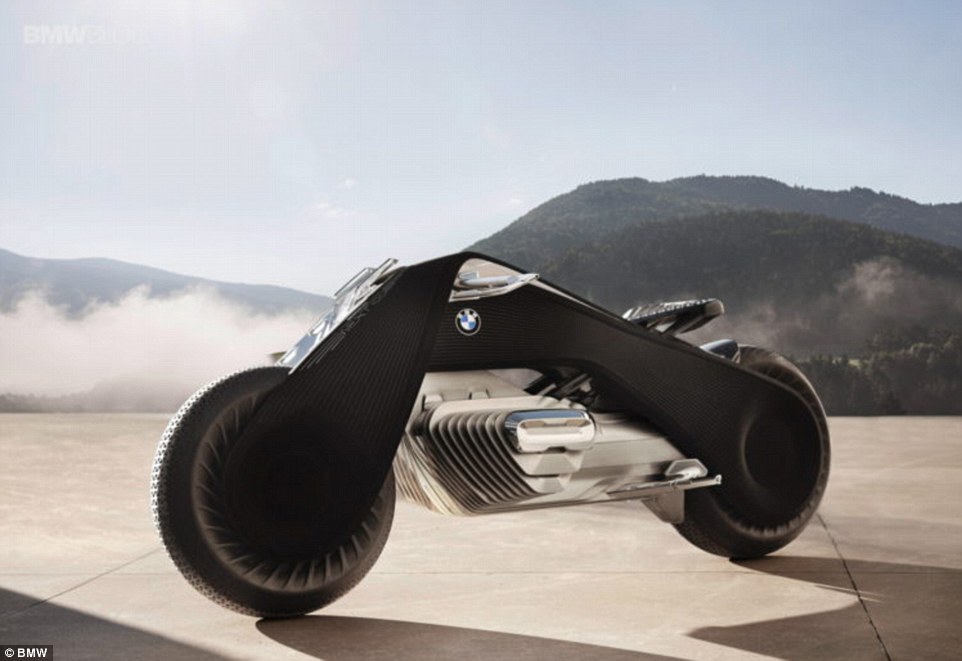 BMW says, even though this new bike will be equipped with the latest in tech, it will still not be completely autonomous.The concept bike is expected to become a reality before 2030.
Here is a video of the amazing new concept bike: