Recently, the 13th edition of Cholistan Jeep Rally has ended with full zest and zeal with many big names participated in the famous rally such as Nadir Magsi and Sahibzada Sultan etc. Mir Nadir Magsi won the race. And now another jeep rally entitled as Bolan 4×4 Jeep Rally has started in Bolan district, Balochistan. It is a three-day rally that has kicked off on Monday and will last till Wednesday (21-3-2018).
Also Read: With all its magnificence, Cholistan Jeep Rally 2018 has come to an end
The rally started with the qualifying rounds. There are two main categories in this rally one is stock, and the other is prepared; however, there are also nine sub-categories as well. Races of the stock category will complete today on 20-3-2018, while the races for the prepared category will be held on 21-3-2018. Vehicles ranging from 1000 cc to 4000 cc are participating in the jeep. It is to be noted here that famous rally racers such as Sahibzada Sultan Muhammad Ali etc. are also participating in the event.
It is the second edition of the rally which is being organised by the local Balochistan Government in collaboration with Pak Army. Apart from men, women drivers are also participating in the said event. The organisers have prepared a 60km long track for the racers. A total worth of 6.7 million would be distributed among the winners.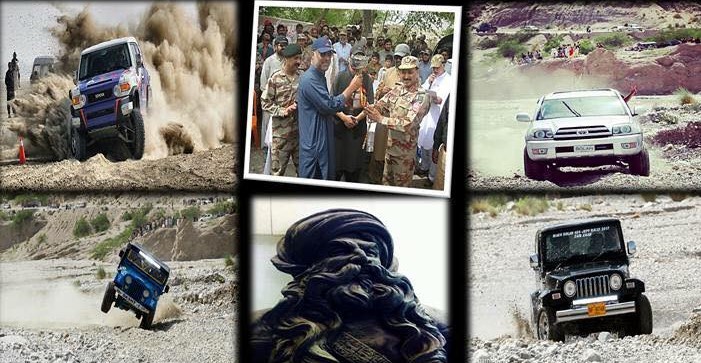 The organisers asserted that these types of event are being organised to promote tourism in the region and to enhance the livelihood of the people living in the surrounding areas.  Moreover, it was also said that this step is being taken to promote motorsports in the region.
The previous Bolan 4×4 Jeep Rally was held in April 2017.