Brabham BT62: The true McLaren Senna GTR rival!
It is not every day when we come across a new hyper or seriously track focused car. So the launch of a new one is usually special for the automotive industry. If you haven't heard about the Brabham then I seriously don't blame you. Brabham is the common name for Motor Racing Developments Ltd., a British racing car manufacturer and Formula One racing team. For months they had been teasing the BT62 in shadowy pictures and giving its fans a reason to stay interested. Fortunately, now the car has been officially launched it will cost its customers around 1.2 Million British Pounds. Brabham designed this car to be a true rival to the last years McLaren Senna which is also a prestige track focused car.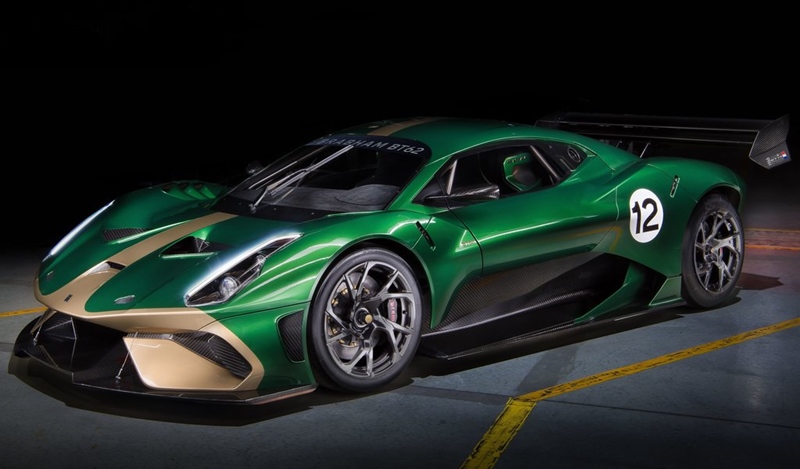 BT62 in a nutshell
This project for making the BT62 was led by  David Brabham, son of the famous Jack Brabham, and a multiple Le Mans winner if you are unaware. So probably a very convincing personality to be involved in such a project. But there is something different about BT62. Despite being a technological workhouse like most other modern cars, this beast relies more on the driver skills than the driver depending on the technology onboard. This means when you give love to the car it rewards you with great performance, but if you make a mistake, then it can punish you. And it can undoubtedly punish its driver since the whole vehicle is covered with a vast amount of aerodynamic witchcraft on a very lightweight body construction. Then comes the engine debate which is a Brabham-made 5.4-litre naturally-aspirated powerhouse capable to produce around 700bhp. Carbon brakes, a double-wishbone suspension, Ohlins dampers and a sequential transmission are also present, but the car's killer USP (Unique Selling Point) has to be its incredible dry weight. And since we have mentioned the about the weight of this car multiple times now. So at 972 KG, this car weighs less than a modern hatchback so you can expect this car to be devilish quick around the corners. As lightweight means more agility but that doesn't mean performance figures can be ignored right?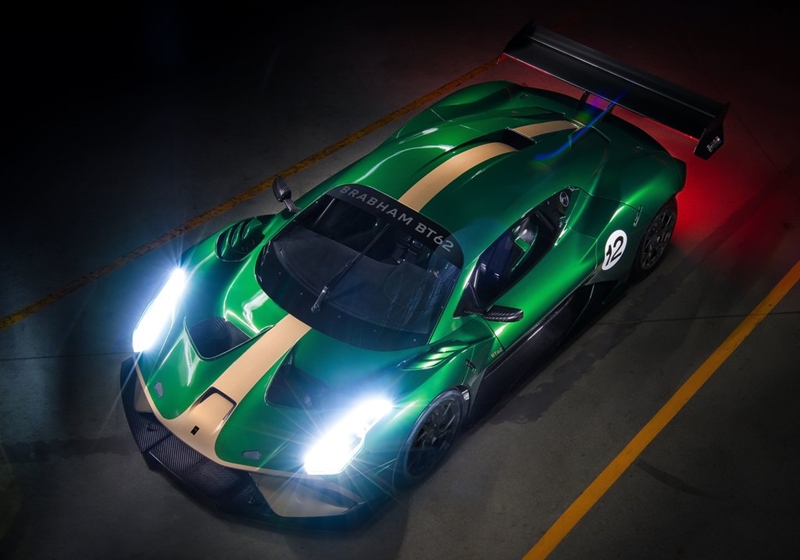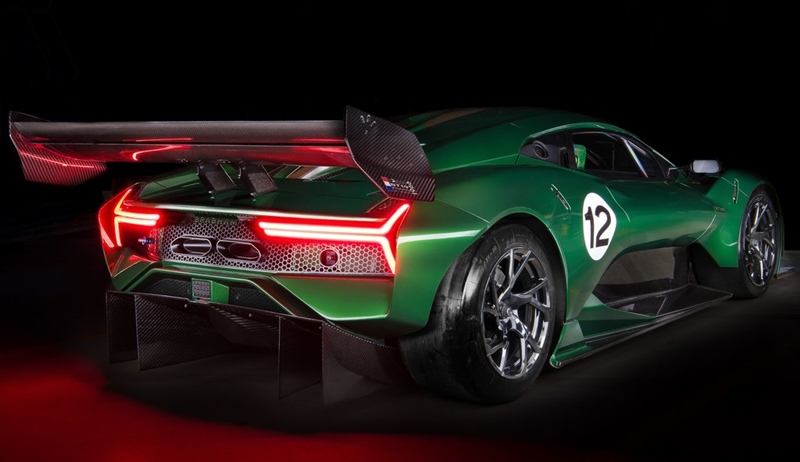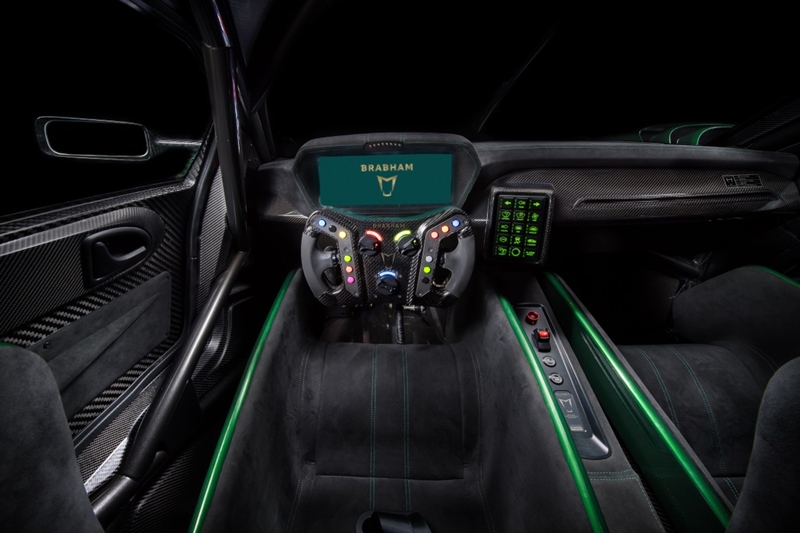 Performance figures
Though Brabham has yet to release any performance figures for this car, we estimate the BT62 to be capable of reaching around 210mph while 0-100 times of under 3 seconds. Meaning that you can expect it to overlap with the performance numbers of McLaren Senna. Which to be honest is a great place, to begin with, if Brabham really wants to make a name out of this car. Initially, the company is making 70 cars in total, with the first 35 featuring liveries based on the F1 team's 35 race wins. It expected that the other 35 units will be user customizable. Every customer will also be able to get free training courses along with the car.
Availablity & Pricing
Brabham is very excited about their new cars and hopes they don't end up in closed garages and be actually driven on tracks. And since on the topic of driving, none of these 70 cars is road legal however Brabham says that depending on the feedback from their customers they might turn a few units into road legal ones. We are not really sure about that happening; however, I do believe this car will eventually disappear from the radar after being bought by the filthy riches of the world. And for those not falling in the super rich category can lease the car.
Actual Price £1,200,000
Initial Deposit £240,000
Monthly payments x 36 £16,005
Balloon £600,000
APR 9.9%
So does the BT62 has that wow factor of the McLaren Senna? Will it be able to steal the spotlight or is it just another experiment from a company to take a piece of pie from already a very limited marketplace? Only time will tell.