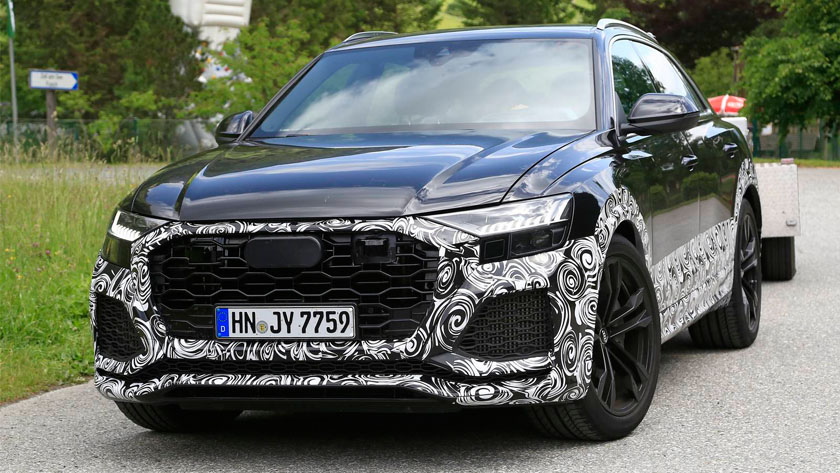 Audi RS Q8 spy shots caught the SUV lapping the Nürburgring
It hasn't been a long while since the Audi Q8 2019 was officially revealed and it seems like you should get ready for an even hotter new variant. Recent spy shots reveal an Audi prototype which seems a lot like the RS variant of the automaker's top-range SUV lapping at the Nürburgring. The prototype Q8 seen in the spy images is wearing the usual camouflage. One thing that catches your eye instantly is the roll cage and Recaro sports seats in the RS Q8 prototype.
Also Read: Audi Q3 2019 gets sportier with more tech
Considering performance, we know that the Audi Q8 has a 3.0-liter turbocharged V6 under the hood. The engine is capable of producing 335 horsepower and is also found in a number of Volkswagen Group's brands' cars. We also know that the engine that powers the Audi Q8 is the same engine that is present under the hood of the Porsche Cayenne. Considering the fact that Audi Q8 has the fitting designed for Porsche's engine, it is safe to assume that one of the more powerful Porsche engines can also make their way into Audi's cars. If we were to make a guess, the best one would be the 4.0-liter twin-turbo V8 engine that outputs 550 horsepower. However, the 2.9 liters twin-turbo V6 engine could also be used in the Audi RS Q8. The same engine currently powers Porsche Cayenne S and Audi RS5.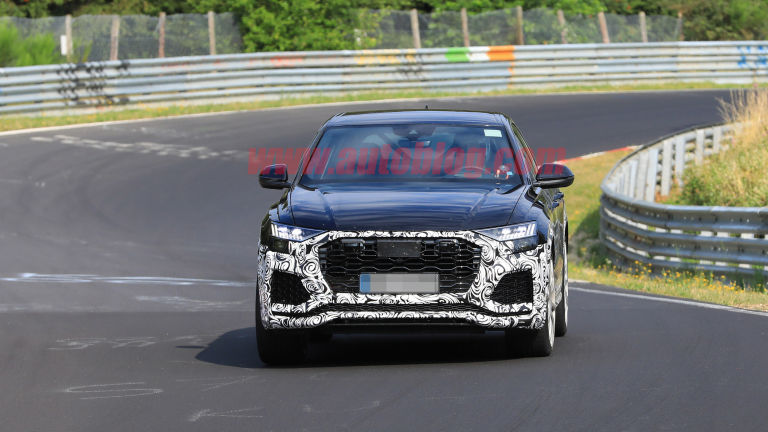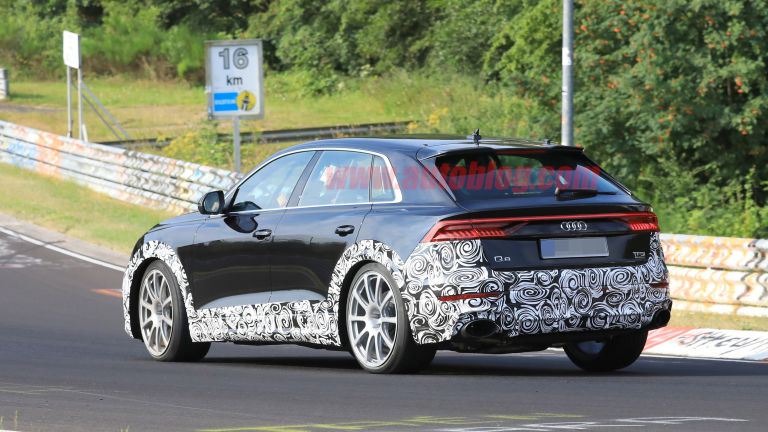 The prototype Q8 seen in the photos seems to have revised front and rear designs with design patterns that have also been seen in Audi's RS and S models. In case you might be wondering if it really is an RS Q8, take a look at the exhaust of the prototype, the oval exhausts are unique to Audi's RS models. As for the S models, they feature quad outlets which are a bit smaller than the one we can see in the spy shots. Other major design traits that you should be able to spot are the new side skirts and large air intakes at the front. The large front brakes with six-piston fixed calipers are also one of the easily-spotted components of the spied prototype. Unfortunately, we have received no official word about the arrival of any such RS car from Audi, for now.