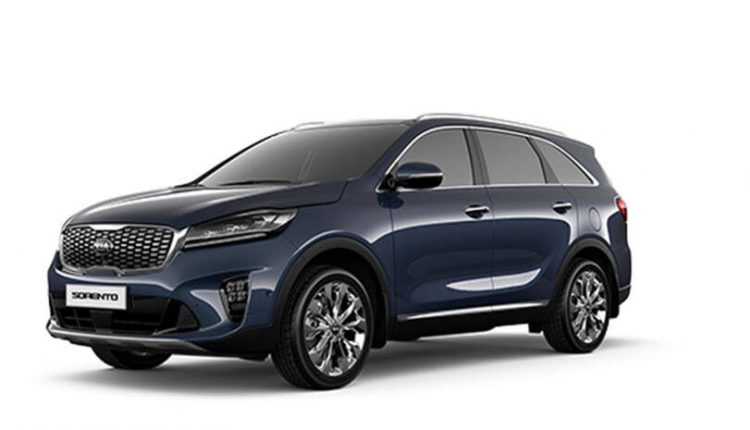 BREAKING – KIA Sorento Prices Revealed!
The prices of KIA Sorento have been revealed. KIA Lucky Motors unveiled the car in a ceremony held in Karachi, earlier this week. Earlier, we reported that the car is coming in three variants, i.e., 2.4 Front Wheel Drive (FWD), 2.4 All Wheel Drive (AWD) and 3.5 Front Wheel Drive (FWD).
According to a company's notification, the price of 2.4FWD is Rs6,999,000, while rate of 2.4 AWD is Rs7,999,000 and the cost of 3.5 FWD is Rs8,399,000.
It is pertinent to mention that these are ex-factory prices of the car.

Expected Launch: 
According to our sources, the car will be launched at the end of this week.
Expected Generation of KIA Sorento: 
There has been a lot of discussion about the generation of Sorento we will be getting here in Pakistan because last year KIA globally introduced an all-new 4th generation Sorento. Everyone in Pakistan really wanted that to happen. However, the sources have said we are not getting the 4th generation and will rely on the 3rd generation.
KIA Lucky Motors has surely captured the compact SUV segment in Pakistan with the launch of Sportage. The vehicle has registered record-high sales. According to the latest PAMA report, the company emerged as third bestseller previous month.
Through the launch of Sorento, it seems the South Korean company is targeting the upper segment of SUVs. With these prices, this car will give a tough competition to Toyota Fortuner. These are very competitive prices against Fortuner. However, the time will decide whether Sorento would become a hit or not in the local market.
Final Thoughts on KIA Sorento: 
This is surely an excellent addition in the local market, as it will increase the competition. Furthermore, it will end the domination of Fortuner in this category, giving an alternative to the buyers.
What are your thoughts about these prices? Share your thoughts with us in comments section.