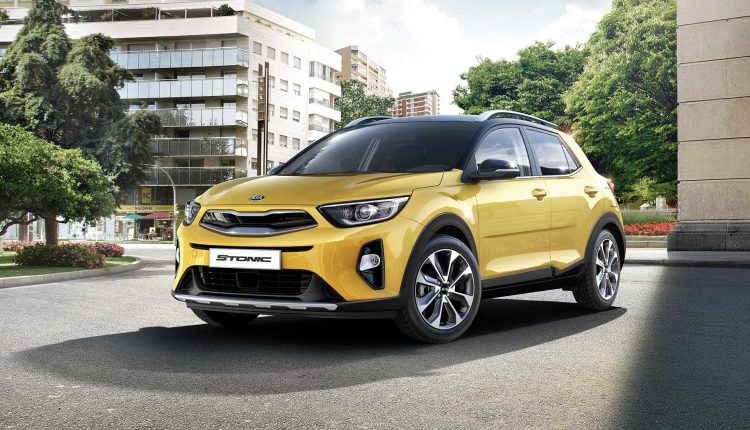 BREAKING – "Locally Assembled" KIA Stonic Spotted
The local auto market is a buzz with the expected launch of KIA Stonic. We told you about the car back in June, when three units of Stonic were spotted at Karachi port.
KIA Stonic, which is a B-segment Subcompact crossover. Internationally, the car was launched in 2017 and came with four engine options, i.e., 1,000cc Turbocharged, 1200cc 4-Cylinder Naturally Aspirated, 1400cc 4-Cylinder Naturally Aspirated and 1600cc 4-Cylinder Diesel Engine.
The vehicle also comes with four transmissions, i.e., 5-Speed Manual, 6-Speed Manual, 6-Speed Automatic and 7-Speed DCT. However, it is safe to bet that we will see the standard 1.4L MPI engine in Pakistan with a 6-speed automatic transmission. KIA might offer a base variant with a 6-speed manual transmission.
KIA Stonic Spotted
And the excitement is about to reach to next level as reportedly locally assembled units of the car are spotted. In a picture, you can see KIA is transporting Stonic on a trailer. We think that the company is transporting these cars from factory to dealerships because they seem CKD units. The reason behind our guess is that the colors of CBU units were Yellow and Blue, while these are White.
This means that the launch is around the corner, and we will see a new B-Segment Sub Compact in Pakistan soon.

Photo Credit: Nydal Sheikh
When Is It Going to Hit Market? 
As per our sources, KIA will launch this car by the end of October or the start of November 2021. So, the launch is not that far away, which is a great news for petrol heads. This surely be a great addition, and we expect that it will compete with Honda City, Toyota Yaris, MG ZS, Glory 580 Pro, and Honda BR-V.
Expected Price of KIA Stonic
We think we will have three variants of KIA Stonic, all under 3.5 million rupees. We suspect that the base model Stonic might be hovering around Rs3 Million, a mid-level around Rs3.2, and the top variant around Rs3.4 Million +/-.
Please keep in my mind, the prices and three variants are just our opinion. Nothing is official yet.