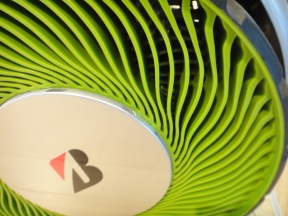 Bridgestone develops airless tyre which Michelin developed long ago
When you first look at this tyre than almost everyone has seen this prototype concept which was made by Michelin before, and that before came and passed a long long time back but we never heard anything more on the Tweel concept by Michelin but Bridgestone says that their concept is ready for mass production.
It is not the first of it kind, but it looks like the airless tire that Bridgestone has developed is the most advanced we've seen so far. The Japanese company's main goal here is to do away with the risk of flats.
The tire has a diameter of 25 centimeters, uses thermoplastic resin instead of air to support the weight of a car and has been successfully field-tested with electric vehicles, according to Bridgestone. It can support a load of up to 150kg.
The fact that it doesn't rely on air pressure means that there is no risk of a puncture, and thus traveling safety is increased. In addition to that, the new tire is 100 percent recyclable. However, this has nothing to do with fuel efficiency in a direct way, only offering the benefit that it will never influence consumption through incorrect pressure.
"Non-pneumatic tires have a lesser impact on the environment than today's conventional tires, but previously such concept tires have been impractical to produce for the mass market. Bridgestone developed this technology with the aim of practical implementation," a company statement reads.