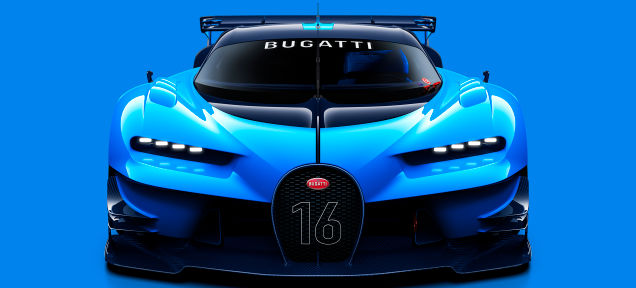 Bugatti Unviels Its Future Through A Gran Turismo Concept Car
Bugatti has released a new concept car that they say will influence their design language over the coming years, but don't get too excited because this aggressively styled race car is not the replacement for the Bugatti Veyron but as the name implies it was designed for the PlayStation exclusive racing game Gran Tursimo. The car will not reach production which may disappoint some but it does give us a taste as what to except for the design of the upcoming Chiron and from observing the Gran Turismo concept it might be a looker.
The 4 men that are pictured below are actually the designers of the Gran Turismo concept car ( Yes that includes the guy wearing the Metallica shirt) and what they had to say about the Gran Turismo concept car is quite interesting.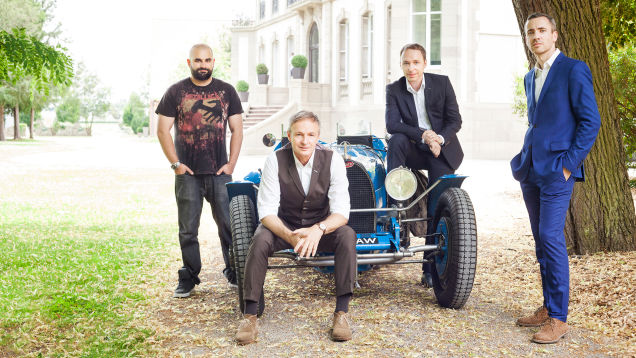 Bugatti Vision Gran Turismo has given us the opportunity, for the first time, to do something special for our fans as well. When the target group suddenly grows from 450 Veyron owners to several million fans, gamers and high performance aficionados, it is a very exciting matter. We had a lot of fun with this project.

Under no circumstances did we want to create a retro-style race car in memory of the successes in Le Mans, but rather to transfer the feeling and mood of these special moments in Bugatti's history to a modern vehicle. As an acknowledged Gran Turismo fan, it is a great adventure for meto bring a brand which was once so successful in racing back to the virtual track. We are taking Bugatti back to its roots.

We wanted to create a project as realistic as possible for our fans and put a real Bugatti in the virtual world of the PlayStation video game franchise. Every design characteristic is defined by its function. Bugatti Vision Gran Turismo is the perfect symbiosis of engineering and aesthetics.
And that is what Bugatti wanted to create. A car that all of their fans could have the thrill of experiencing, though you will need a PlayStation 4 in order to drive it (virtually).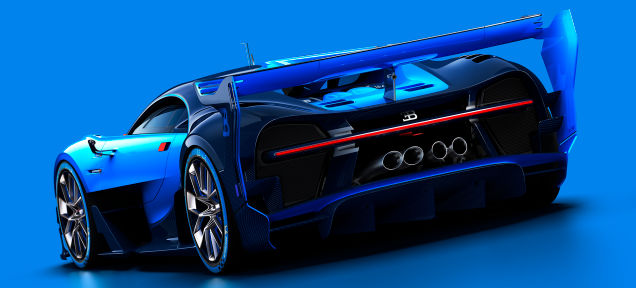 Story: Japlonik