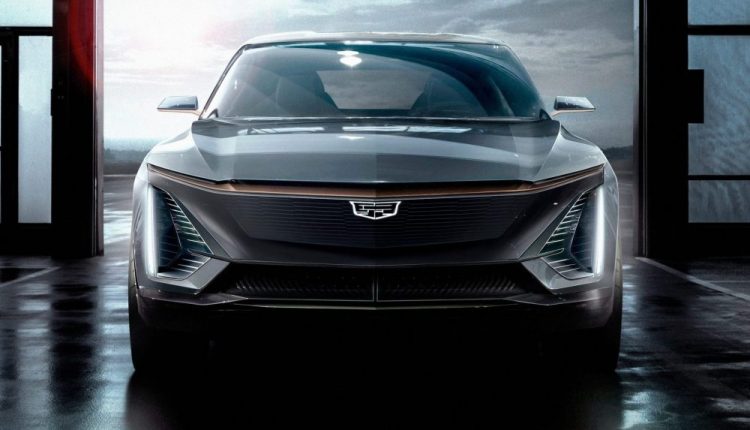 Cadillac Teases Its Upcoming First-Ever Electric SUV
After Tesla's success in the all-electric market, every automotive brand is trying to penetrate this segment. Take, for instance, Porsche that has successfully launched Taycan to rival Model S from Tesla. A similar direction has been adopted by Cadillac now with its upcoming electric SUV. This SUV is important as it will set the pace for future electric vehicles from the Cadillac brand.
The new SUV will be launched within a month, and it will depict how well Cadillac has done and how well it will do in the future. 
In the teaser, we do not get to see much about the new SUV apart from the Cadillac emblem lighting up. However, previously Cadillac has shown sketches of this SUV.
The exterior elements are taken from an earlier concept vehicle from Cadillac, the Escala. This SUV is based on Cadillac's "BEV3" electric vehicle platform. This SUV is the first vehicle from Cadillac to use this platform, which is designed for rear-, all- and front-wheel drivetrains. This platform will be introduced to other Cadillac vehicles like the Escalade over the next few years. 
Cadillac is not yet ready to reveal specifications like battery, range, and power. This SUV was first shown to the public back in January 2019. An unveiling ceremony is being decided in the month of April at the New York Auto Show. The BEV3 platform, on which this new SUV is based, can engulf a score of batteries in a small space. This solves space constraints that many hybrid and electric vehicles face.
Cadillac has also made a pledge in which it has decided to change most of its to all-electric ones by the year 2030.
Stay tuned for more interesting content like this one and drop your thoughts in the comments section below. 
Pics Courtesy: electrek.co