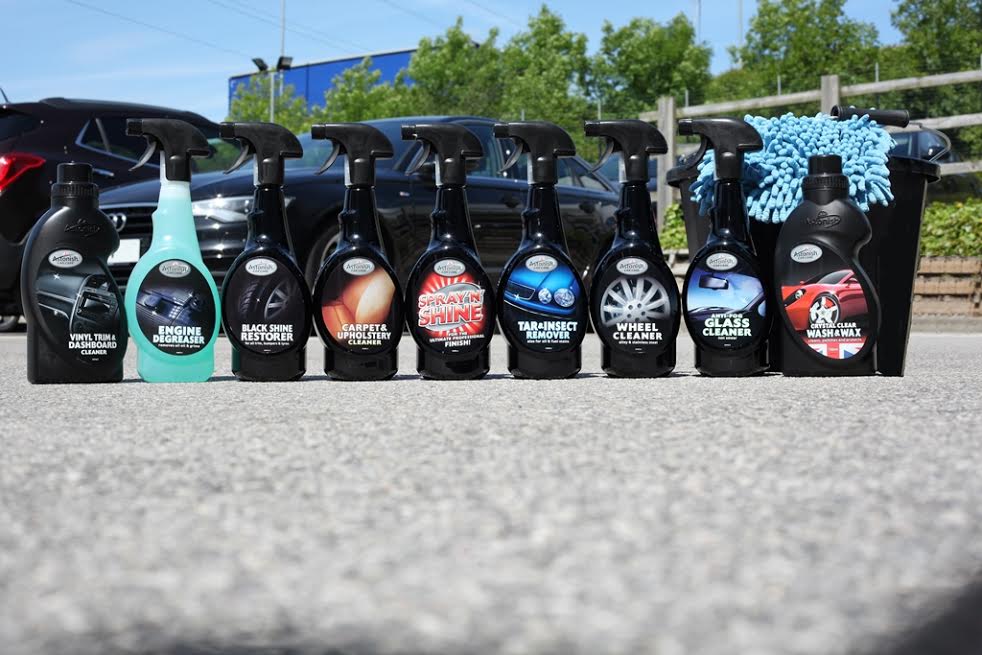 Give your car's interior the attention it deserves!
Detailing is quite a big thing nowadays in Pakistan. You will find several outlets throughout all the major cities of Pakistan selling their services. Every now and then, a photo of a shiny car appears on your Facebook timeline promoting a certain company. Getting your car detailed means getting it done from inside and outside. Your interior needs attention just as much as the paint of the car. But let's be honest, the detailing services are usually expensive, and not everyone can afford to hire the services of a professional. And even if you do get it cleaned, and buffed and polished, you need to maintain the job with certain care.
Also Read: Here's A Cheap Way To Remove Bad Interior Smell From Your Car
On the other hand, you can try your hands on cleaning your car's interior yourself as well. Of course, it is not going to be at the level of a professional detailing service, but at least, you will be protecting your car to some extent. Let's talk about the interior first. If you can spare an hour or two every other week, you can keep the interior of your car nice and clean. You spend all your time inside the cabin. It is only fair if you keep it tidy and smelling fresh.
Vacuum the cabin
It's the easiest and least time-consuming thing you can do to the interior of your car. Regular vacuum cleaning will help you make sure you don't get long-term dirt and grime deposits in your car. Don't let the dirt and mud sit on the carpets and seats of the car. They will leave permanent stains that will only get harder and harder to get rid of if you leave them unattended. Remove the floor mats, dust them off, then use your vacuum cleaner to get into all nooks and corners and curves to dust, mud and loose dirt from your car's interior. Also, make sure you get the dirt from corners and crevices of the seats as well.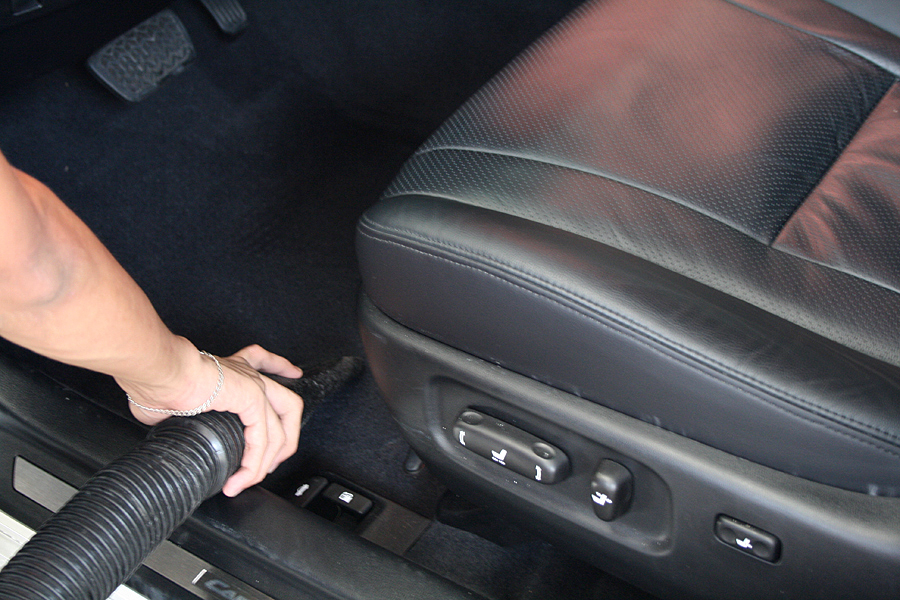 Buy vacuum cleaners for your car here!
Cleaning the fabric seats
You will find a bunch of upholstery cleaning agents available in the market. Get any cleaning agent from brands from renowned brands. You can visit PakWheels auto store for a variety of such products. Quality cleaning solutions do the job quite well. If you want to try something home-made, mix lukewarm water with mild washing detergent or powder. You can use white vinegar to remove the stains as well, but you will need to rub the area with a soapy detergent to get rid of the smell and counter the harshness. Clean the area of the seats, and then you can use a hairdryer to remove the dampness.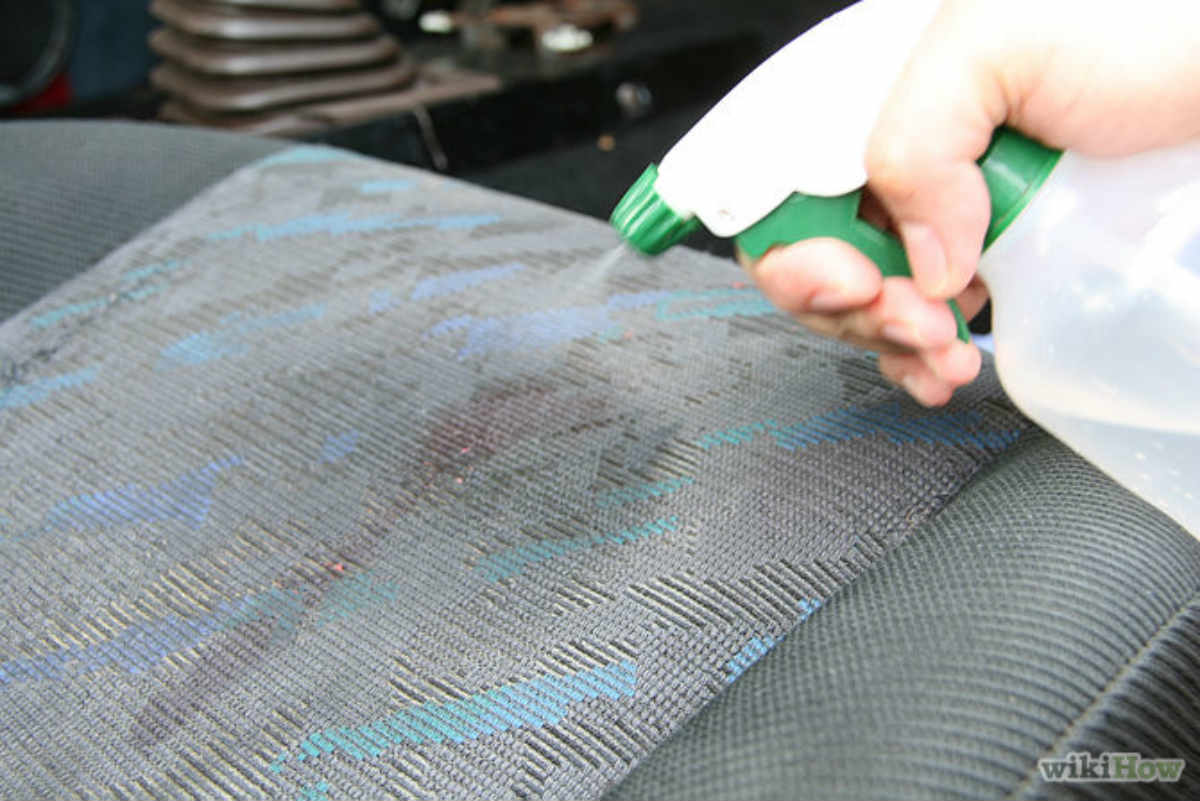 Buy fabric cleaners for your car here!
Cleaning the leather seats
The leather can be a tricky material to clean. First and foremost, keep them away from any sort of detergent. That's just bad news. It is kind of delicate, and you cannot use good ol' washing powder or that green dishwashing bar to keep those leather seats. Buy a quality leather cleaning product. The cheaper products can give it that cheap shiny and sticky texture. And prolonged use of such cheap solutions can make the leather surface brittle, and it will start to shed off. Follow instructions behind the product you are using. But the general rule is to clean the seat with a clean cloth first, spray the product, let it sit for few minutes, and then wipe it off with clean, soft cloth. Try using products that are made of oils and waxes.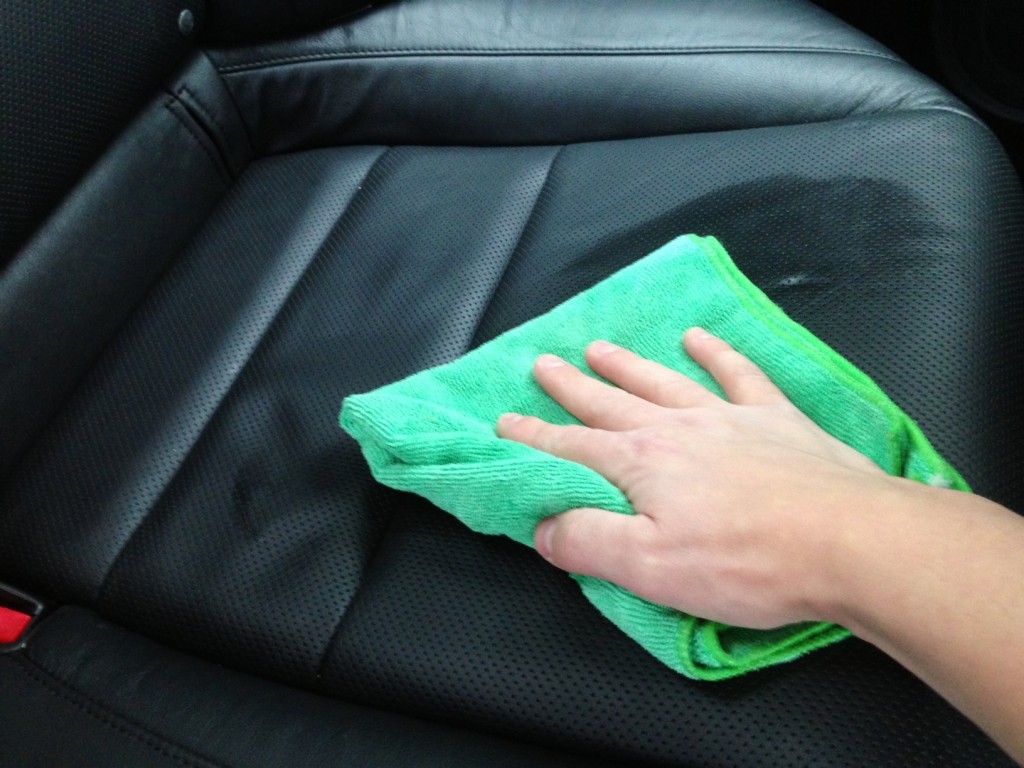 Here are some great leather care products for your care.
Cleaning the dashboard and plastic trims
Get a soft brush extension for your vacuum cleaner and use it to vacuum the buttons and air vents of the dashboard. You will find a lot of all-purpose dashboard cleaners in the market. They not only clean all sorts of materials used to make the dashboard and door trims etc. Those cleaners not only wipe the stains from the material but also work as a polishing agent as well. Some have optical brighteners that make the colors of the trims and dashboard pop. You need to have a couple of soft and hard bristle brushes with you for cleaning the dirt from hard to reach places. First use a soft rag to clean the visible dust, then spray any high-quality product you have, let it sit on the trim or dashboard surface, use the brush on the areas where you notice stains. Then wipe the sprayed area clean with a clean, soft cloth preferably a microfiber, and you are done.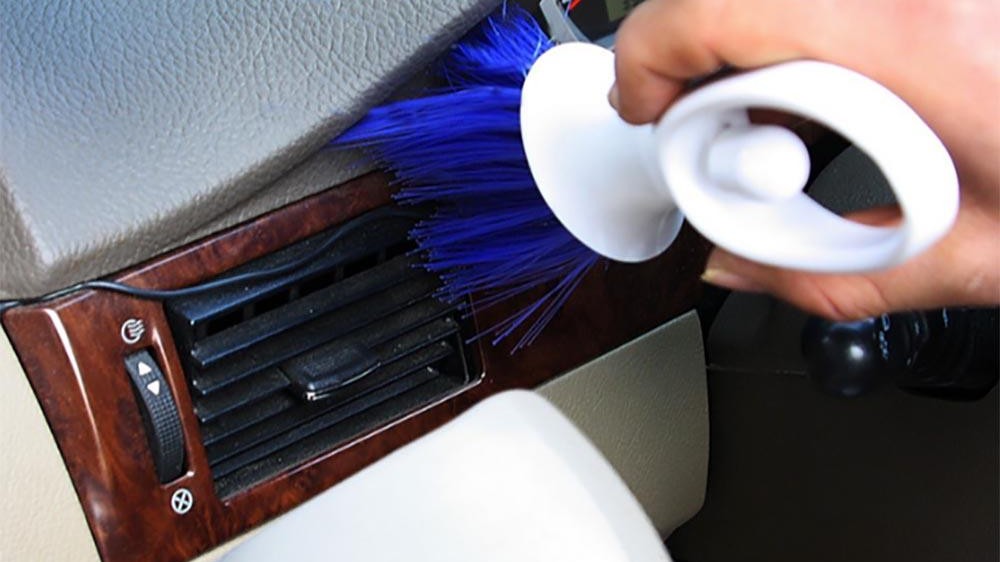 Buy top quality interior cleaners at great prices here!
That is pretty much it when it comes to cleaning the interior of your car yourself. It's quite easy and satisfying to see the fruit of your labors. Try it this weekend. You might be surprised how satisfying it could be.
You can find all sorts of cleaning and detailing products at PakWheels store.
If more experience readers want to share their detailing experiences, then please don't hesitate to share in the comments section below.