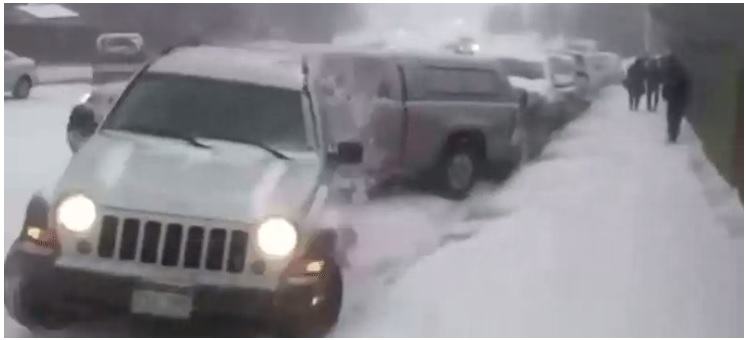 Video: 20 Car Pile Up – Driving In Snow Can Be Tricky And Dangerous
The months of November and December were quite tame as far the intensity of winters was concerned. But it seems things have changed mighty quick for the month of January. We have been facing proper cold winters for a couple of weeks now here in Pakistan. And same is the story in other parts of the world as well, especially in North America.
The eastern US is going to be under attack by a severe winter storm, and Washington DC is the direct target of the storm. The New York Mayor de Blasio issued a winter weather emergency and New Yorkers are advised to remain in their homes until the blizzard has subsided. There is a potential 'life-threatening' winter storm on its way, and according to a close estimate, more than USD 85 million worth of property is in its way. And vehicles are one of those properties that get annihilated during such natural calamities.
Looking for car insurance? Click here!
Even when the blizzard has moved on, its destruction remains behind for days. Motorists have to take extra precaution before taking their cars out in such treacherous conditions. There is a video of such automotive carnage that has been making its way on social media lately. Although the video was shot in 2010 in Colorado Springs, it is very much relatable if you live in such conditions. Watch the video below:
Many folks with their family visit the Murree/Nathiagali here in Pakistan when it snows. And neither they nor their cars are ready to face any sort of snow-related action. Slipping and skidding cars can cause a potentially fatal accident. Make sure you are fully prepared when you leave for your first snow. Here is the video from one such day: