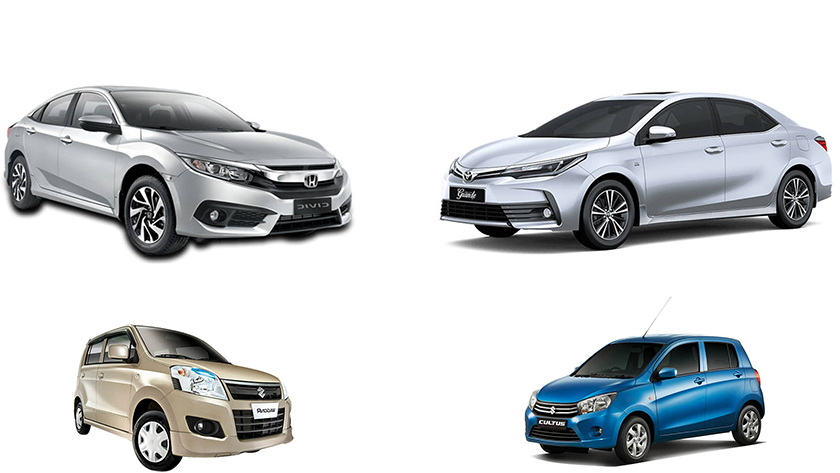 The local automakers have announced that they will be revising their monthly production schedules starting from this month due to projected slow sales in the second half of the current fiscal year, reports a local media outlet.
As per the Pakistan Automotive Manufacturers Association (PAMA), the move has been announced due to government's restriction on non-filers from purchasing vehicles. While talking with the media, CEO Indus Motors, Asghar Ali Jamali said that he is anticipating the car market to shrink by 10% when the current fiscal year comes to an end. 
Moreover, he asserted that his car making company will produce 1,000 fewer cars against the planned figure in the current month of January. An official of Suzuki Motors asserted that they have suffered 32% production and sales losses due to barring non-filers from purchasing vehicles.
The effects of barring non-filers have further trickled down. It has been reported that a local car and bike auto parts manufacturer has laid off a third of its workforce as well.
The car makers manufactured 113,494 vehicles in H1 of the current fiscal year but only sold 104,038 units. In the previous fiscal year for the same period, the margin of unsold cars was much less.
The Pakistan Association of Automotive Parts & Accessories Manufacturers (PAAPAM) and PAMA have reminded the government that the auto industry is the largest contributor to revenue and employment generation in the country and that it is suffering and losing jobs.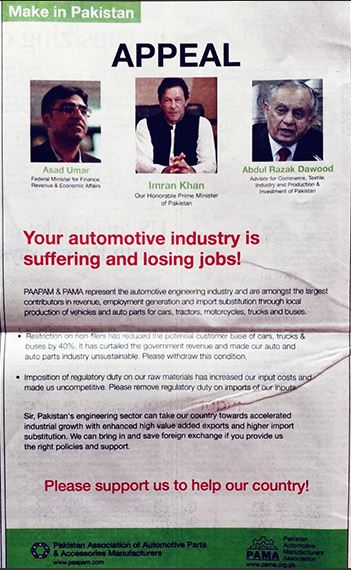 PAMA on October 1, 2018, also sent a letter to Finance Minister, Asad Umar, and argued that the government would lose Rs.50 billion in revenue in case of sales drop due to the ban on non-filers.
The ban on non-filers was imposed by the previous PML-N government in an effort to encourage people to become filers. The present government, on the contrary, on September 18, 2018, presented the amendments to the budget 2018-19, lifting the ban on non-filers from purchasing cars. However, this change was short-lived.  Under pressure from the opposition, on October 3, 2018, the government passed the amended finance bill under which non-filers were only allowed to purchase vehicles below 200 cc engine capacity.
The debate regarding the positive and negative aspects of banning the non-filers from purchasing automobiles continues. Asad Umar will be presenting mini-budget tomorrow (January 23, 2019) in the Parliament. He may lift the ban. 
For this and other automotive industry related news, stay with PakWheels.