Careem is the region's favorite car-booking app that allows users to get a comfortable and affordable ride at the touch of a button. It aims to simplify everyday life through revolutionizing the transportation industry. This transportation network company originally based in UAE now operates in 53 countries. It has been functioning successfully in Pakistan for the past three years. A company centered around its Captains, Careem offers multiple opportunities for said Captains to grow as entrepreneurs within the company.
In its latest update, Careem has announced Super Saturday, a chance for current and future Captains to earn handsome monetary rewards. The event, namely Super Saturday promises to give newly registered Captains Rs. 500 for joining the Careem Family. Previously enrolled Captains also have a chance at receiving a bonus of Rs. 2,000 by recommending a new Captain to Careem.
By frequently holding events and challenges for their Captains, Careem believes in giving back to them for all their hard work and reaffirming the fact that the company owes a great debt to them for their hard work.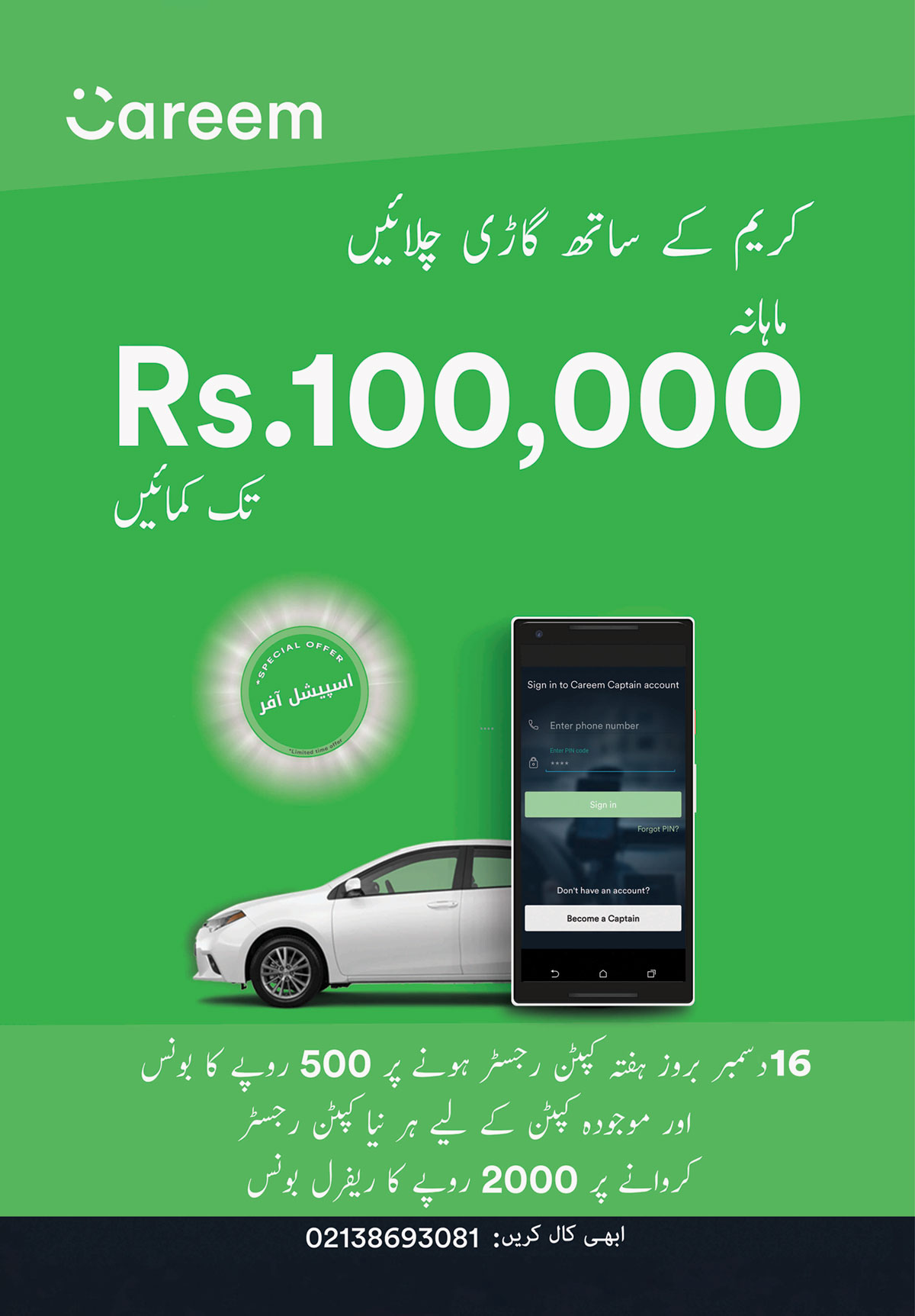 Careem has always believed in rewarding its Captains through fun activities. One such event was when Careem rewarded one of their Super Captains with a free trip to Dubai. Recently, Careem in Karachi also held a competition to motivate their Captains, where they announced a prize of Rs. 10,000 to the Captain who takes the most rides in three hours on a cold, winter morning. They were pleasantly surprised when not one, but five Captains managed to take eight rides in three hours, and awarded them all with 10,000 each.
Disclaimer: Sponsored post