If you've been looking to buy a new car in the range of   25 to 30 lac then you have come to the right place. Here is a list of some of the most popular cars you can buy in Pakistan within the 25-30 lac PKR price range.
1st Generation Honda Vezel
The Honda Vezel was introduced in 2013. Honda Vezel also was known as the Honda HRV in other regions of the world is a front engine front/all wheel drive compact SUV. The Vezel features a fairly modern and unique design language that has styling cues that are reminiscent of other notable Honda models such as the tenth generation Civic and even Honda's hybrid supercar the NSX. The Vezel is available with a single engine option, that being a 1.5 liter Inline-4 that produces 130bhp, in the hybrid version that power output is increased to 160bhp. The  Standard features on the S variant include power and heated door mirrors, automatic climate control, 8 airbags, stereo speaker system, power windows, power steering, cruise control and power lock doors. Higher end variants include leather upholstery and satellite navigation as standard. A Honda Vezel Hybrid Z with around 30,000km can be bought for around 28-29 lac PKR.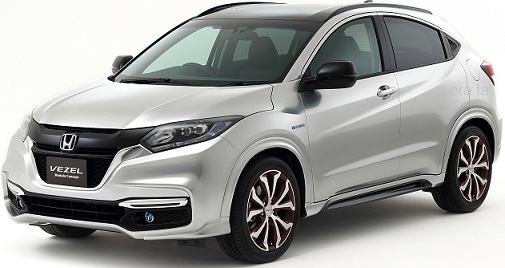 1oth Generation Honda Civic
The 10th Generation Honda Civic was introduced fairly recently into the Pakistani Market. With the 10th gen, Civic Honda decided to completely redefine the design language of the new Civic with a brand new aggressive but elegant design language that truly helps the Civic stand out from its competition. The tenth generation Civic was available with a choice of two engines that is a 1.5 liter turbocharged inline-4 and a naturally aspirated 1.8 liter inline-4. The 1.5-liter turbocharged variant has temporarily been discontinued while Honda fixes some issues regarding it. The 1.8 liter inline-4 is the only engine option for now. It can produce up to 140bhp. You can buy a Honda Civic 1.8 i-VTEC Oriel that starts at 2,499,000 PKR. You can add options such as satellite navigation and a leather upholstered interior.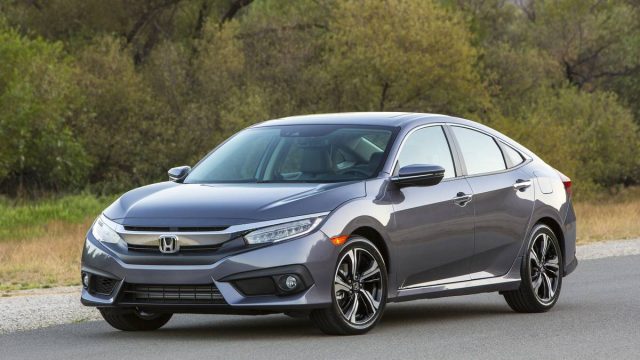 Mercedes C-Class (W204)
The W204 generation Mercedes C-Class was introduced in 2007 within the range of entry level luxury cars produced by Mercedes Benz. The W204 generation C-Class featured a radically different design modern language that was somewhat criticized for being a bit bland. The W204 generation was available in 3 body styles with the most common being the 4-door saloon, followed by the 2-door coupe and then the 5-door estate variant. There was also a multitude of engine options including a 1.6 liter supercharged inline-4 all the way to a 6.2 liter naturally aspirated V8 in the highest end AMG and black series models (C63 AMG). The interior of the 3rd generation Mercedes C-Class is also fairly spacious but does feel a tad bit cheap with an excessive use of dull looking plastic interior trim pieces. Standard features on the base variant include heated and power door mirrors, auto-dimming rearview mirror, keyless entry, multi function steering wheel, cruise control, automatic 2-zone climate control, 8-speaker stereo audio system, rain sensing windscreen wipers, traction control, and stability control. Within this price range, you can buy a Mercedes C180 or C200 driven around 100,000km for around 30 lac PKR.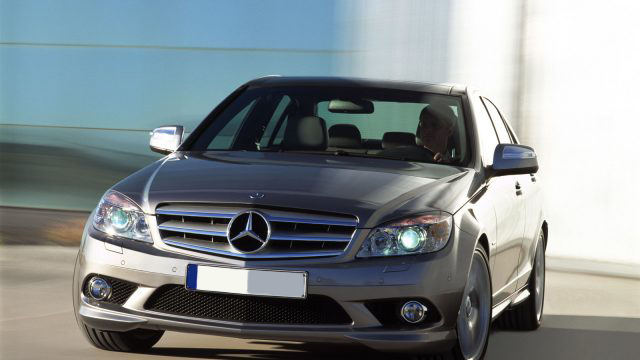 7th Generation Toyota Hilux
The 7th Generation Toyota Hilux was introduced all the way back in 2005. Toyota Hilux is a front engine four wheel drive pickup truck. The 7th Generation was available in 2 different cab styles a single cab and a double cab. The 7th Generation Hilux features larger exterior dimensions and tall ground clearance to allow for off roading with ease. The interior of the 7th Generation Hilux is fairly basic featuring plastic interior trim pieces, the seats are upholstered in a sand beige colored fabric while the steering wheel, low range gearbox, and transmission gear stick are covered in urethane. The Hilux includes standard features such as power windows, dual front airbags, Remote key access, a 4 speaker stereo system with CD DVD, AUX and Bluetooth input and a Tachometer. Features on the higher end models include leather upholstery, Multi-Information Display with satellite navigation, front 12V power socket, reversing camera, automatic climate control, 6-speaker stereo system and a center console. Engine wise you had a choice between a 2.0 Liter Inline-4 with 134bhp, a 2.5 Liter Turbocharged Inline-4 Diesel with 100bhp, a 2.7 Liter Inline-4 with 158bhp, a 3.0 Liter Inline-4 Diesel with 160bhp, and a 4.0 Liter V6 with 235bhp. You can buy a Toyota Hilux D-4D with the 3.0-liter diesel engine for around 28-30 lac PKR.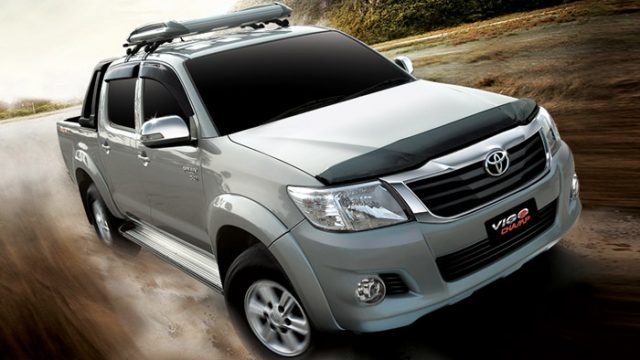 11th Generation Toyota Corolla
The 11th Generation Toyota Corolla was launched in Pakistan in July of 2014. The Toyota Corolla remains to be one of the most popular cars in Pakistan. The 11th Generation Corolla just had a facelift that was revealed by Toyota Indus just a few days ago, with this facelift we got an updated design language that reflects new aggressive styling cues and sleeker lines all around the car accompanied by a whole host of new features. Within this price range, you can buy a new facelifted Toyota Corolla Altis Grande that starts at around PKR 24 lac and spec it with pretty much all the optional extras including the CVT transmission with paddle shifter. Standard features on the new Grande will include front dual airbags, 16-inch alloy rims, LED projection headlamps with daytime running lights, smart entry, push start, side skirts, a new9-inch touch screen infotainment system and vehicle stability control.