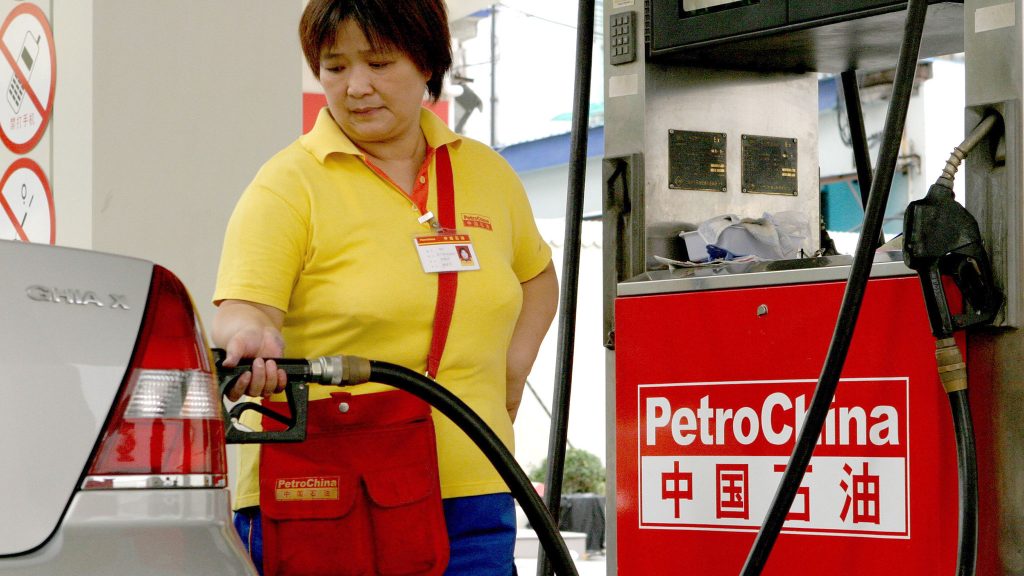 China's biggest oil producer PetroChina is planning to buy petrol stations and fuel storage facilities in Pakistan. Pakistan is just one of the countries PetroChina is interested penetrating in. It seems that China not only wants to dominate in electric cars business but also in oil industry globally. The recent move by the company was made after its new vice president, Tian Jinghui, took over Chinaoil—PetroChina's trading vehicle eight months back.
A business executive based in Beijing said that after Tian took over Chinaoil, the pace of execution is accelerating and the strategy fits its expertise.
It is expected that the PetroChina would be buying petrol pumps in Pakistan next year. Furthermore, it would be worth mentioning here that some time back two other large oil merchants Vitol and Trafigura have also made billions of investment in Pakistan, buying many petrol pumps countrywide. Both the companies also bought many petrol pumps in Turkey and Africa as well.
According to a business executive, the primary aim of the company is to acquire much space in emerging markets, transportation fuel market, and to grow market share locally.
Aside from investing in Pakistan, PetroChina would also be investing in West Africa and Brazil. As of now PetroChina's Chinaoil currently trades and procures 7 million barrels of oil a day, which after investing in Pakistan, West Africa and Brazil will undoubtedly increase.
Supplies to the mentioned-above countries were being done through random means which was very costly and was not benefitting the company much, but now with the aim to buy petrol pumps and storage facilities in the regions/countries, the company would achieve much of its targets without spending much.