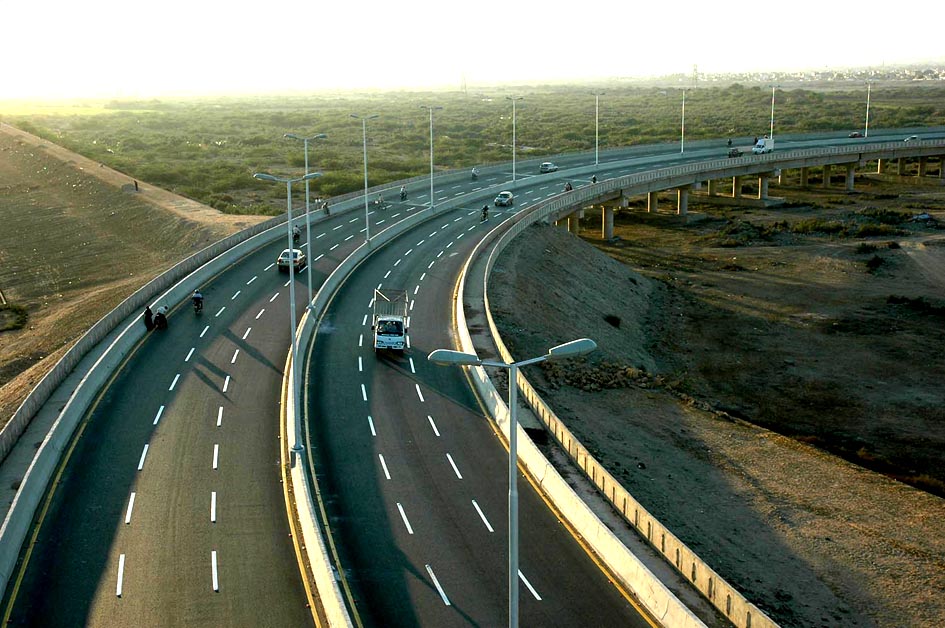 China Railway Construction Corporation, a Chinese railway company, has secured a deal worth USD 1.46 billion with Pakistan government and will be constructing Karachi-Lahore Motorway. The road is going to be a joint project between the Chinese and a Pakistani company.
The Chinese company announced the details past Wednesday. China Railway 20th Bureau Group Co., a sub-unit of China Railway, won the bid to construct a 1,152km segment of the motorway along with Zahir Khan & Brothers Engineers & Constructors. The motorway will be ready in 30 months and will cost PKR 30 billion.
Also Read: The Dangers Of Driving Through Motorway M2 Salt Range
Prime Minister Mian Muhammad Nawaz Sharif inaugurated the construction of the motorway in March this year. In its first phase, motorway will be constructed from Karachi to Hyderabad. After that, as part of the motorway M9 project, it will stretch to Lahore. Prime Minister Sharif said last month at the inaugurating ceremony of the 2nd part of Faisalabad-Multan M4 Motorway:
"Six-lane Karachi-Lahore motorway is a mega project in the history of Pakistan which will dramatically reduce traveling cost,"
Pakistan is also currently working with China on the project of China-Pakistan Economic Corridor. Considering there are going to be a lot of transportation activities happening through Pakistan in just a few year, Pakistan needs to strengthen its road network immediately. This new motorway will drastically reduce the traveling time across Pakistan.
Constructing the infrastructure is one thing, maintaining it for its lifetime is another. Current Pakistani road network needs some serious attention of the concerned departments and authorities as well. Also, we hope the government has learned from its experience of M2 Motorway and won't repeat the same mistakes.