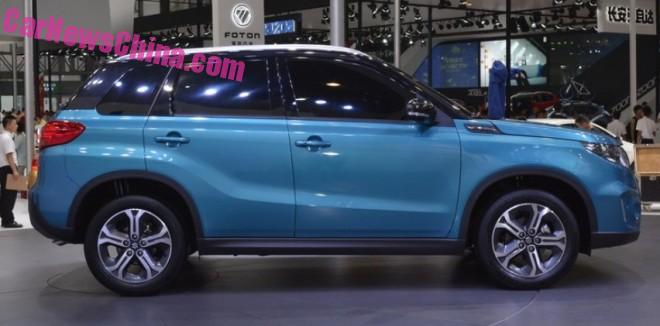 Chinese Suzuki Vitara Revealed At The 2015 Chengdu Auto Show
We all know how good China is at imitating things and not only this but the imitated products have huge demand in many countries. The 2015 Chengdu Auto Show revealed China made Suzuki Vitara. The Chinese Vitara is manufactured by a joint venture of Changan and Suzuki. With a Chinese name Weitela, the vehicle will be launched by the end of next year in the Chinese market. Not to forget Weitela is not a Chinese copy but a joint venture of Changan and Suzuki.
With a nicely done shiny grille along with the clean light blue color makes the car standout. The vehicle is going to have two engine variants: 122hp 1.6 and 140hp 'T booster Jet' 1.4 turbo engine. Both the engines are four cylinder petrol with five speed manual or a six speed automatic transmission.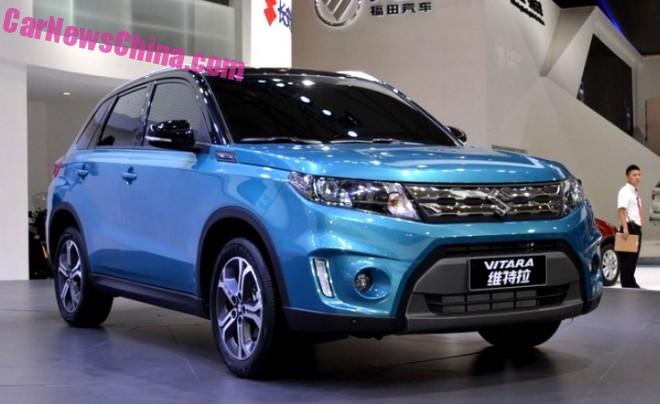 The 'All Grip' badge behind the car hints it to be all wheels drive but surely performance will be measured once it hits the roads and is ready for some off-roading. The Vitara at the auto show had black windows which made it difficult to notice the interior. It might be the hint that the interior of the vehicle is maybe not yet finalized and some of the work is left until it is ready for production.
Talking about witnessing the vehicle on the roads of Pakistan is a very confusing situation as Suzuki Vitara has failed big time in Pakistan and is hardly seen here now, but you never know what marketing techniques these automakers apply to capture the market with the introduction of Weitela/Vitara in Pakistan. Not to forget the Chinese made Suzuki Vitara has a price tag of 130000 Yuan which is roughly equal to 2.1 million PKR.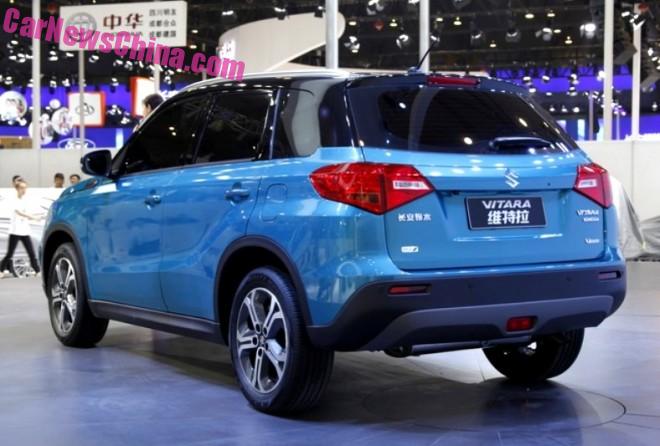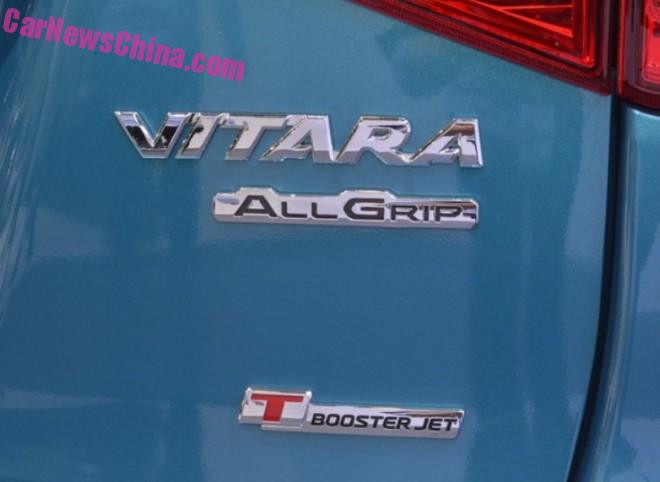 Photos: CNC