2016 Honda Civic Coupe And 2017 Honda Civic Type R Spy Shots
This time, we got 2 exciting Honda Civic news this time. Firstly, the 2016 Honda Civic Coupe. It's not long now till Honda unveils the brand new 2016 Civic on September the 16th at the Frankfurt Auto Show, though only the sedan is expected to be unveiled at the event while other models including the coupe will be unveiled at a later date. Though with a new raft of spy shots released online, we get an extremely detailed look at the 2016 Honda Civic Coupe.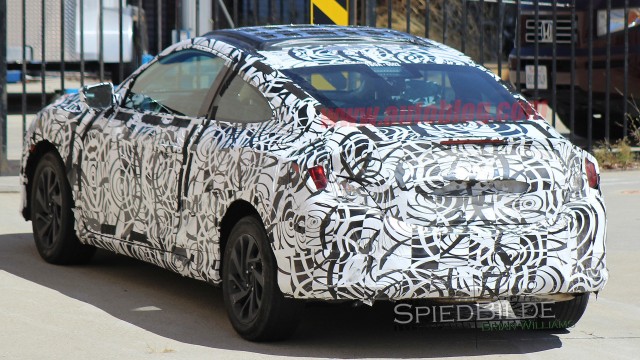 Although the styling has been toned down compared to the concept car that was unveiled earlier in the year, the Civic coupe will still sport some very aggressive styling including beveled arc LED taillights that will run the width of the car. It is expected to sport the same engines as the upcoming sedan which includes a 2.0 liter NA engine along with a brand new 1.5 liter turbocharged engine producing 148 HP and 203 N.M of torque paired with either a 6 speed manual or a Honda CVT gearbox. These new round of spy shots also give us a very detailed look at the upcoming interior of the 2016 Civic. It seams that Honda is going with a very premium looking interior all around for the new Civic which also sports a brand new infotainment system.
And the second news is about the leaked photos of the 2017 Honda Civic Typre R. Just before the official unveil of the 2016 Civic, rumors and leaked photos of the 2017 Honda Civic Type R are finally surfacing which appear to confirm our presumptions that the 2017 Civic Type R will be a notchback.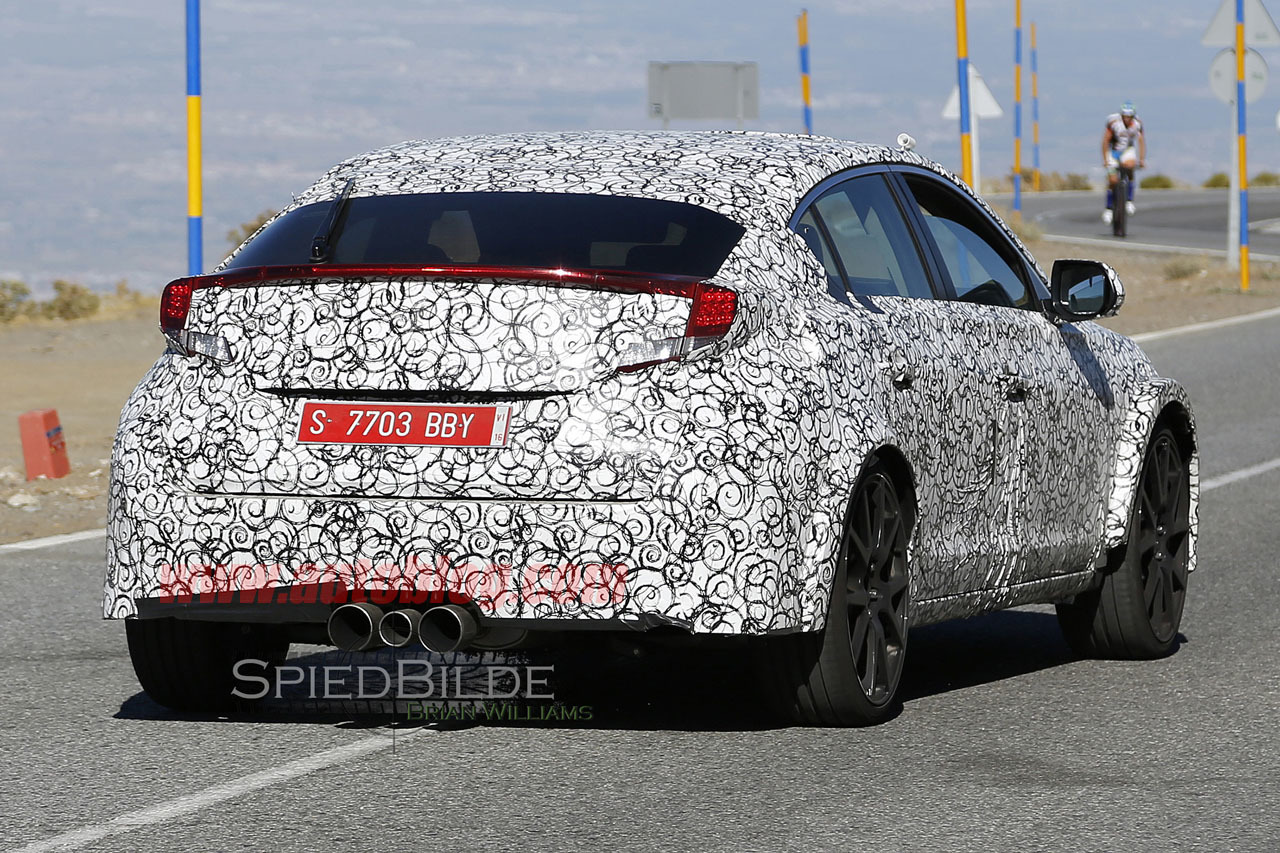 The new spy shots reveal that the 2017 Civic Type R might have a design that is quite different from its sedan and coupe siblings. The car is riding on extremely low profile tires with what appears to be 18 inch black alloys which clearly show off the performance oriented red Brembo brakes. At the rear it will feature the same beveled arc designed LED rear taillights as the Sedan and the Coupe but the most exciting part of the design of the upcoming Type R are the triple exhausts that exit from the center of the car. The Type R among other models is expected to be reveled sometime after the sedan gets its unveiling on the 16th. Till then you can tell us what you think of the the design of the new 2017 Type R from these spy shots by leaving a comment down below.
Spy shots of 2016 Honda Civic Coupe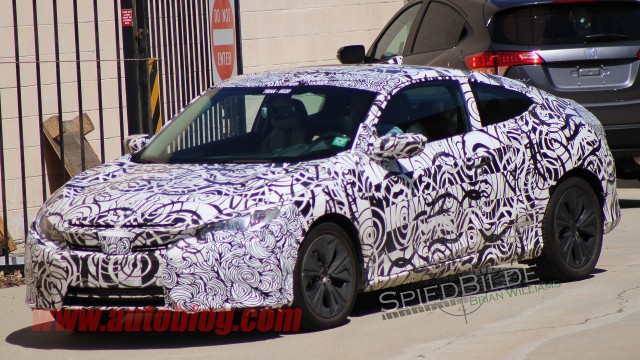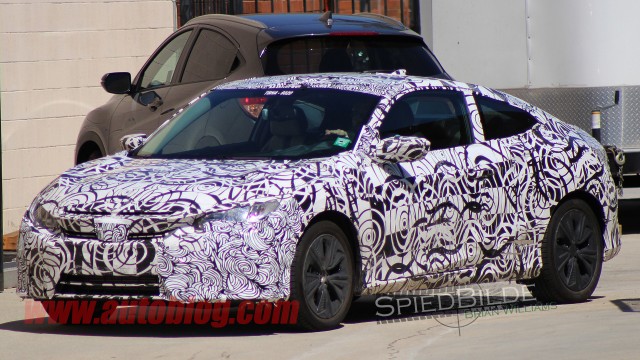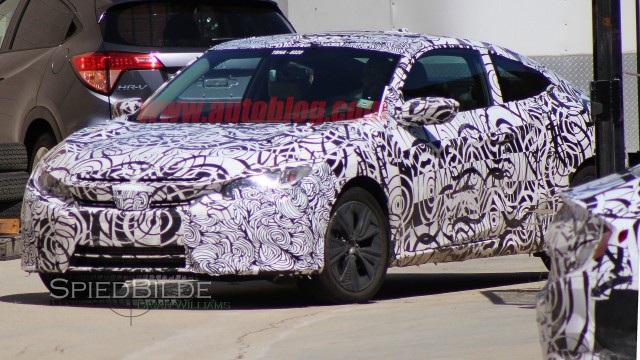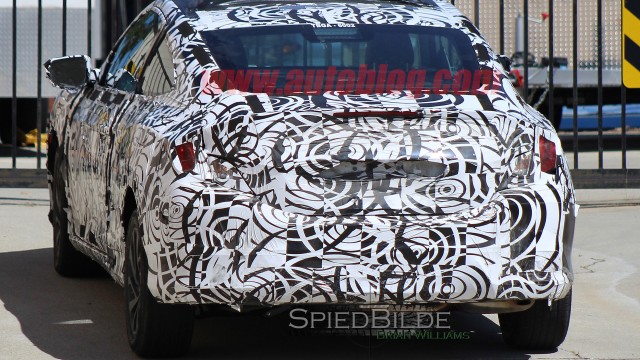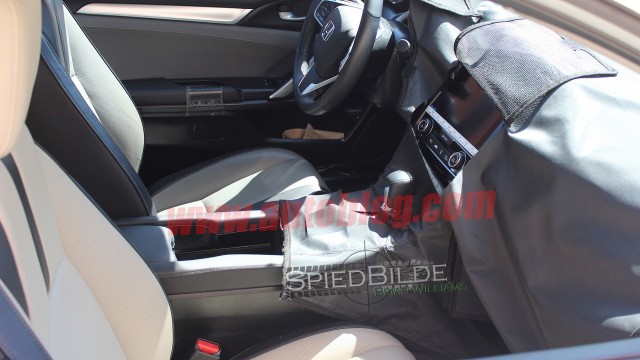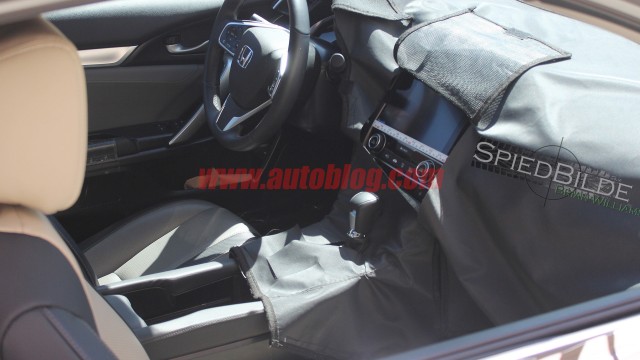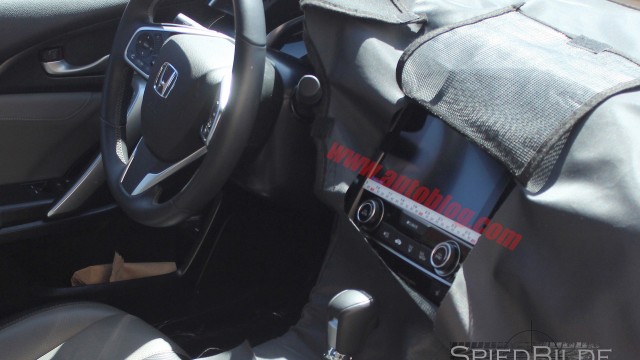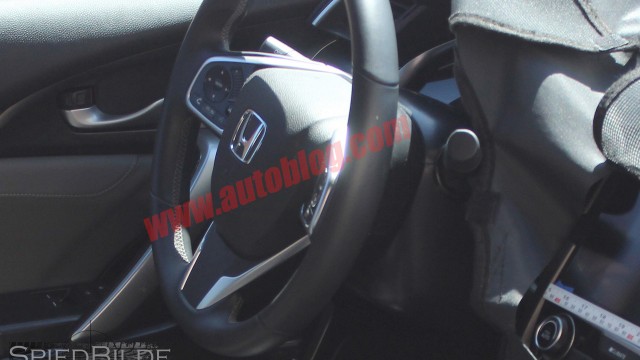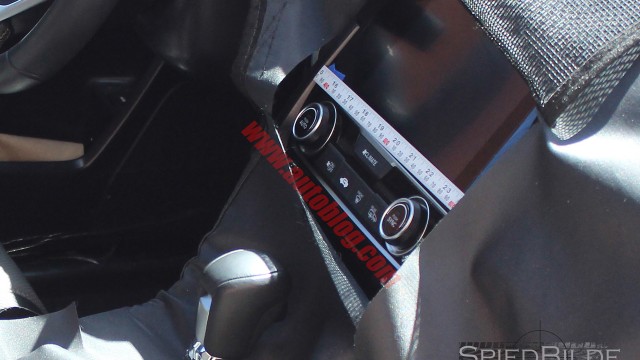 Spy shots of 2017 Honda Civic Type R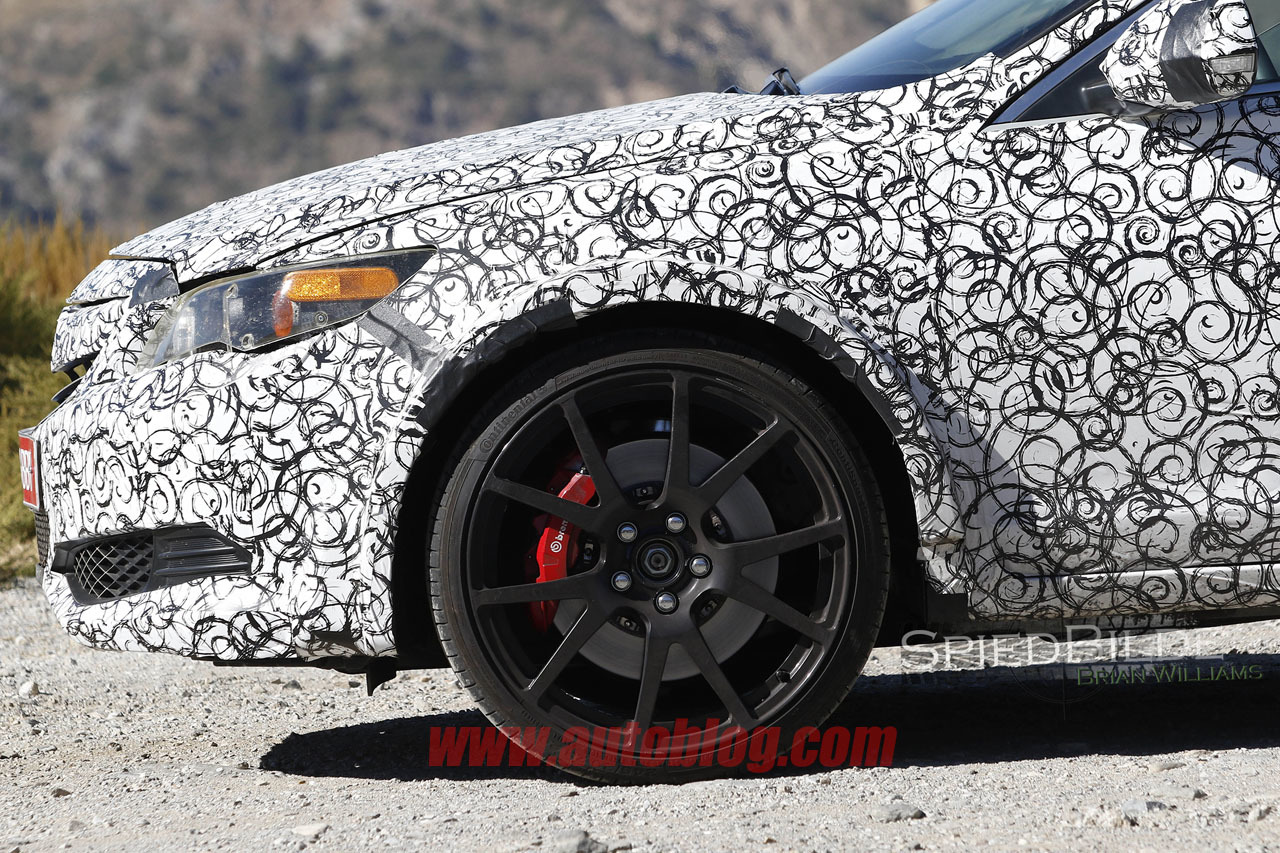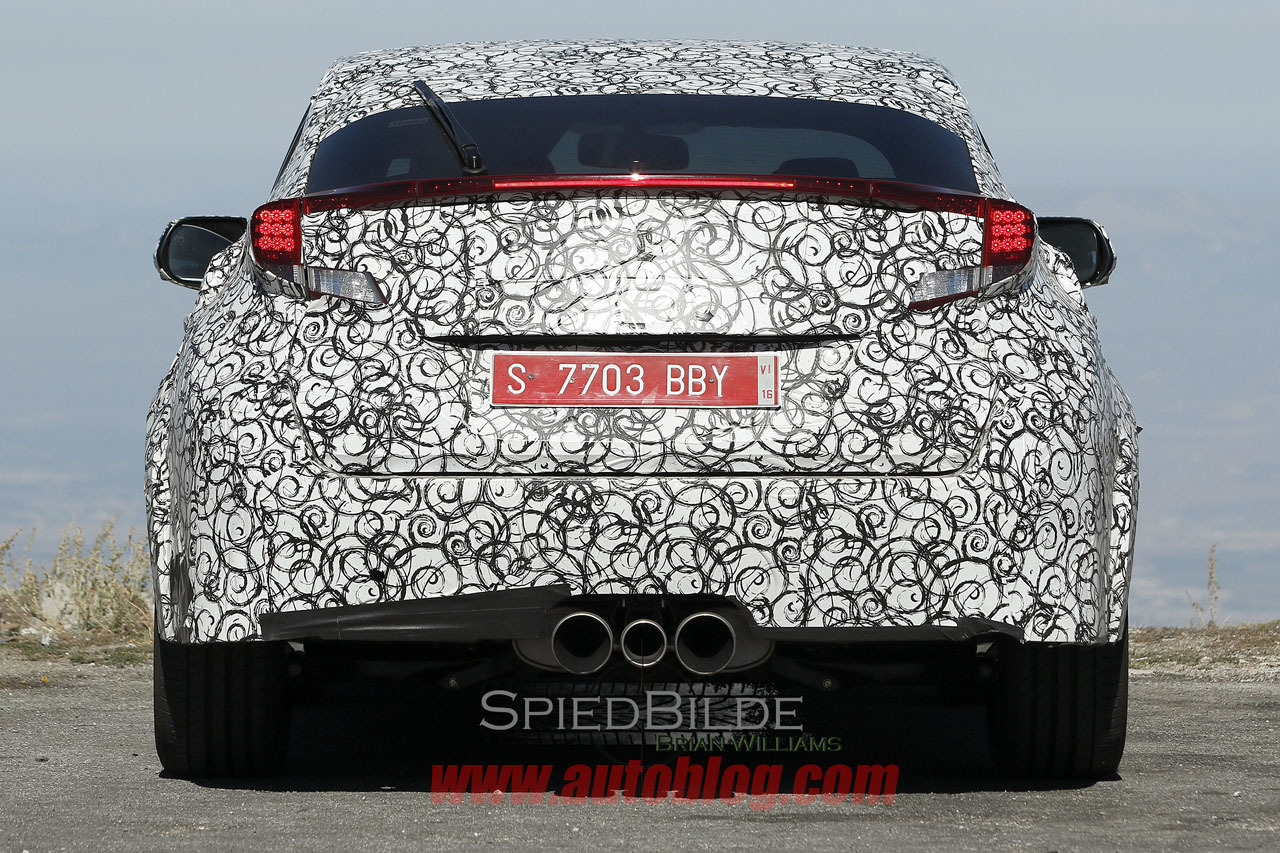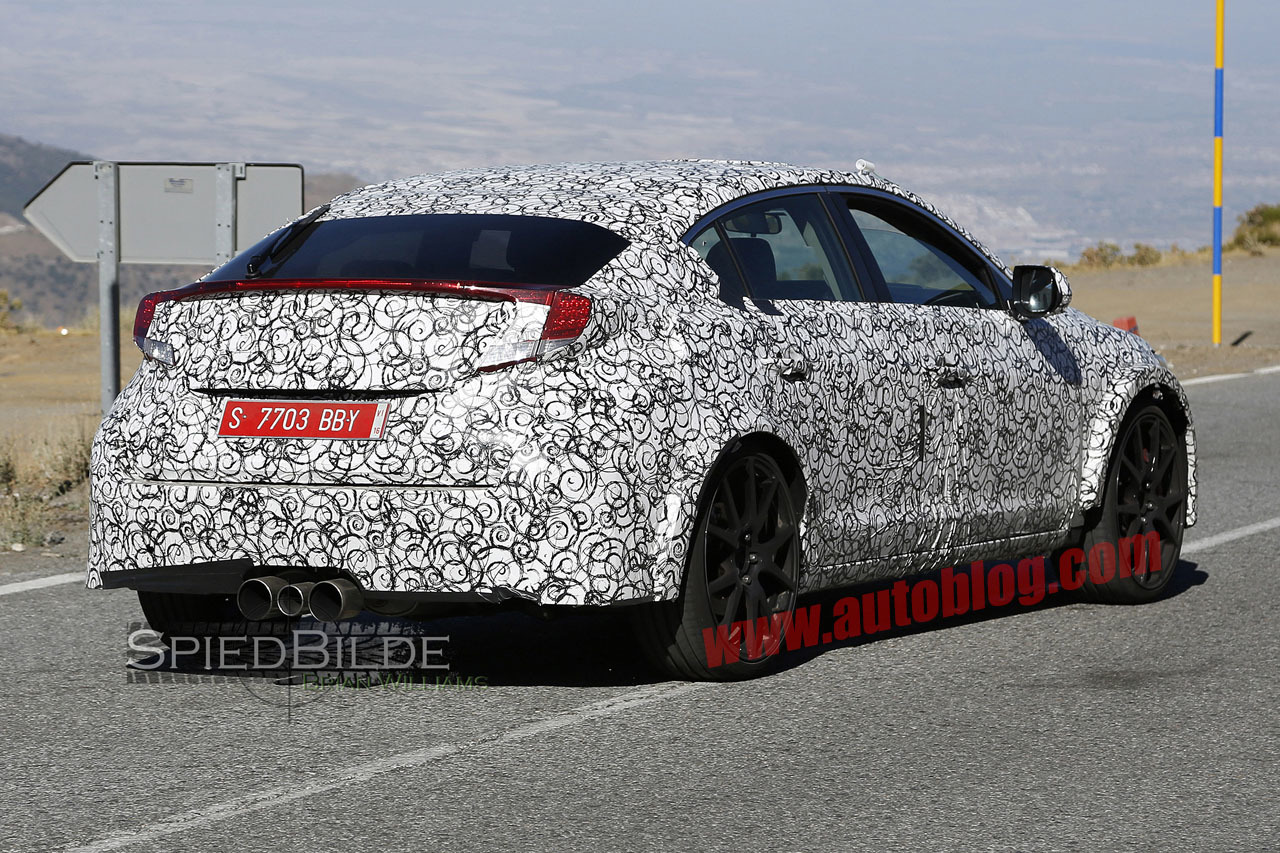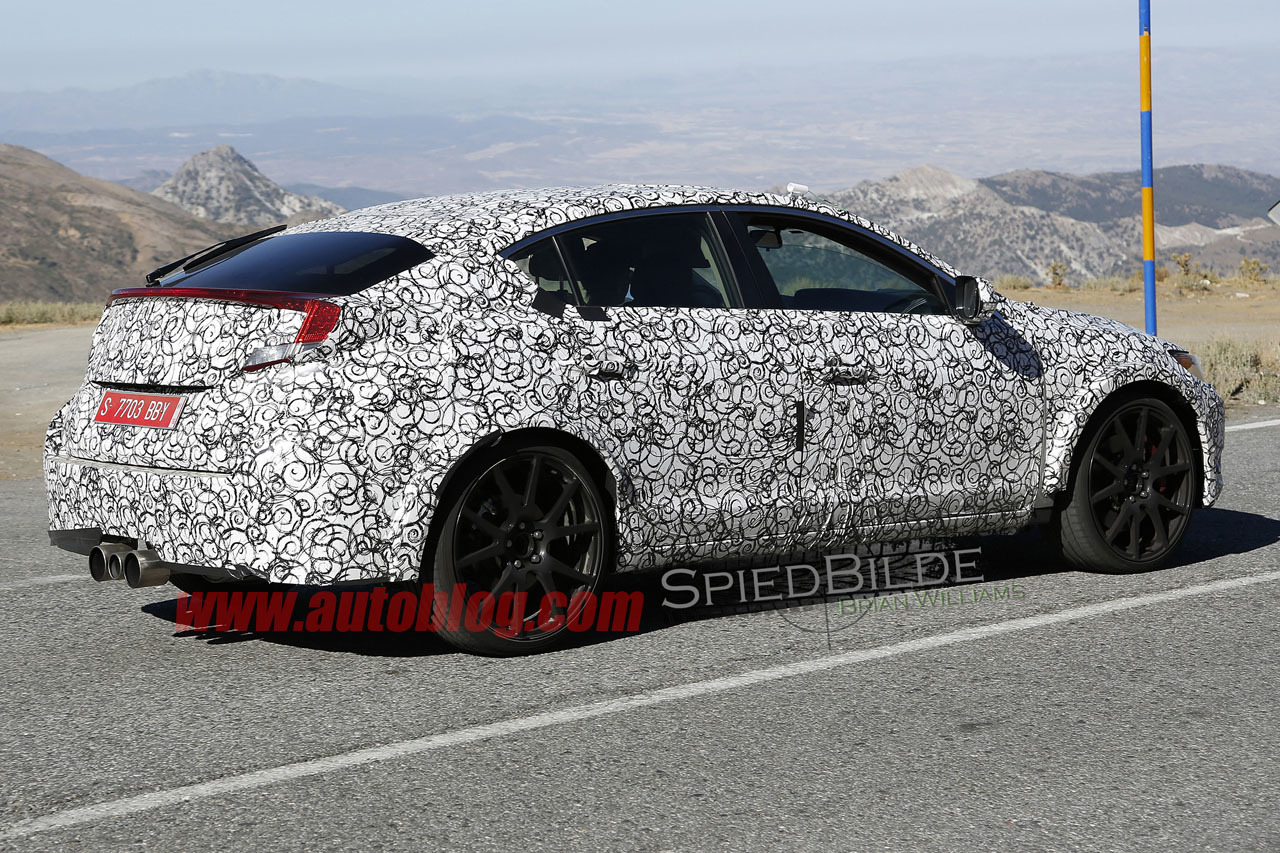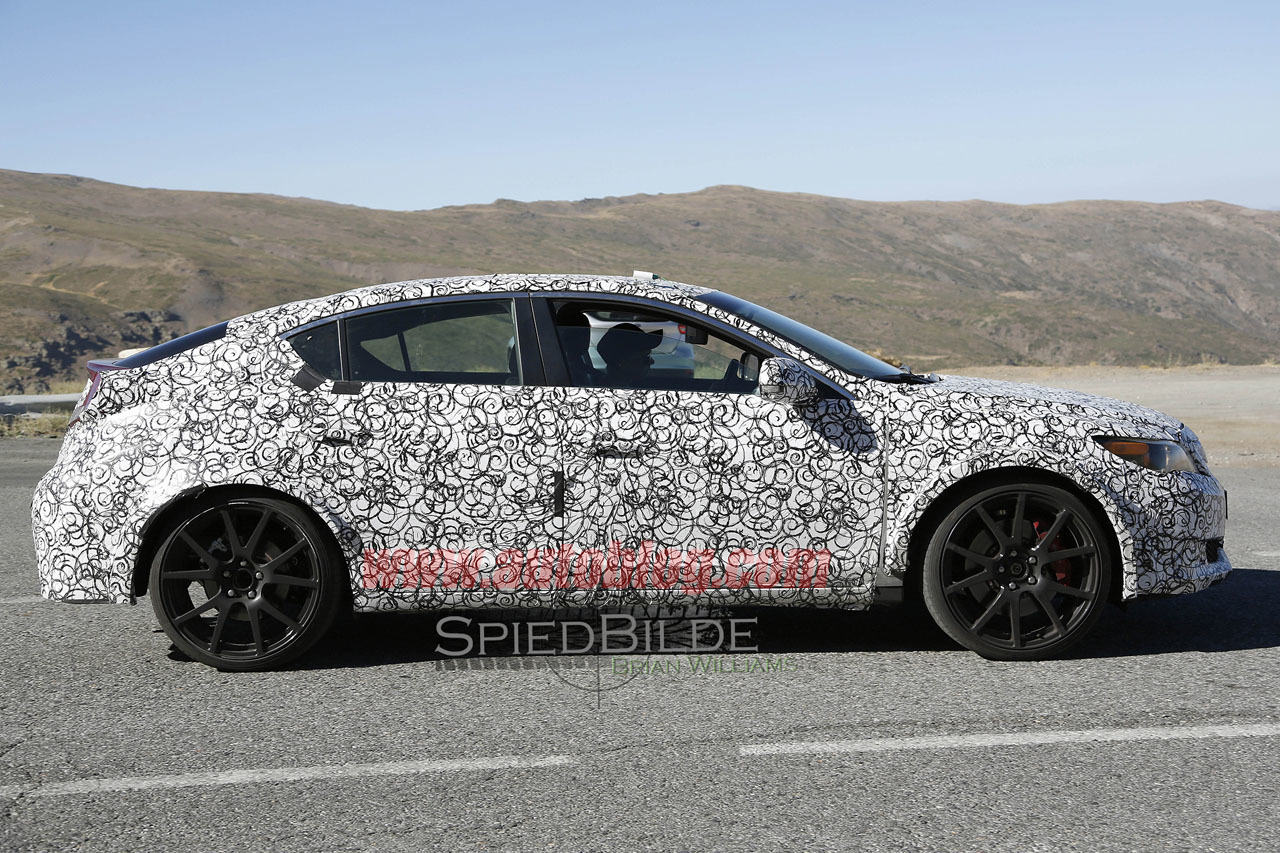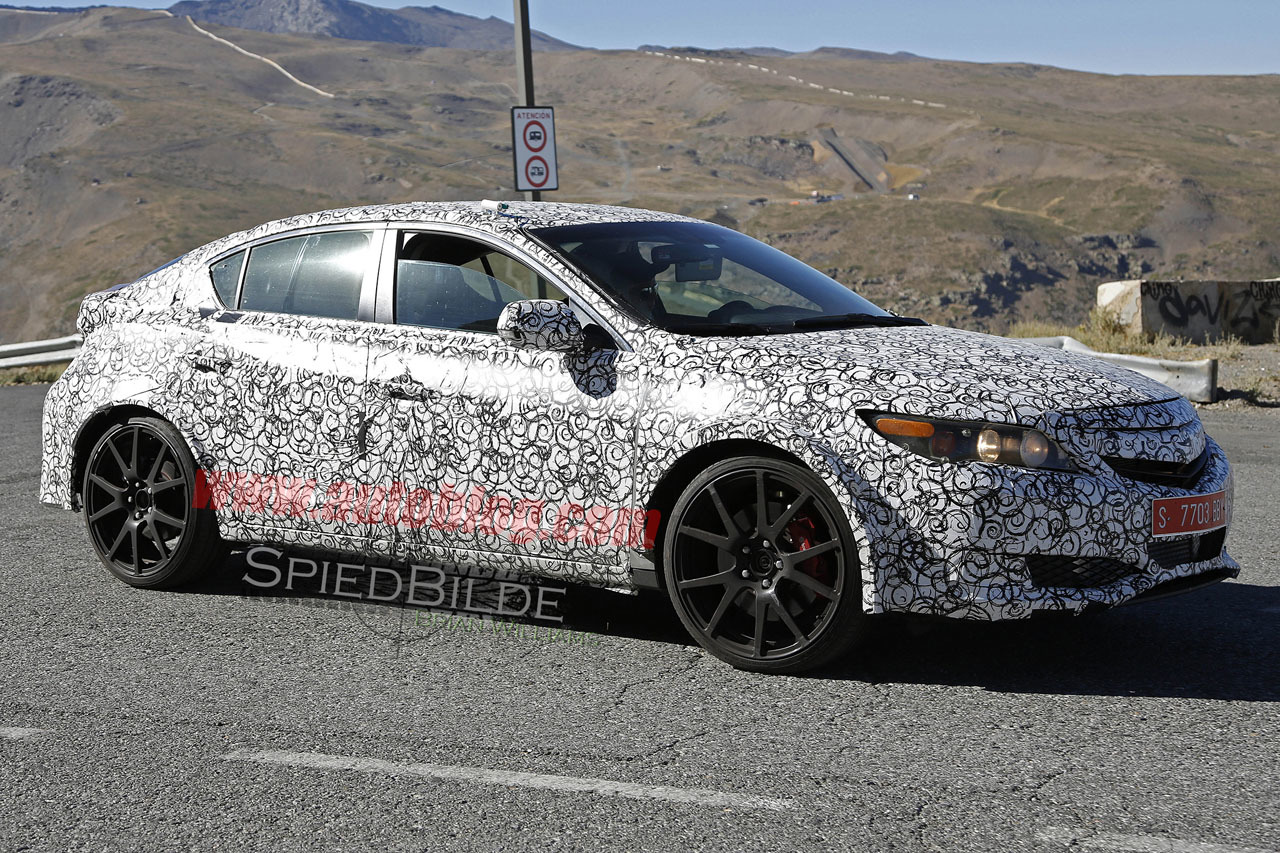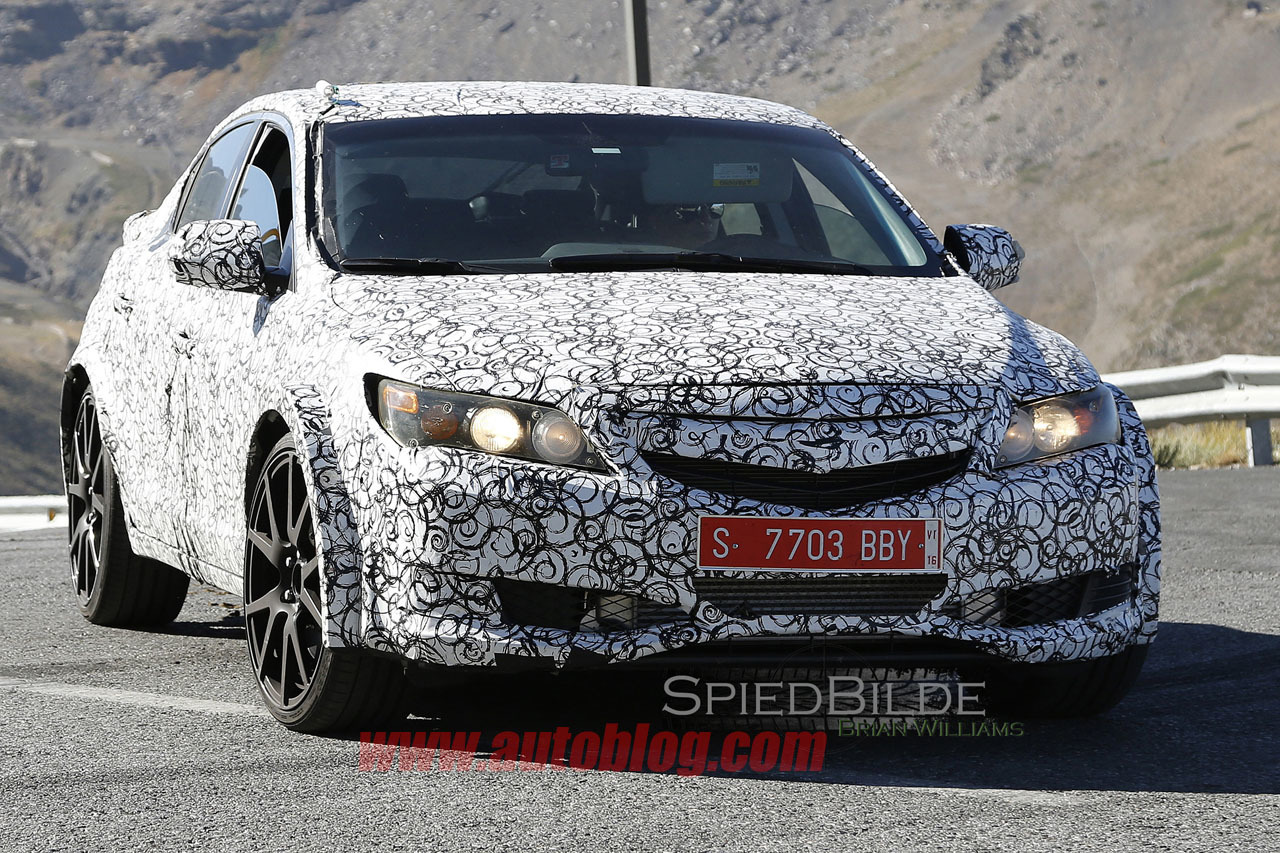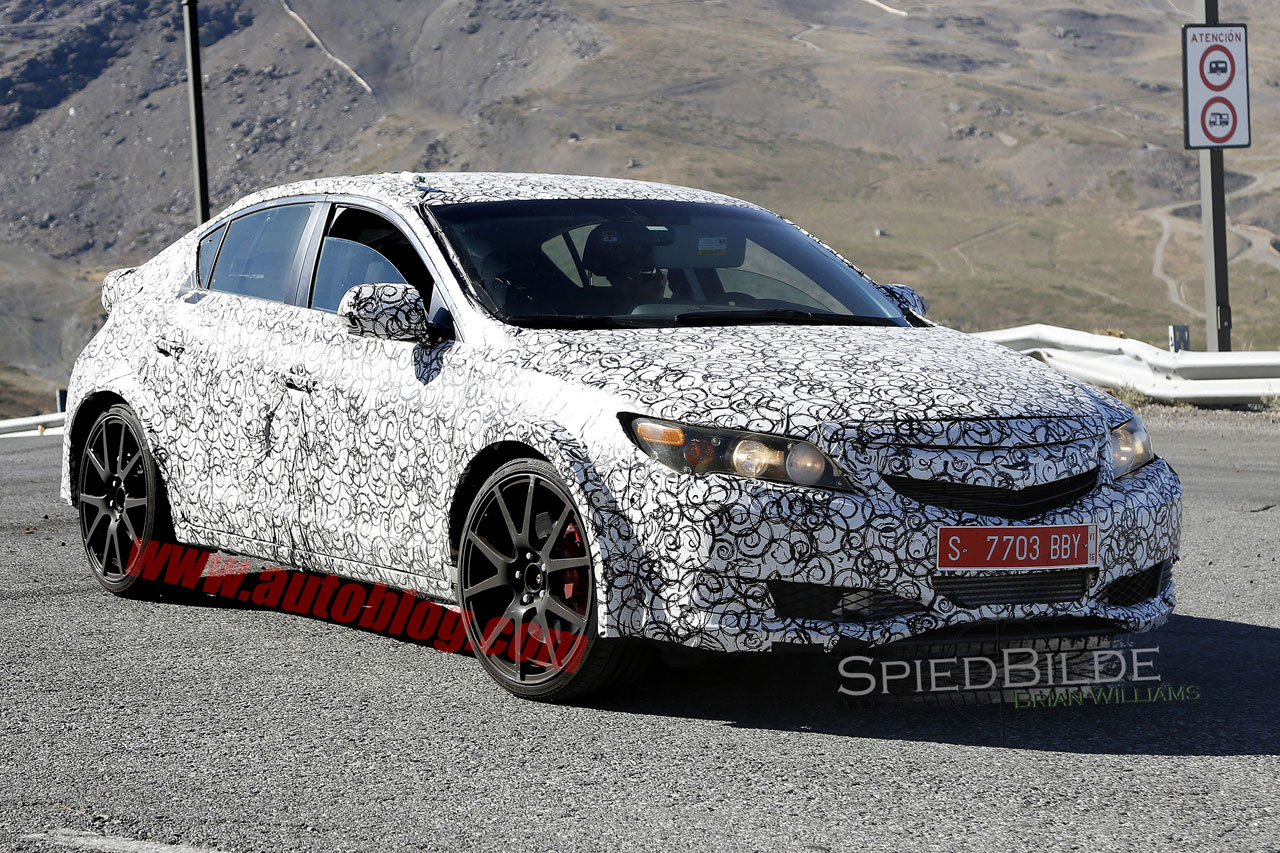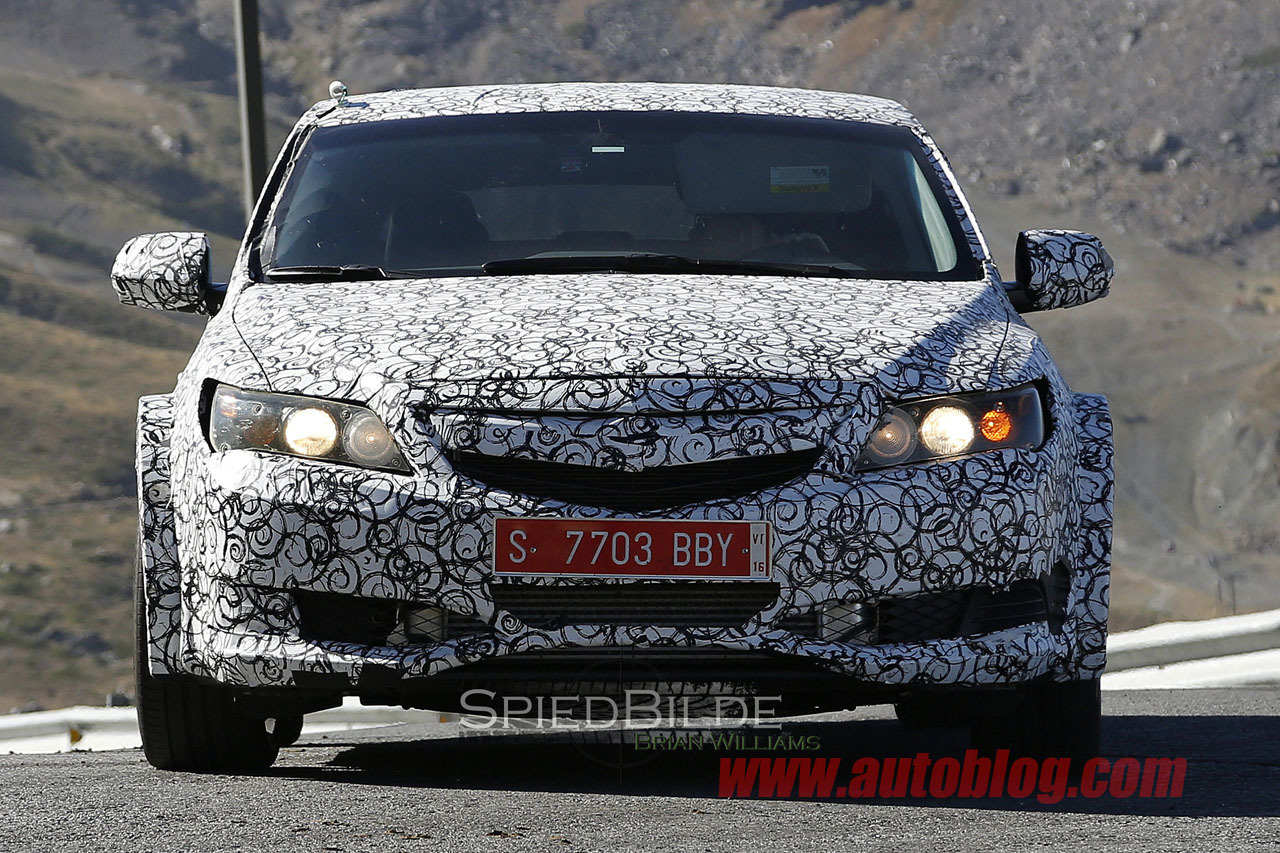 Stories: Autoblog and Autoblog