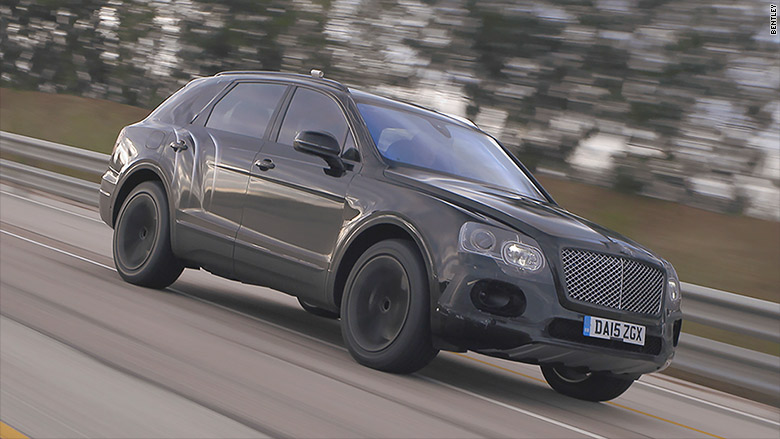 Bentley Bentayga Claims To Be The World's Fastest SUV
Till few years ago a Sports Utility Vehicle or simply SUV was associated with Land Cruisers, Land Rovers or Nissan Safari's. In last decade this segment of automobile industry has gone on steroids. Every other manufacturer bringing in their version of SUV or cross overs due to a lot of demand. We never thought that someone like Porsche a company known for their two door sports cars will bring one of the most wanted luxury SUVs in form of Cayenne. Rolls Royce is already working on bringing their version of a SUV while Jaguar will release theirs F-Pace in few days time. So far and so, even Lamborghini is working on one and will show Lamborghini Urus SUV by 2018.
Among all; the most anticipated and soon to be a reality is the Bentley Bentayga. Yes you read it right. Bentley is also in the game and with a production model very near and most probably will be made public within next few months. The Bentley SUV will be VW's Groups first ultra Luxury SUV which will share its architectural platform with current Porsche Cayenne and Audi Q7. For now the internet is filled with the spy shots of the upcoming vehicle or few official teaser clips but no details. The Bentayga will be powered by twin-turbo 6.0-litre W12 TSI engine which will produce 600 HP. Today Bentley released another small clip and claiming on holding a new world record for the fastest production SUV. Bentley released clips shows that the 12-cylinder camouflaged SUV was able to reach 301 km/h (187 mph) on an undisclosed test track. This is actually a two seat high end sports car speed and it is very impressive for a vehicle of this size. The previous record was for the sister company's SUV Porsche Cayenne Turbo S reaching 300 km/h.
Watch the video below which will definitely give you goosebumps. Automotive experts predicts that the Bentley's SUV will be a hit with estimated base price little above a quarter million US Dollars..