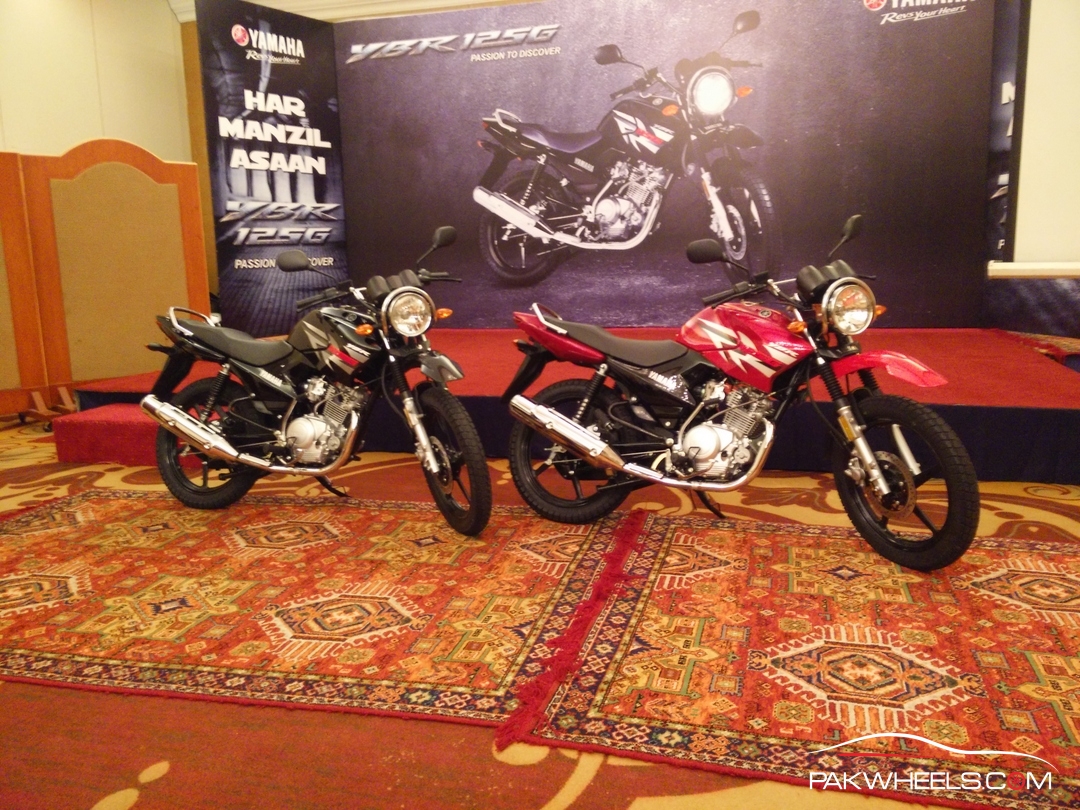 Yamaha Launches YBR 125G For Travel Enthusiasts In Pakistan
Stability in the law & order situation and increased economic activity have once again put Pakistan in the radars of foreign investors, who believe that Pakistan has so much potential and are showing confidence in investing in the country. These investors include Yamaha Motor Corporation, Japan, who after a lot of hurdles, reestablished its base in the country as Yamaha Motors Pakistan (YMPK) about 4 months back with the launch of its Yamaha YBR 125 motorcycle. The YBR 125 was well received in the market and it increased YMPK's confidence who on Saturday, September 05, 2015 introduced another model in the country dubbed as YBR125G.
The YBR 125G is based on the same 125cc platform as YBR 125, but it is targeted towards an emerging segment of motorcycle travel enthusiasts. The YBR125G  is a bike for people who like to travel on bike or the people whose commute involved both on and off road riding. The bike takes its inspiration from the trail bikes of olden times with longer suspension and fork, off-road mudguard, increased ride height, engine and headlight guards, a more powerful and macho looking headlight and wider tires with off road grooves.
On the occasion, Javed Yaqub, General Manager Sales and Marketing YMPK mentioned that prior to launching this bike, YMPK conducted extensive market research with increased focus on psychographics to know what kind of bike the people of this country want. The results of the study suggested that due to the road infrastructure outside of metropolitan cities, people wanted a motorcycle that can be used on both paved roads and unpaved roads. The research also suggested that 125cc segment is the fastest growing segment in the motorcycle industry and hence their decision to launch an off-road bike in the 125cc segment. He casually mentioned that this motorbike can be termed as the SUV of motorcycle due to sporty shape and versatility.
The YBR 125G is attractively priced at 132,400 rupees and offers a great value for money.
Click here to check the complete specs of Yamaha YBR 125G.
Here are some exclusive photos from the launch event in Karachi: