On July 3rd, 2018, Ministry of Finance, Economic Affairs, Statistics, and Revenue issued an SRO 833(1)/2018, under which they allowed the import of vintage or classics cars and exempt them from hefty taxes including customs duty, regulatory duty, additional customs duty, Federal excise duty, sales tax, and withholding tax. Moreover, the Federal government fixed the import rate at $5000.
According to this SRO, the vehicles manufactured prior to the 1st January 1968 will qualify for this exemption. However, recently, it has come to notice that many cars are stuck at the port and the people are facing difficulty in getting clearance from the customs.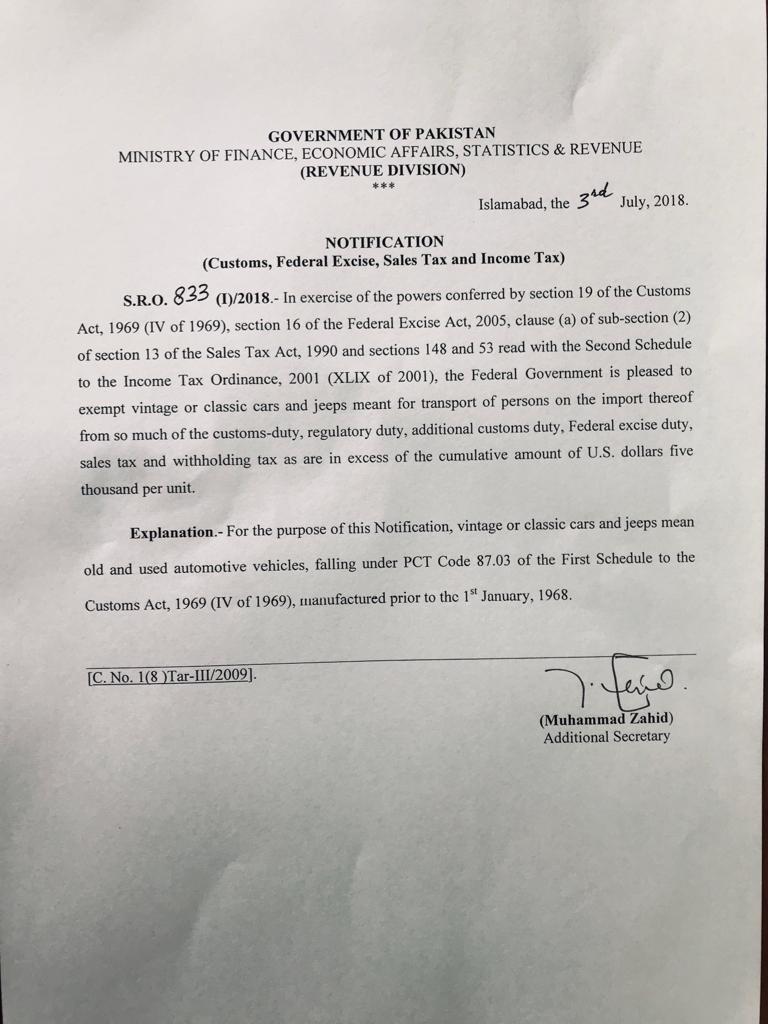 Read More: Govt issues circular clarifying duty and taxes on Hybrid Electric Vehicles
According to the CEO Jumbo Clearing Agency – Arghan, the government did issue the SRO but did not define any procedure regarding the scheme under which the car can be imported and how the remittance will be made. So, this has been pending since July and no amendments have been made yet. Therefore, unless these things don't get defined, people will have to wait for their cars to get clearance from the port.
For more updates, please keep reading our blog.