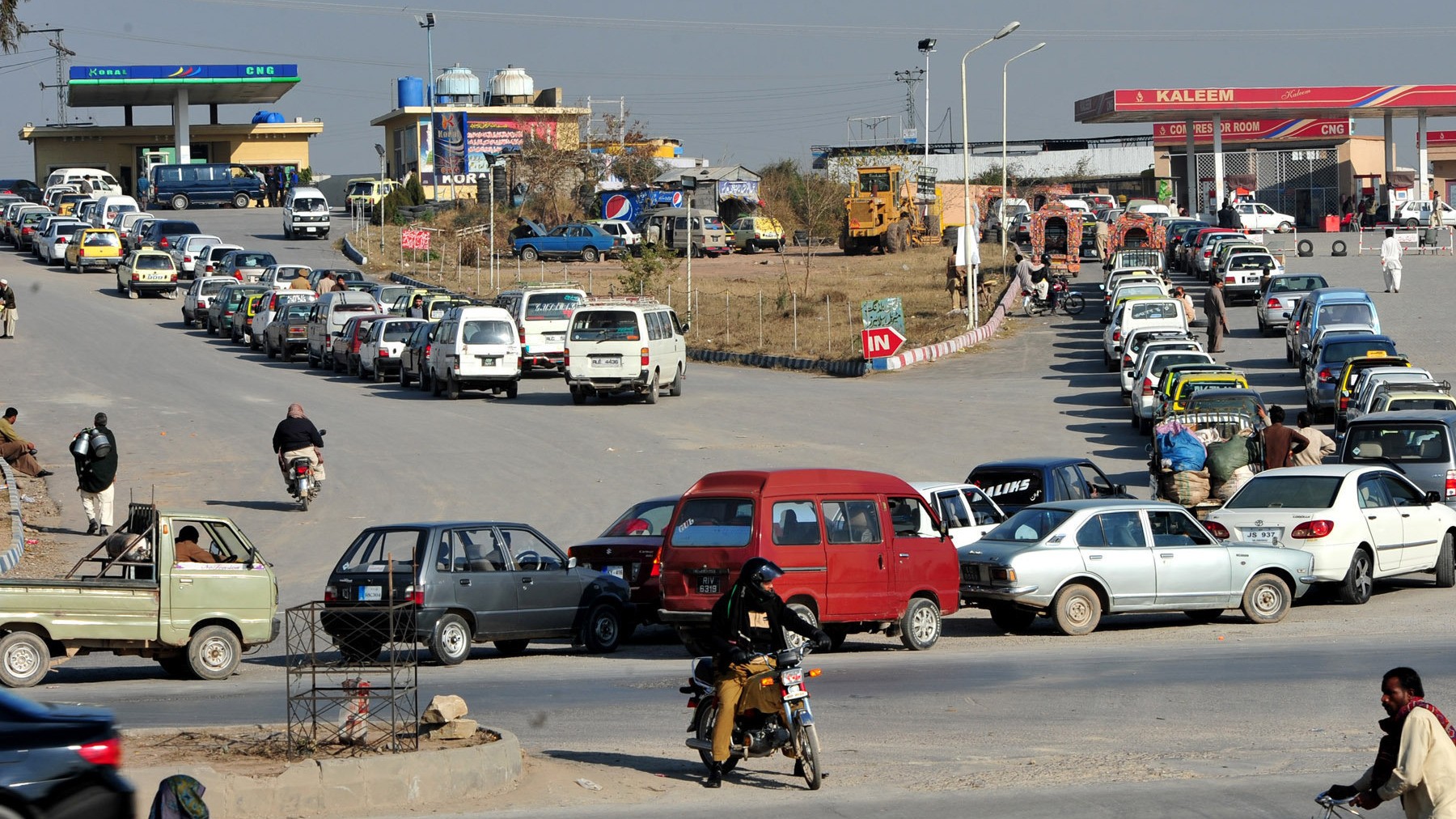 According to officials at the Petroleum Ministry, the price of Compressed Natural Gas is expected to drop Rs25 from 1st May 2016 in Sindh. The Petroleum Ministry and the CNG Dealers Association Sindh have come to an agreement to start using imported Liquefied Natural Gas instead of local natural gas (CNG).
Shahid Khaqan Abbassi, the Petroleum Minister, has agreed for Sindh to follow Punjab's design and same extent of concessions will be granted to the CNG sector in Sindh province as well. These grants include reduction of GST to five percent and no Gas Infrastructure Development Cess (GIDC). Currently, the GST on the natural gas-based CNG sector is 21pc whereas GIDC is Rs200 per MMBTU.
Also Read: PKR 400 Billion Worth Of Fuel Gets Wasted Annually In Karachi Due To Traffic Jams
The expected rate of the CNG is going to be around Rs 41.90 per kg whereas currently it is s 67.50 per kg in Sindh. And it is all due to the agreed upon concessions. However, the CNG will be sold in liters, instead of kilograms currently.
The CNG owners are looking forward to the change. The President of CNG Station Owners Association of Pakistan, Malik Khuda Baksh, said:
"We have studied the results of selling CNG based on the LNG from different perspective, and the results are encouraging,"
He further added,
"With reduced taxes both the CNG operators and the consumers will benefit as the rates are low."
Although the majority of private car owners, and even public transportation business, have shifted to petrol after the nationwide shortfall of CNG and cheap petrol, there still are few users in both sectors. According to Mr. Baksh, it will be easy for them to switch to LNG from CNG.
In Sindh alone, CNG stations consume around 100 million cubic feet of natural gas per day.