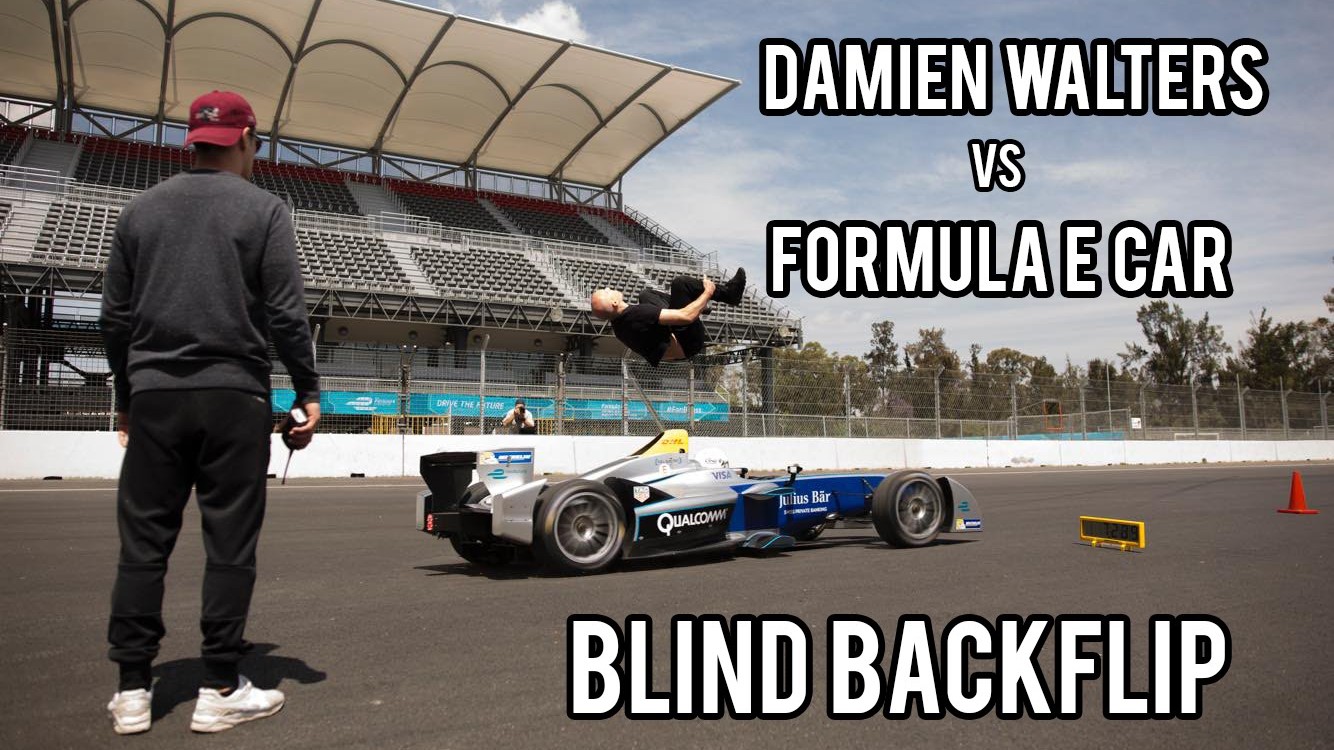 Video: Watch Damien Walters Perform Blind Backflip Over A Speeding Formula E Race Car
When a car, and that too a Formula E car and not an ordinary car, is speeding towards you at 60 mph (100 km/l), what would you think to do on the spot? Can you jump over the car? I am quite sure most of us can't. And yes some of you must be thinking it is nearly impossible.
But Hollywood's stuntman Damien Walters proved that it is pretty much possible. Damian is a famous British free runner, stuntman, and gymnast and you might have seen his free running videos before. He was the stunt-double of the James Bond actor Daniel Craig in the movie Skyfall. Walters did it in his own style and backflipped over a Formula E car without having any. The car was travelling at 60 mph and was driven by a trained stunt driver. Walters backflipped more than one time.
Also Watch: Formula One Star Max Verstappen Drives RB7 On The Ski Slope In Austria
The video shows how Walters prepared himself for this death defying and amazing stunt. Having the ability to do a backflip is no doubt impressive on its own. But doing it like this takes the risks to a whole new level. Kudos to the Mr. Walters, his stunt team and Formula E stunt driver for pulling this incredible feat so successfully.
Enjoy the stunt:

360 Video