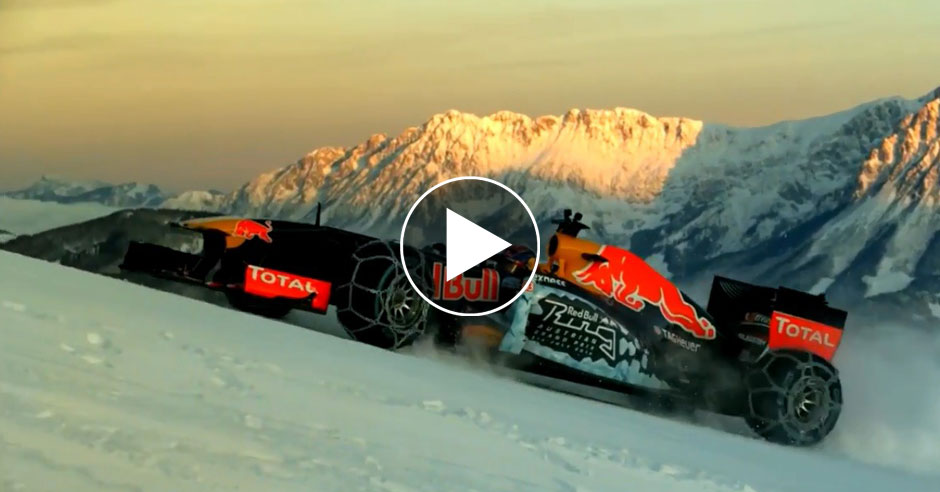 Video: Formula One Star Max Verstappen Drives RB7 On The Ski Slope In Austria
There are many who believe Formula One is boring or way too technical and too expensive. And maybe they are right, but I personally like it and think it has its moments every now and then. The 2015 season of Formula One introduced us to a very young and a very talented Dutch F1 driver known as Max Verstappen. Verstappen drove for Scuderia Toro Rosso last year, the sister team of Red Bull Racing and he did some absolutely ridiculously brave overtaking maneuvers throughout the season. And yes there were some rookie mistakes as well, like ending up in Romain Grosjean's Lotus at the Monaco GP but other than that, he has been quite impressive, and pundits have already started him calling the future World Driver Champion. And there is no doubt Max will be replacing Kvyat or Ricciardo in the Red Bull car in a year or two.
Also Read: Different Types Of Tyres Used In Formula One Racing
Red Bull considers themselves the out of the box thinkers, the slightly kookier one, and daredevils. They have pulled quite a bit of stunts in the past as well, like driving on the world's highest road or David Coulthard doing donuts in RB7 on the 24 metres wide helipad of Burj Khalifa. This time, it looks like they have upped the ante.
Red Bull handed the infamous RB7 (2011 Championship winner) to their new shining star Verstappen, and he took the multi-million-pound race car with wet weather tires wrapped in chains to Streif ski course in Kitzbuehel, Austria. And as expected, some pretty cool snowy automotive action took place. Watch both videos below: