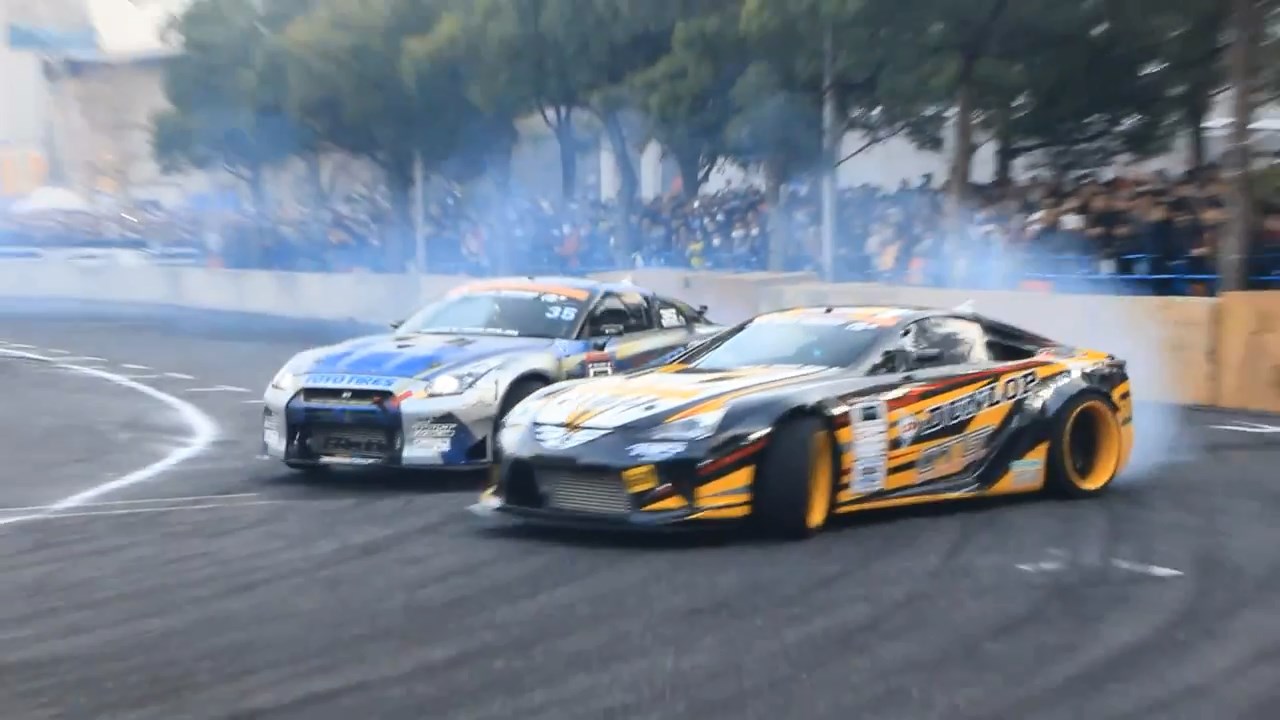 Video: Watch A V8 Swapped Lexus LFA Tearing The Track At The Tokyo Auto Salon 2016
The Tokyo Auto Salon is going on at its full swing. It is an annual auto show organized in the city of Chiba Japan. The aim of the show is the auto and parts makers to display their custom work and automotive technologies. Tuning house from all over Japan gather together and showcase their wonderful creations.
And in the madness of all the glitter and chrome, D1 guys showed up with the full force of their hooliganism. A drifting exhibition was organized by the D1 GP folks and among the usual drifting suspects like Silvia and 240sx and GTR, a Lexus LFA drift car was present at the event as well.
Also Watch: Lexus Reveals Fully Drivable Origami Inspired Cardboard Car
The LFA was driven by the legendary drift driver Youichi Imamura. The LFA was rescued after the flood. Many might already know that the LFA came with an absolutely beautiful Yamaha-designed and developed v10 engine. Youichi Imamura and his team pulled the LFA's incredible V10 in favor of Toyota's NASCAR V8 engine developed by TRD. The torque figures made a V8 engine developed for a NASCAR are maybe more suitable than the high-revving V10. Also, the durability of a rugged V8 must be higher than that sophisticated and ultra high-tech V10. Since the LFA is missing its V10, it means there is a spare Yamaha V10 lying somewhere in Japan.
Watch the video below for all the drifting action from the Tokyo Auto Salon including the V8 LFA.