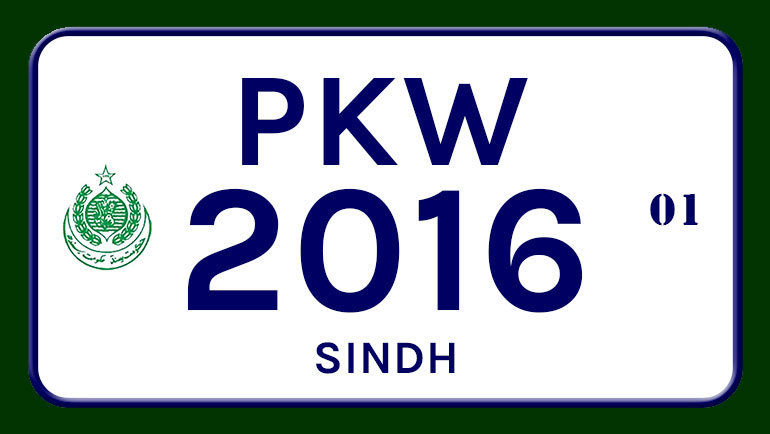 Excise and Taxation Department Starts Issuing New Number Plates In Karachi
The department of excise and taxation has begun to issue the car number plates in Karachi since the first of January 2016. The issue was pending for last two years.
Talking to the media, the director of the department Shahab Ud Din Khatri said that applications after the 1st of January 2016 will be given preference over the pending applications. Applications received before the said date will be put on hold for one to one and half month more.
Also Read: Campaign Against Non-License Holders Ruined Due To Mismanagement
Bear in mind the provincial government asked for the tenders from the private companies last year for the printing of the plates. One of the interested parties filed for a stay order from the court claiming the corruption and favoritism from the department. The court halted the process until the matter was investigated.
Ismail Chandio, an official at the E&TD, also told the journalists that the issuance of government approved plates has been started. He told that currently BEU series of registration is going on. Every day a single series of number plates are issued, and older series are number plates will be printed side by side for the last year applications.
Recommended Reading: Case Registered Against Campaigner Behind The #FixIt Campaign
Shahab Ud Din Khatri also assured that traffic police won't be issuing fines to any old registrations as well who are still missing the number plates until the department issues all the plates. He also revealed that the department has already got four new and two older series of number plates printed before they are issued to the car owners. Those plates are around 7000 in numbers. New car owners will also be notified through the ads in newspapers.
Haji Muhammad Shehzad, the Chairperson of Pakistan Motors Association, told that more than one hundred thousand cars are waiting for their new number plates. He mentioned that those who bought cars from car dealers could get their plates from their respective dealers.