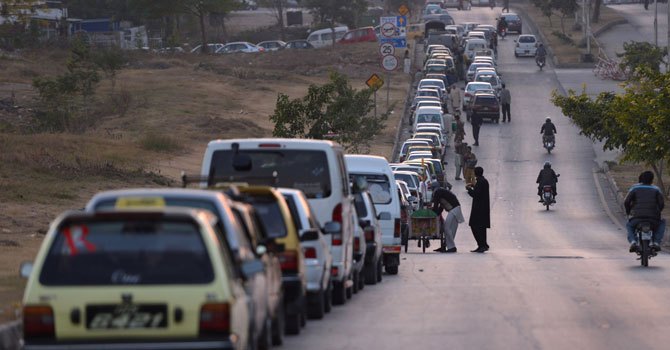 CNG stations in Punjab have been opened after they were prohibited to sell CNG, seven months ago. A delegation of Compressed Natural Gas Association (CNGA) held several meeting with the representatives of Sui Northern Gas Pipelines Limited (SNGPL), and they have come to an agreement to initially let selected CNG stations sell CNG once again. CNGA was assured that CNG will be opened in Punjab on 29th of May.
Sui Northern Gas Pipelines Limited demanded payment from CNG station owners in advance for CNG selling permission.
However, CNG stations will be open only for two day in a week. It is possible that CNG schedule will see changes throughout the year, to best suit the circumstances.
Although initial CNG sales will be restricted to selected number of station, the officials at SNGPL said that other CNG stations will be allowed gradually.
Long CNG queues, anyone?!
Source: TN