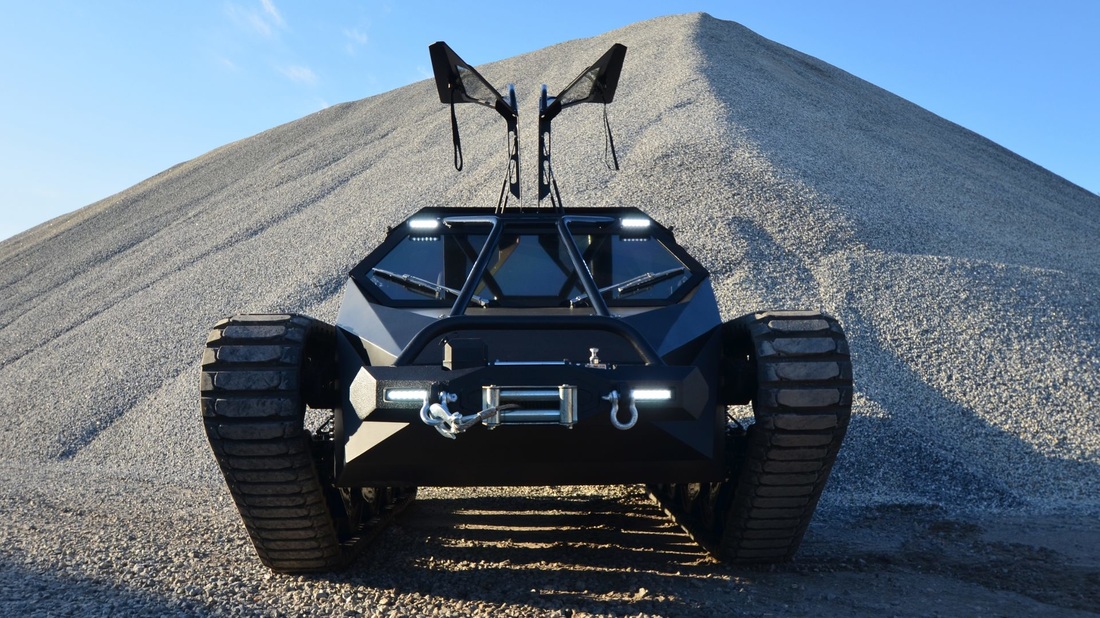 Ripsaw EV2: Now You Can Buy Your Own Personal Super Tank
Off-roading is fun activity. Many people do it as a hobby, and to fulfill their desire they spend decent amount of money on their off road vehicles mostly sports utility vehicles (SUV's). Fortunately in Pakistan we have many enthusiasts and 4×4 clubs who frequently and regularly arrange off road trips and rallies despite limited resources. If you visit UAE, a desert safari is something one must not miss. Driving 4×4's on sand dunes is a lot of fun and I am sure many readers might have experienced it already.
Many impressive vehicles come to mind when you think about off roaders, the most famous and obvious ones being Toyota Land Cruiser, Jeep Wrangler, Land Rovers etc. And how one can forget the Mercedes Benz 6X6 G63 AMG or the newly released Mercedes Benz G500 4X4. Now a US based company named "Howe & Howe's" has developed a vehicle exclusively for off roading. The company which was founded in garage and is run by two brothers is famous for their work not only with military and defense but they also manufactured vehicles for the Hollywood movies, like in recently released Mad Max: Fury Road. They are well known for creating extreme vehicles, which don't particularly look beautiful or attractive, but their performance is second to none. Few years ago they produced a twin track tank like machine which was apparently designed for military  and the main purpose was to move the troops faster and efficiently in any type of harsh and difficult terrains. Now the same vehicle named as "Ripsaw EV2 (Extreme Vehicle 2)" is available for civilian buyers as well. As the name suggests the off road performance is like a saw and can cut through any terrain like a super tank. As per the company who is tight lipped about the design details as of now says that "it's the fastest dual tracked vehicle ever developed". 
From the design, it looks that it will be a heavier vehicle but in actual the body shell is made up of military grade steel and aluminum and much lighter than what you would expect it to be. It weighs approx 3850 kg. It took 4 years to develop Ripsaw EV2 which as per company is a luxury off roader. The interior is equipped with high-end technology as well as an impressive independent suspension system for comfortable ride. The beast is powered by rear mounted General Motors 600 HP 6.6L Duramax Diesel engine. Now you can have a better idea how powerful this track vehicle can be. The EV2 is a hand crafted and limited production recreational vehicle and takes around 6 months to develop a single unit. The base price starts at well above USD $100k. I am sure someone wealthy enough from Middle East will soon get their hands on one of these in near future. For now, lets enjoy the video below (change to HD for the better resolution).