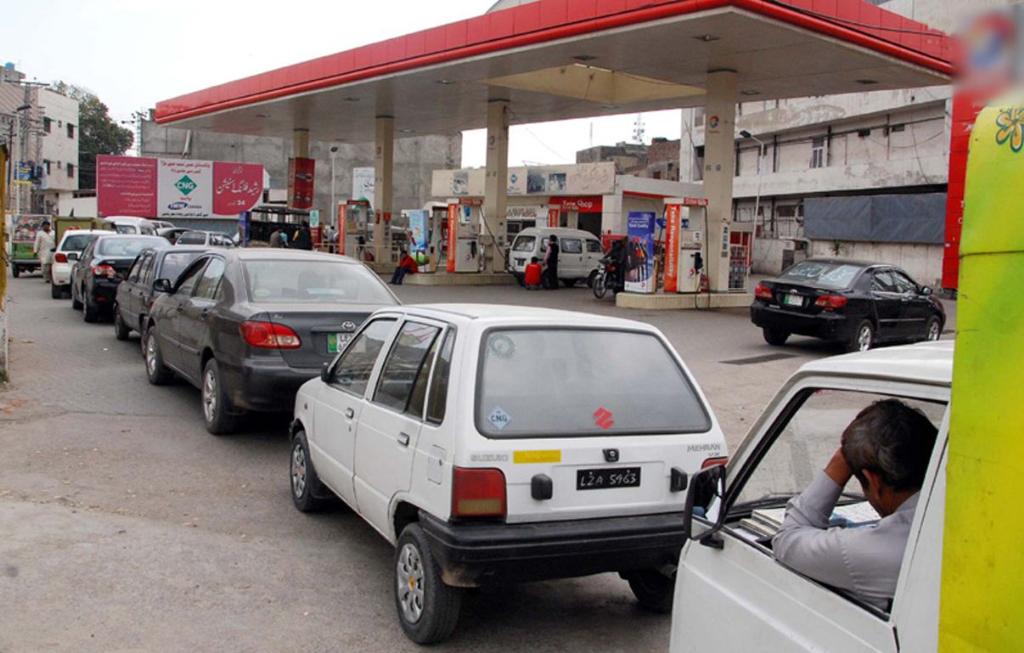 LAHORE : After six days of petrol shortage in Punjab, the Sui Northern Gas Pipelines Ltd (SNGPL), the main gas supplying company in Punjab has taken notice of the fuel shortage and decided to resume the gas supply at the CNG stations in Lahore.
It was reported earlier today that the decision to reopen CNG stations in Punjab and the region of Potohar was due to the suggestion of Chief Minister Shahbaz Sharif, who took notice of the fuel shortage and the prevailing petrol crisis after 5 days.
The report mentioned that the CM took notice of the fuel shortage and suggested the Federal Minister for Natural Resources and Petroleum Shahid Khaqan Abbasi to restore the CNG supply to overcome the fuel shortage.
In response to this suggestion, the petroleum minister expressed his willingness to restore the CNG supply in Punjab. The CNG stations in the Potohar region were being opened immediately as soon as the orders were received.
Earlier, speaking to the media in Islamabad, the petroleum minister mentions that the petrol shortage will end soon as the government is doing its best in improving the supply. The minister mentioned that 52,000 metric tonnes of petrol will reach the country today while Shell will also import around 20,000 metric tonnes petrol tomorrow.
Shahid Khaqan Abbasi also mentioned that the OGRA has issued notices to the oil producing companies regarding the fuel shortage as they failed to perform their duties.
Additionally, he also mentioned that there will be no such plans to re-open the CNG stations in Punjab in the near future. He further added that their first priority is to supply gas to the domestic consumers.
For now, the Chief Minister has decided that until the situation of this petrol crisis doesn't improve, the CNG stations are allowed to reopen in Lahore for facilitating the people, as the shortage of petrol is badly affecting the normal routine life of everyone.