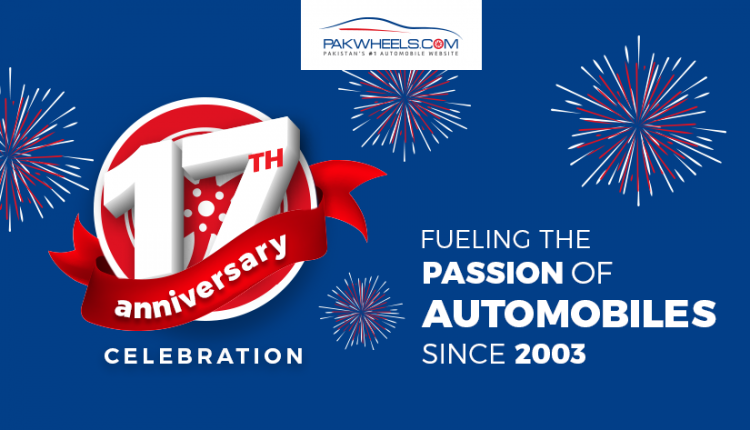 Come, Be Part of PakWheels' 17th Birthday Celebrations 
 Pakistan's Number 1, online automobile network PakWheels is celebrating its 17th birthday this year. Starting from a discussion platform, today, we are showcasing thousands of sales and buy listings, millions of followers on social media pages, while revolutionizing online automobile business in Pakistan. 
 We have also launched a successful car inspection service and auction sheet evaluation. 
It has been a long journey, but it is all because of you, our readers, viewers, followers, and social media group members. The car enthusiasts, like all of you, have helped us reach this point.
Join us in Celebrations: 
Henceforth, you can be part of this celebration through digital means, while keeping social distancing. Over the years, we have shared countless memories with all of you. PakWheels team wants you to share your memories of PakWheels with us, whether you have benefited from any of our services or visited the extravagant events (Auto shows, Rallies, Car Mela, etc.)all over Pakistan.
Let us all celebrate this occasion like a big family, which we are. The interaction between you and us will be great, making this event more memorable.
So, without any delay, take part in this activity, let us be nostalgic, share good old times, and be a true PakWheeler.