Comparison Between Pakistani Corolla And Civic's Suspension: What's The Difference?
Two cars that rule Pakistani domestic market are Toyota Corolla and Honda Civic. Both cars have their diehard fans and defend their cars till the end. Sometimes they are right and sometimes they are just too loyal and are willing to close their eyes at the obvious. One major aspect of the conflict between the both parties is the debate regarding the suspension and ride quality of both Corolla and Civic.
Although both sides have their preferences, but to be fair, both suspension system used in both cars have their pros and cons. In this article, we will try to shed some light on types of suspension and their workings, used in both cars. Both Civic and Corolla use same kind of setup for the front, it's the rear where they differ quite some. Front in both cars is MacPherson strut and at rear, Corolla employs torsion beam whereas Civic makes it work with double wishbone aka double A suspension.
Toyota Corolla is the world's bestselling car and the current Corolla is in its 11th generation. On the other hand Civic is Honda's shining star and Corolla's direct Japanese competitor and it is in its ninth generation.
Let's first talk about MacPherson strut since both cars share this type of setup.
It has one control arm, which is connected to the frame/chassis of the car, underneath that connects to the bottom of the wheel hub, on top of the wheel hub you have shock absorber connecting the wheel hub to the body. MacPherson strut is directly bolted with the body from the top. Steering end also connects to the wheel hub and the angle of the strut becomes vehicle's steering angle as well. Since the wheel hub is only connected with the body from bottom and the top, it leaves a space for the axle to be connected with the wheel right in the middle.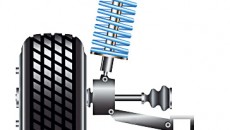 Major benefit of using this system is that it's cheaper and easier to design. It gets the job done by saving the cost for the manufacturer. Also since this configuration is fairly simple, it is also lighter in weight. Small front wheel drive cars benefit from this suspension. It is narrower than double wishbone and works great for front wheel drive cars.
One of the cons of this kind of suspension is, that it's taller than double wishbone. That can end up making the car ride higher to make is sufficiently comfortable. Also in cornering when there is heavy body roll, the MacPherson will not be able to keep the tyre contact with the road as compared to double wishbone suspension.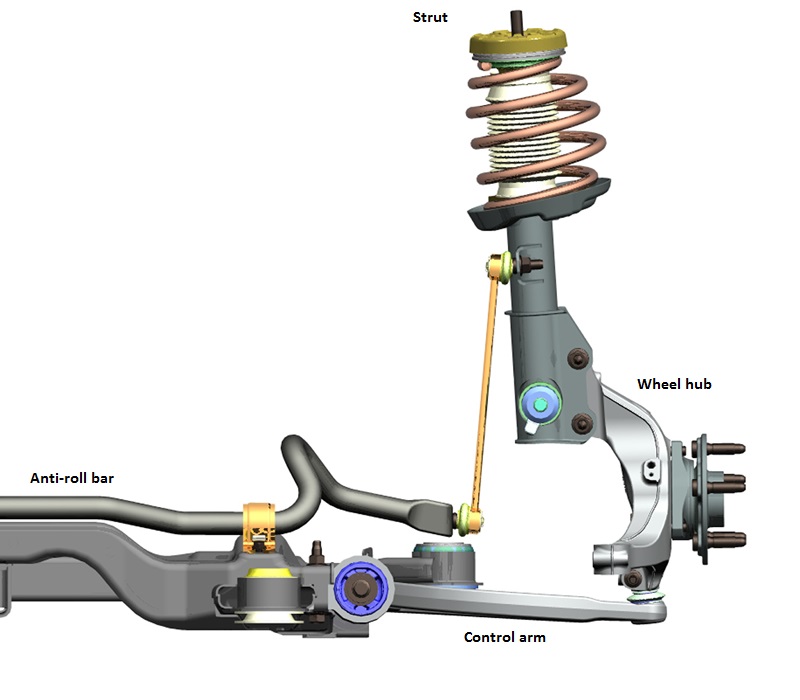 Now let's discuss torsion beam type of suspension, Toyota's choice of suspension for Corolla. Torsion means twisting motion on one end of an object that is fixed on the other end.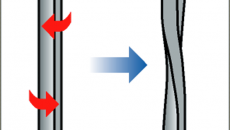 In torsion beam suspension, there is a large H shaped subframe that holds the rear suspension parts together. One end of the beam or subframe is attached to the body with rubber bushings and the other end stub axles are bolted that hold the wheel hubs on each side of the car. Both trailing arms are held together with a beam across the car. As the car drives on bumps and humps and the trailing arms moves up and down, the beam twists relative to each tyre. The suspension is somewhat semi-independent. Although both wheels can move vertically relative to each other, there are still interlinked compared to actual independent suspension. They are cheap to make and can last a long time without general overhaul. But simplicity of this system also brings its inadequacies like actual independent wheel movement and it provides very limited option to tune it in its actual form.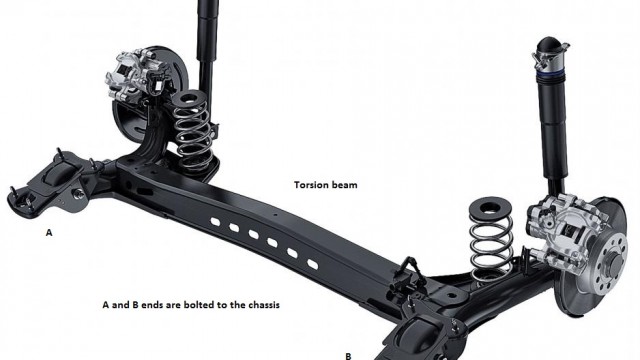 Honda Civic on the other hand has double wishbone suspension or double A arm or double control arm etc, whatever you want to call it.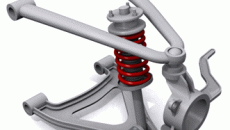 In this type of suspension, there are two control arms (they look like an A) that hold the wheel hub at the close ends of the arms. The open end is connected to the car. The good thing about this kind of suspension is that when you go up and down on bumpy road, the wheel travels vertically and the camber angle doesn't change. But if you are cornering, your camber angle changes because of the body roll. This kink was dealt by shortening the upper control arm. You basically want maximum amount of contact with the road when cornering, and this type of suspension provides great amount of control over that. Also they have relatively larger range of movement/travel compared to torsion beam suspension and you get good clearance movement for your wheel. On a side note, this type of suspension can be used for both front and rear end of the car. On the flip side, its complicated, and is expensive to develop. High end cars, rear or front wheel, usually have this kind of setup because it is much more performance oriented.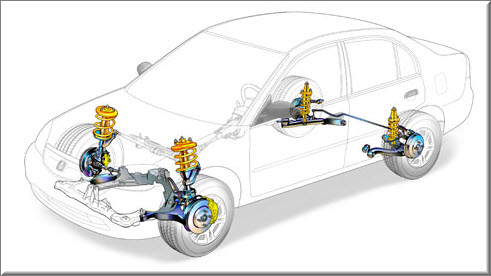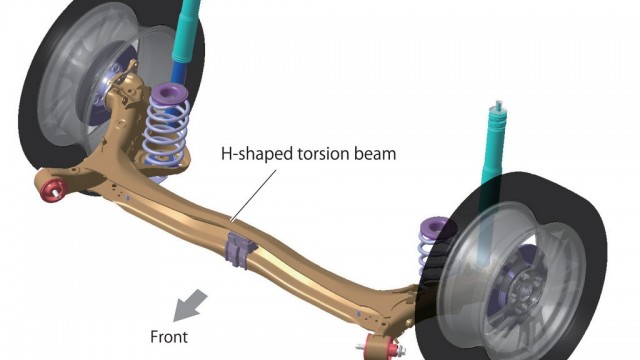 One should keep in mind that both torsion beam and double wishbone suspension have their ups and downs, literally. Auto makers like Honda and Toyota don't just pick the kind of suspension they are gonna use from a pot. The suspension of car takes a lot of beating especially in country like Pakistan where road network is not adequate. Folks in rural areas like buying Corollas cause their simple setup of suspension can take a lot of off road beating. Civic's suspension on the other hand performs really well if you have decided to put the pedal to the metal and suddenly a donkey cart appear in front when you least expect it. The ride height and the ride quality also are a big concern although they are more dependent on the shock absorbers and spring combo of the car. Both types of suspensions provide solution to a problem they are designed for, and one can lack in a certain situation where other would shine.