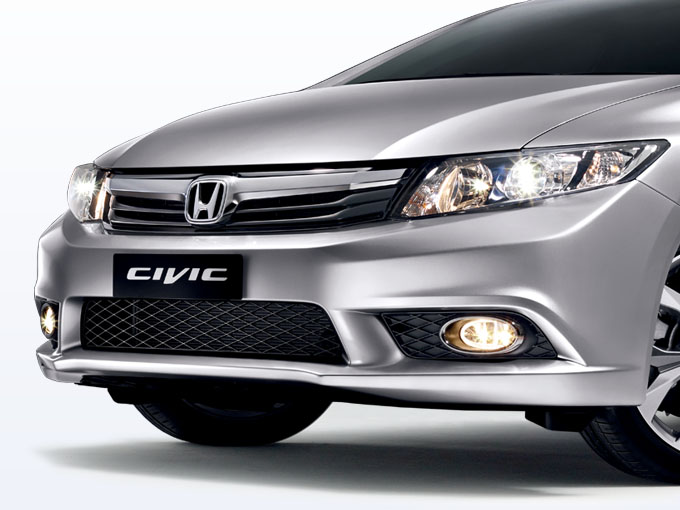 Comparison: How the new Civic is better than the old one
Some say that it's rear resembles heavily to that of the Toyota Camry XV30 while others say that it's pretty difficult to distinguish it's front from that of the 5th Generation Honda City but all what we know is that it's called the 9th Generation Honda Civic!
Going back to April, 2011 when the 9th Generation Honda Civic was first launched in the North American Market, it didn't really impress people who had high hopes from the designers at Honda after seeing the revolutionary interior and exterior design of the 8th Generation Honda Civic. As Honda is known for bringing revolutionary design changes from generation to generation in Civic, the design of the 9th Generation Honda Civic was being regarded as a step backward rather than a step forward this time.
Now soon after being launched in China, Thailand and Bangladesh, the 9th Generation Honda Civic has finally made it's way to Pakistan and is on display at most of the Honda Dealerships and just like any other part of the world where the 9th Generation Honda Civic has been launched, people in Pakistan too weren't any impressed with the design of this Civic but I've just one question; considering the amount of brand new car options which we've in the local car industry, is the 9th Generation Honda Civic really a bad car? Not at all! The 9th Generation Honda Civic may not be as good looking as its predecessor but it sure has lots of new features, including a few which have never been introduced by any local car manufacturer, and which may convince anybody into buying it without a second thought.
The most important factor which majority of the people in Pakistan consider before buying a brand new car is it's price and it's resale value. The resale value of the Honda Civic has always been high in Pakistan no matter what, therefore that won't be a problem this time too. Coming to the price of the 9th Generation Honda Civic, there are 4 variants available for the Civic this time: the 'i-VTEC Manual Transmission variant being the Base Model has been priced at PKR 1,969,000 which is not a bad number at all considering that the Base Model is still under the 2 Million mark. Next comes the 'i-VTEC Prosmatec Transmission' variant which has been priced at PKR 2,089,000 followed by the 'VTi Oriel Manual Transmission' and the 'VTi Manual Prosmatec Transmission' variants being priced at PKR 2,199,000 and PKR 2,319,000 respectively. Also, just like for the 8th Generation Honda Civic, prospective buyers can go for Leather Interior and Navigation & Multimedia System In their 9th Generation Honda Civic for an extra cost of PKR 55,000 and PKR 60,000 respectively.
Honda Atlas has also introduced 2 new optional features for the latest Honda Civic this time which includes the Honda Genuine Accessories Utility Package which consists of Floor Mats, Trunk Tray and Door visors for an extra price of PKR 15,000 only and also the option of either extending the warranty package to 3 years for an extra price of PKR 8,900 or extending the warranty package to 4 years for an extra price of PKR 13,900.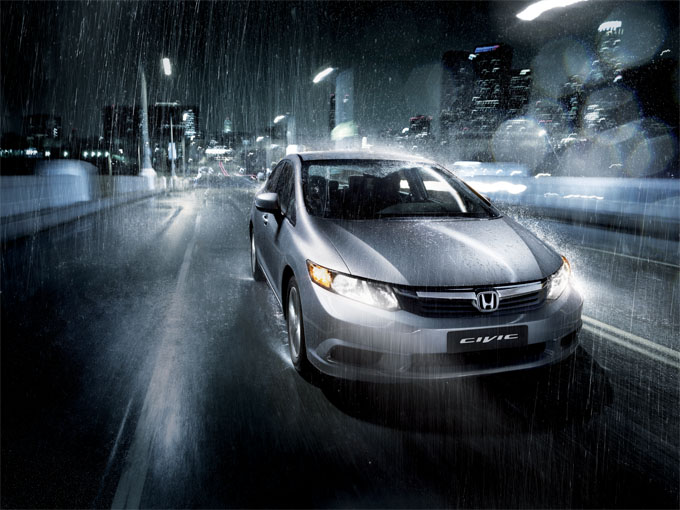 Next  comes the most interesting feature of the 9th Generation Honda Civic which has never been introduced by any local car manufacturer, the i-MID (intelligent Multi Information Display). The i-MID is a 5" LCD located right next to the speedometer which displays the current audio track/radio station, time, temperature, phone functions, odometer, seat belt and other warnings. With the push of a button, it also displays trip distance, fuel consumed and more.
Coming down to the steering wheel of this all new Honda Civic, you will find Audio and i-MID control which means that you no longer will be needing to move your hands to turn up the volume of your favorite song being played on the radio or to check the temperature outside, all this can now be done just from the controls located on the steering wheel. The 9th Generation Honda Civic is also equipped with the 'Cruise Control' feature which was missing on it's predecessor; now relax on long drives with the smart and convenient cruise control at your fingertips. But this is not all, Honda Atlas has been quite generous in giving new features to its people in the Civic this time that's why they've also introduced an Automatic Climate Control System for the first time in the Civic. Now with just a touch, the automatic climate control system will set up the perfect cabin comfort.
For the audio junkies, there's an In-Dash CD Player with FM Stereo available in all the variants with a new auxiliary jack which lets occupants enjoy music from an iPod or other MP3 players but again this is not all; if you want to go for something better, you can opt for the Built-In Multifunction Navigation System from Honda which comes with Bluetooth and a Rear Camera for ease of parking. Moving forward, one very interesting feature in the 9th Generation Honda Civic is 'Internet Connectivity'; all what you'll be needing to do is just plug in a USB Internet Device into the slot available in the dashboard and then the console will give you a stylish touch screen browser for you to explore the world.
With a completely redesigned front, Honda has installed projectors in the headlights this time which are twice as bright as halogens and they now come with an auto-timed switch which means that you no longer will need to turn them on or off manually. For the people planning to go for the 'Oriel' variant, they'll get to enjoy a smoked glass sunroof with tilt up function to enjoy a breezy ride, a set of neatly placed fog lights to make navigation easy in extreme driving conditions and beautifully designed alloy rims that create a perfect base for a majestic car.
Coming to safety features, one highly commendable effort of Honda Pakistan is that they've introduced SRS Airbags in all the variants of the 9th Generation Honda Civic. There are 2 airbags for the Driver & Front Seat Passenger available this time which were previously available only in the 'VTi Oriel' variants of the 8th Generation Honda Civic. Apart from SRS Airbags, 4-wheel Anti-Lock Braking System (ABS) and G-CON are also standard in all the models of the 9th Generation Civic.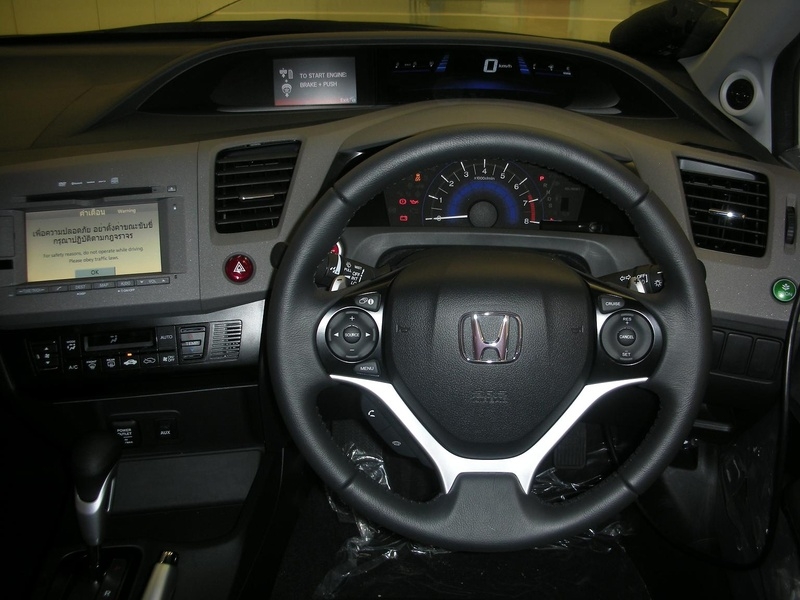 Under the hood of this all new Civic is the same motor which was previously in its predecessor, the 1.8L i-VTEC power plant producing 141hp at 6300rpm but this time it is even more polished and fuel efficient.  One more interesting feature in this all new Civic is the 'ECON' technology. With the press of a little green 'ECON' button located below the driver's side air vent, the engine and other power-using systems will then go into super-efficient mode to maximize your fuel efficiency and will tell you fuel efficient ways to drive your car.
At the end of the day, one may not find the 9th Generation Civic as attractive as its predecessor but in an automobile market like that of Pakistan where there aren't many choices available for brand new cars in the 1.8L segment, this all new Civic will surely be a hit!
More pictures here: Pictures: 2013 Honda Civic Launched in Pakistan – September 2012