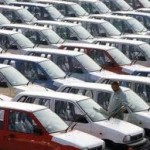 Layoffs in local auto industry expected as demand for local cars fall
It doesn't take a rocket scientist to see that the demand is falling for locally made cars, at that price with little value for money, every other person with a bit of understanding and enthusiasm towards cars can tell before the downward trend of sales even began in the local auto industry.
Many of the local auto parts manufacturers have now decided to slash jobs as they are not getting orders as they used by auto assemblers or OEMs (Original Equipment Manufacturers) due to falling demand of locally assembled cars.
While some haven't even got any orders for spare parts production, others have received orders of low quantity and have therefore decided to reduce cost at the expense of jobs.
In July this year, car sales have fallen by more than 30% while auto imports have increased by 243% this year to 55,000 used cars imported compared to only 16,000 imported last year and it is only logical that the local auto parts industry is also taking the heat for it as demand falls, supply also falls because if it didn't, prices may come down by a good margin.
Even people, who previously were reluctant to purchase imported cars out of fear of resale have now given up and instead buy imported cars as they have a wide variety to choose from. Those cars are also of the brands which we have here, it is time that local auto assemblers also give up on having a portfolio of one car namely; Toyota only manufactures Corolla, Honda only Civic and City and Suzuki, well forget about them.
These auto assemblers make some really good cars in foriegn markets for the ordinary man, here however they only make cars which people can no longer afford.