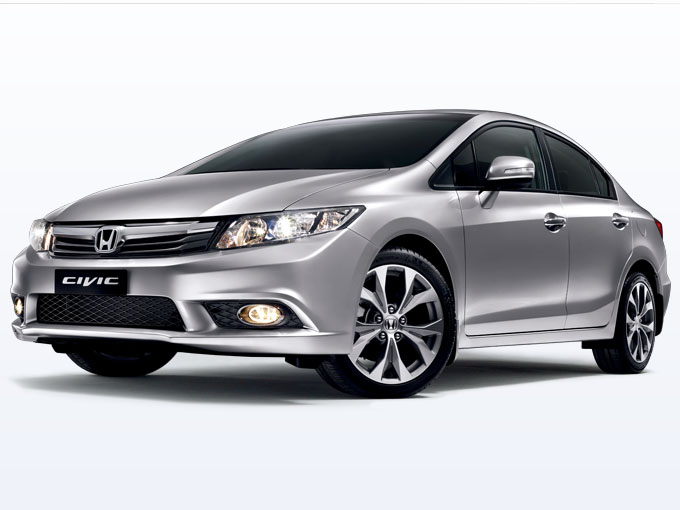 Once, you could buy an Accord at the price you now buy a Civic
Here is a screenshot saved of the price page of Honda Accord in September of 2006, where you can easily read the price of an Honda Accord which is just 2,399,000 which is just about the price you'll be buying a 2013 Honda Civic VTi Oriel Prosmatec. In close to just about six years; power transition, falling rupee and incompetent automotive assemblers, all failed to show insight or competence/intelligence and have made Civic — Pakistan's Bentley.
Honda's Civic wasn't built as a Bentley, it was built for the ordinary man and so it behaved like one always with a fuel friendly engine with enough power to overtake at a good pace, good aero-dynamics to make sure, we didn't fall off the road and enough room for a family of four while today it is mostly seen as a chauffeur driven car for the corporate folks.
But unlike Corolla, Civic was a car with a touch of sportiness in it for the common man who couldn't afford anything even close to a real sports car so Honda, chose wisely to give some power to the people and so the 'VTEC Kicked in Yo' memes were born as well.
Honda Civic had remain a long part of the Need For Speed series but with the eighth generation Civic arrival, it had disappeared from the one of the most popular automotive racing game altogether. We know the reason why it happened so, it became boring, fat, and offered no value for money.
The Wall Street Journal said the redesigned Civic was a "massive fail," Consumer Reports called the car "insubstantial," and Motor Trend said "the Civic already feels a bit dated." We at Pakwheels concluded that its an overpriced attempt by Atlas Honda in Pakistan to make Civic a Bentley.
Honda themselves have spoken out as well, Speaking in Tokyo, Honda's creative director Yoshinori Asahi told The Sydney Morning Herald that, "In the past few years the cars have been a bit boring." Asahi said that Honda styling trends will undergo "a dramatic change" within the next two or three years.
Lets hope it become what it was truly famous for but for whats it worth right now which it isn't at that price, stop making it look like its a damn Bentley!