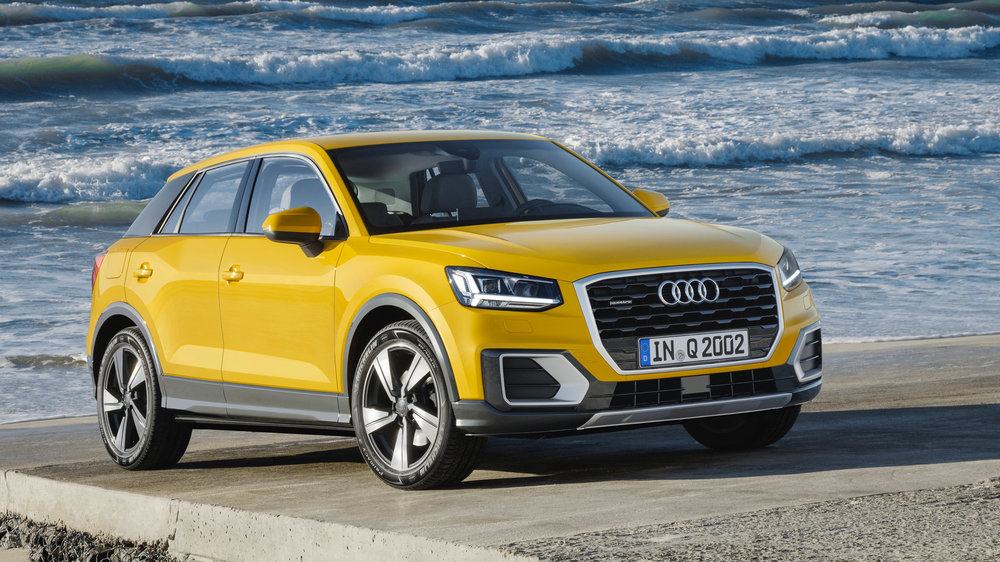 It's been just a few days since Audi Pakistan submitted the letter of intent to the Board of Investment, expressing their interest to start manufacturing cars in Pakistan. And now it seems that the company has already made plans to expand its operations in Pakistan. Earlier today, the sources have revealed that the company is planning to introduce the entry-Intermediate level crossover Q2 in Pakistan by the first few months of 2017, which is backed by the launch of official teaser campaign for Audi Q2 on the Audi Pakistan's Facebook page.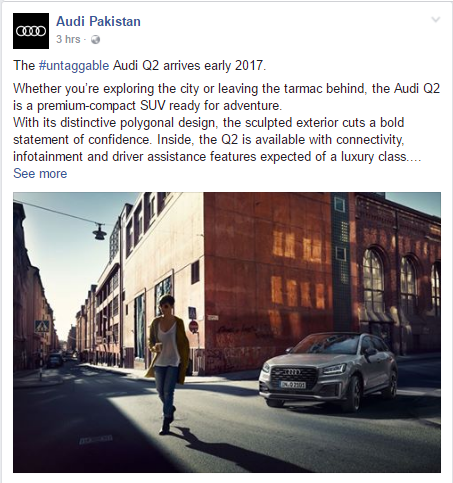 Moreover, the company is already benefiting by the new Auto-mobile policy 2016-2021. According to Ali Khan, Head of Automotive at Premier Systems Private Limited; the company is selling 900+ CBU's each year in the country, and with the launch of economical products, this number is expected to increase significantly.
Read More: Audi to Invest in Pakistan
In this development, Audi has developed Q2 to aim a far younger demographic than its bigger variant Q3. The new Q2 is up against a variety of rivals, including the newly launched BMW X1. This car is on sale and comes in three trims; entry-level SE model, S line model and a limited-edition Edition # 1 model. The crossover comes with the following engine options:
1.6 L Diesel Engine (114 bhp)
1.4 L Petrol Engine (148 bhp)
Turbocharged 1.0 L Petrol Engine (114 bhp)
However, sources reveal that Audi Pakistan might be introducing this crossover with 1.0L Turbocharged Three-Cylinder Engine, which will be benefiting a lot from the Import, Registration & Tax structure of Pakistan, and on the plus side it will also allow the company to offer this vehicle at a highly competent price.
The crossover is being estimated to fall in the price-bracket of PKR 2.7-3.0 million.
Stay tuned as we will be covering this vehicle in more detail.