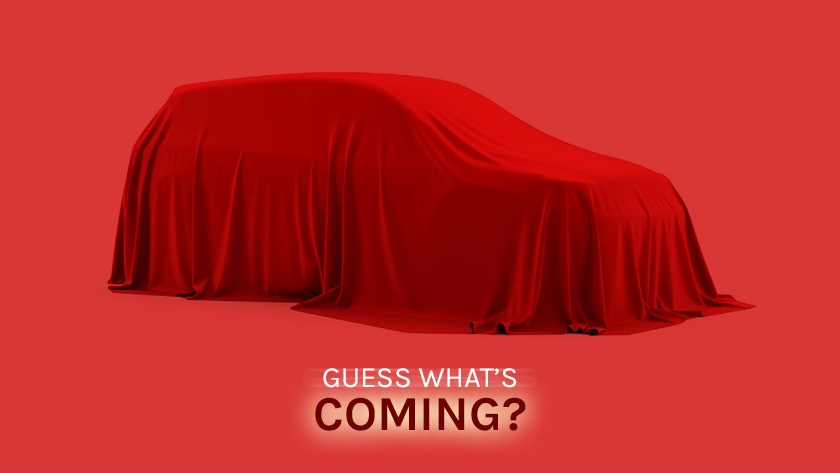 Confirmed: Pakistan to Witness the Launch of Three SUVs in December
In the last decade or so, the crossover segment is getting increasingly popular. Every car brand is bringing their version of crossover. In recent years, even in Pakistan, the crossover vehicles are getting great attention. The prime example is in the shape of Vezel, which is a self-import. The popularity pushed Honda Atlas to launch HR-V but it seems that the sales of this model didn't get traction and people are still more interested in buying a Vezel instead, reason being more value for money and extra features available in Vezel. Now recently Audi Pakistan announced to launch a lower-end crossover Q2 in Pakistan. Buyers are showing interest in these small crossovers and it seems that the crossover segment will get populated more and more over time. Although the new auto policy of Pakistan is a good sign for the buyers and consumers, the existing car assemblers in the country are not very pleased about it. It seems like Pak Suzuki has felt that it's better to act or lose it altogether. This is evident from the recent news item that appeared on PakWheels went viral in a few hours. A PakWheels source confirmed that first batch of Suzuki Vitara, which is a small crossover has Reached Port Qasim.
1: Toyota Hilux Revo
Toyota Indus Motor Company opened the booking for the new Hilux Revo from 14th of November 2016. And since then it was inevitable that the company will be holding an event to officially launch this vehicle. In this development, sources have confirmed that the company will be hosting this launch ceremony in this month (December, 2016). The vehicle, however is available in the following variants:
REVO V Grade (Full Spec A/T)
REVO G Grade (M/T and A/T)
E Grade (M/T)
Single Cabin 4×2 & 4×4
Deckless
The 4×2 variants will continue the 2KD 2.5 litre with a refined 5-speed transmission, all 4×4 versions will come with a 3.0 L 1KD-FTV inline-4 common rail diesel engine (with VNT). The 4×4 line-up will be made available in 5 speed automatic and 6 speed manual. The 3.0 litre engine produces 163hp at 3400 rpm and 343N.m of torque for the manual and 360N.m for the automatic.
While the Hilux variants will continue standard body size with black interior, Revo versions will come with a wide body and new two-tone bronze /black interior.
Ex-factory Prices for booking are mentioned below of all variants.
Toyota Hilux REVO 4×4:
REVO G Manual          PKR 3,749,000
REVO G Auto                PKR 3,949,000
REVO V Auto                PKR 4,199,000
Toyota Hilux 4×4:
Hilux E (double cabin)       PKR 3,549,000
Hilux single cabin               PKR 3,349,000
Single Cabin 4×2:
Deck less                           PKR 2,059,000
4×2 Standard                  PKR 2,259,000
4×2 Up Spec                    PKR 2,289,000
Full Payment will be required for booking. For all 4×4 variants Advance Tax for Filler will be PKR 200,000 & for Non Filler PKR 400,000 Confirmed by IMC due to displacement change.
And following is the review of new Toyota Hilux Revo (Test Variant) by PakWheels.com:
2: Toyota Fortuner – 2nd Generation
IMC a few months back gave us a glimpse of the New Toyota Fortuner. IMC is yet to officially disclose its price and specs. But the sources have confirmed that the company is all geared and prepped up to launch this vehicle in December, 2016.
The vehicle is recipient to an exterior as well as an interior facelift. However, the engine will remain the same; 2.7L 2TR-FE inline-4, DOHC with VVT-I engine. The new Toyota Fortuner is likely to have a new 6 speed automatic transmission. It should be noted that this vehicle is expected to arrive in the local market in the beginning of the next year, with an expected price tag of PKR 4.9-5.6 million.
3: Suzuki Vitara
Vitara is Suzuki's answer to small crossover segment, which arrived first in 1988. Since then, the model saw evolutionary and revolutionary changes spread over four generations. Over the years, Suzuki tried its level best to come up with improved and fun little vehicle. Every country where Suzuki launched Vitara, is very well praised among its competition. Dimension-wise Suzuki Vitara is 4175mm long , 1775 mm, while 1610 mm high, with a wheelbase of 2500 mm and ground clearance of 185mm.
Internationally Suzuki Vitara is available with petrol as well as diesel engines. Vitara engine options are M16A a 118hp 1.6L naturally aspirated engine with 156 NM of torque @4,400 RPM or a new 1.4L turbocharged engine known as 1.4L Booster-Jet coded as K14C-DITC.The third is 1.6L engine D16AA, diesel engine with 118hp and 330NM of torque. All three engines are available as front-wheel-drive or "ALLGRIP" Suzuki trade name for the all-wheel drive system.
The new Suzuki Vitara has a fuel tank capacity of 47 liters and both engines have good fuel consumption figures. The 1.4L has combined figures of 5.5 l/100km. On the other hand, the 1.6L returns 5.3L/100km combined for manual while 5.5L/100 for automatic. Looking at the engine options, it is safe to assume that diesel will not be an engine for Pakistani market. We can expect either of the two petrol engines or maybe both options.
The vehicle in question is expected to be priced around 3.2-3.5 million which also indicates that we might see certainly  a nicely equipped  version.
Stay tuned with us for more details as December is bound to be a lot more eventful then any other month from any other time in the history of Pakistan' automobile industry!