This Bluetooth Speaker Costs as Much as An Altis Grande
Many high-end super and exotic car companies partner up with fashion and designer brands and release various products which are very flashy and eye catching. Companies like Lamborghini, Ferrari, Porsche, etc. have been releasing products like wallets, ladies bags, suitcases, mobile phones and most of the time, wrist watches inspired by their heritage. All these designer items are always limited versions and truly as exotic as their cars apart from being very expensive.
The use of Bluetooth standalone speaker is increasing day by day. Almost everyone keeps one at home. So, the exotic super car company Lamborghini thought why not one. Lamborghini partnered with an Italian custom high-end speaker manufacturer iXOOST and made something extraordinary. The Bluetooth speaker/ docking station named as "Esavox" is not only Aventador inspired but also uses some of the technology out of it. So far and so, the company says that the hand-made speaker system follows same standards as required by Lamborghini. Lamborghini said, the housing/ cabinet of the speaker system is made from same carbon fiber and uses same fusing technology as used by their Aventador. The speaker system uses original exhaust at front giving impression of a complete Lamborghini iconic Aventador, while it's fully functional and has a variable aperture to control pressure of the sub woofer.  The speaker has same ON/OFF button as used in the Aventador.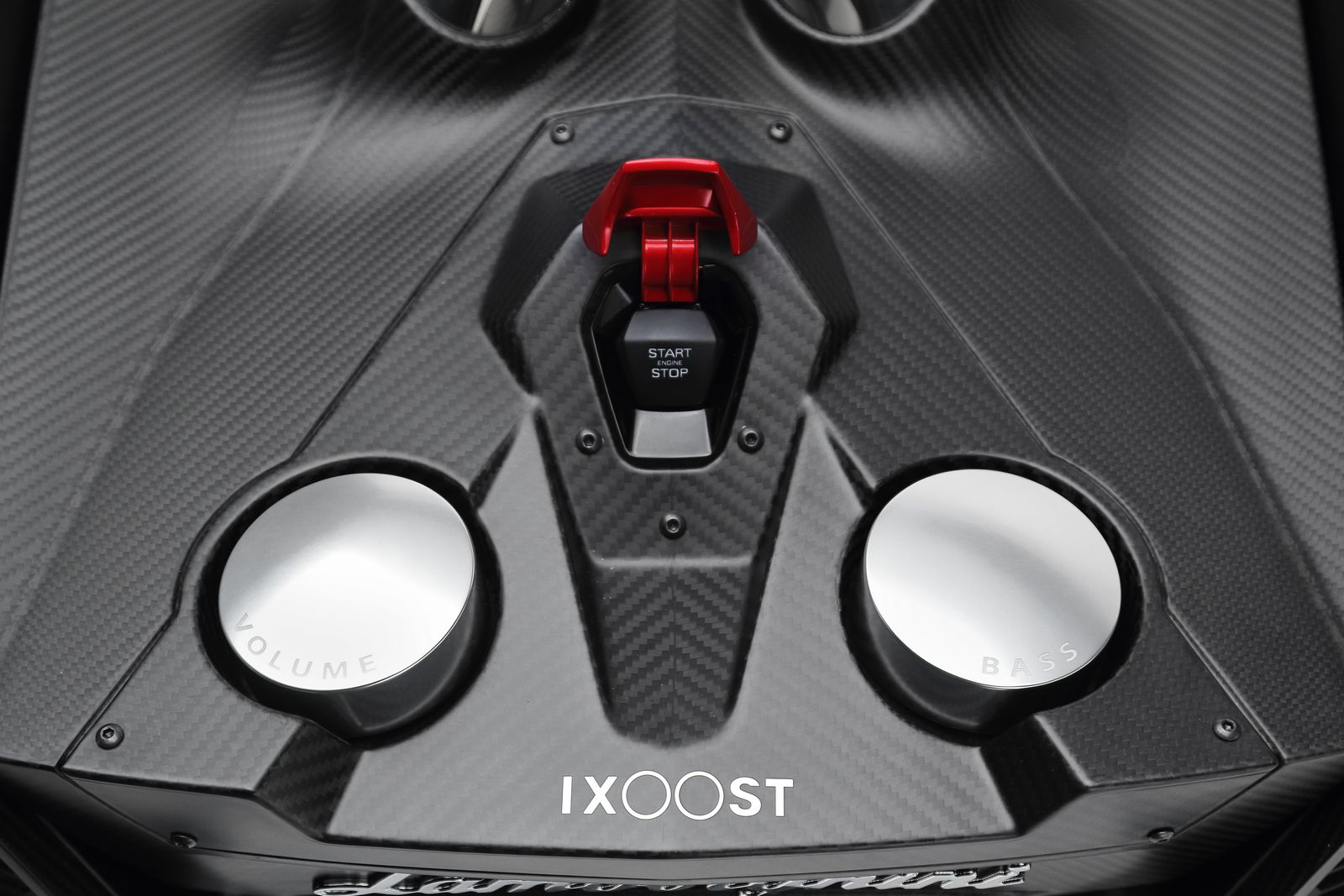 The company made it crazier by using a specially designed shock absorbing system, which works as damper and reduces the vibrations created by speakers. There are two 6.5 inch full range speakers and two 8 inch woofers made with carbon that ensure full stereo experience, while there is a 15 inch sub woofer and two 1 inch tweeters inside the box. There are two stereo valves on input with an amplifier with power output of 600 watts. Another with 200 watts is exclusive to sub-woofer, while frequency control is managed by two 24 bit digital signal processors for improved audio filtering. The speaker is equipped with Bluetooth 4.0, an aux input as well as a dedicated smartphone app for controlling all the functions.
The hand-built 800 watt speaker system is available in matching Aventador color option. There is a famous quote by Enzo Ferrari "the sound of a 12-cylinder engine must be listened to as if it were a symphony, the sound of a 12-cylinder Ferrari is like a melody which no conductor would ever manage to reproduce".  At an extraordinary cost of $24,000, this made-to-order speaker will definitely look like an Avenatdor on your desk producing beautiful Symphony.