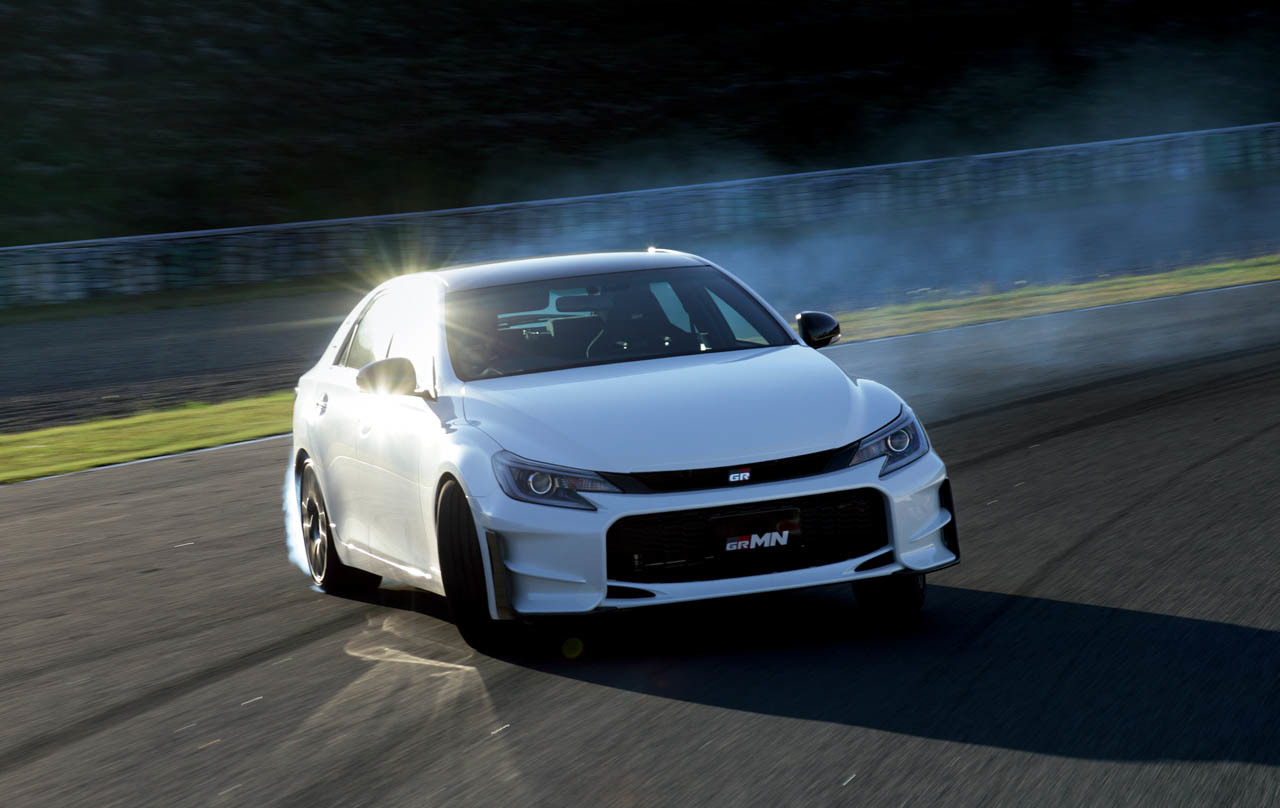 A custom Toyota Mark X for Tokyo Auto Salon
Out of the many many vehicles imported into Pakistan from Japan, Toyota Mark X has been one of the best cars brought here. The Mark X follows on the legacy of the JZX chassis performance sedans from Japan who attained their popularity from the drift culture, due to its FR configuration and the 2JZ Supra engine. It conforms to the petro-sexual handbook which dictates in its page 1 of chapter 1: Engine's at the front, manual gearbox in the middle, and the drive goes to the back.
For the upcoming Tokyo Auto Salon, which is the Japanese version of the SEMA Show in USA, Toyota has revealed some highly modified Japan only models which include the Mark X, Harrier and Prius. But what caught our attention was the Mark X modified by Toyota in-house GRMN (Gazoo Racing Master of Nurburgring), a street tuning division within Toyota's racing departments.
The modifications are a new, more aggressive looking front bumper, carbon-fiber roof, trunk spoiler, 19 inch wheels, sports suspension, new upgraded brakes, a sports sedan inspired to make it look more like a sport sedan with trim available in carbon, piano black and Alcantara. 3.5 Liter V6 engine pushes out 316 HP through a manual transmission and Torsen limited slip differential.
The other two models which GRMN had done look more ugly than good, the Harrier's version introduced is called 'Elegance', with its suspension dropped by 1.4 inches, ugraded brakes, an aggressive front end and improvised interior. The second car being the tall roof version of Prius Alpha (also known as Prius V), with similar upgrades as the Harrier.
The three vehicles will debut at the 2015 Tokyo Auto Salon and soon, the Mark X will indeed find its way into Pakistan after some Japanese people have had their way with it.
Mark X GRMN:
Harrier:
Prius Alpha: