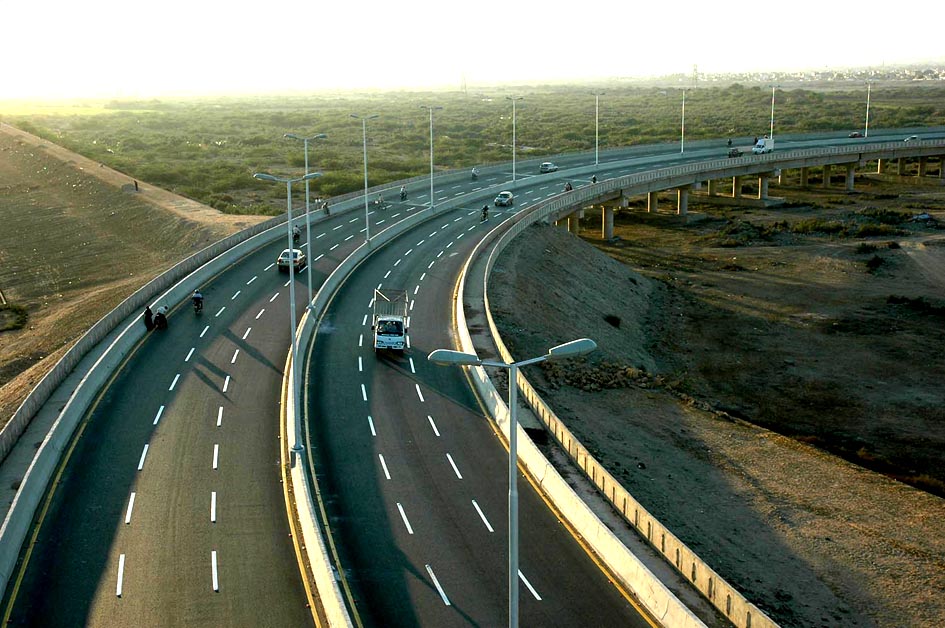 Prime Minister Nawaz Sharif announced on Tuesday that work on the Lahore-Karachi Motorway to will begin soon and the motorists of Pakistan would be able to travel on the Lahore-Karachi Motorway in 2015.
The Lahore-Karachi Motorway is actually a series of small motorways that would directly link Karachi with the Lahore-Islamabad Motorway (M2).
The plan to link Karachi with Lahore via Motorways Network is as follows:
Location: Pindi Bhattian to Faisalabad (M3)
Distance: 53 kilometers
Location: Faisalabad to Multan (M4)
Distance: 243 kilometers
Location: Multan to D.G. Khan (M5)
Distance: 84 kilometers
Location: D.G. Khan to Kakkar (M6)
Distance: 467 kilometers
Location: Kakkar to Karachi via Kirthar National Park (M7)
Distance: 280 kilometers
Currently, it takes about 18 hours for an average driver to reach Lahore from Karachi on the most commonly traveled route of 1400 kilometers. Apart from reducing the distance between Lahore and Karachi from 1400 to 1150 kilometers, the planned route will also reduce the travel time between the two cities significantly.
Here's a screenshot of the planned route of Lahore-Karachi Motorways along with the most common route between Lahore and Karachi on Google Maps: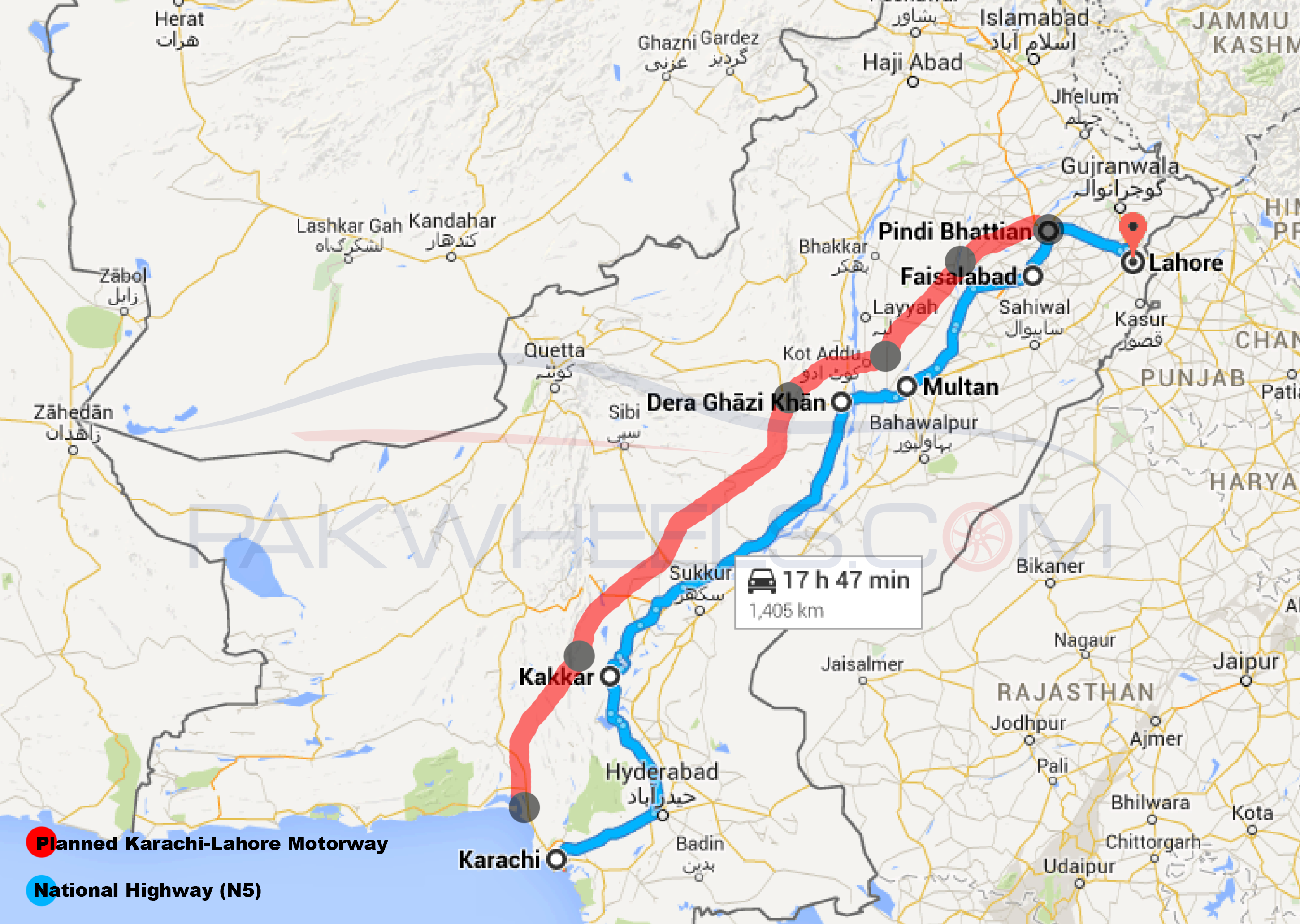 Also Check Out: Cars for Sale in Lahore