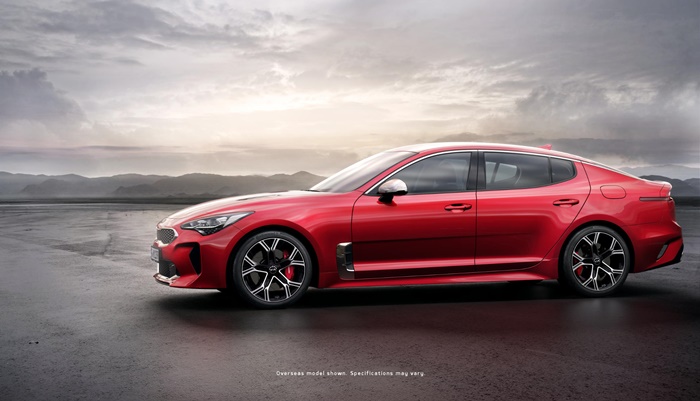 Dear KIA, Please bring the Stinger to Pakistan
New manufacturers coming to Pakistan has been quite a buzz for last two years, and we are very excited to see new and better competition in the market. Volkswagen might release two vehicles next year whereas we have already seen 3 KIA cars being tested on the road in Hyderabad, Sindh. What a great time to be alive since we have not seen any major car company testing their cars in Pakistan for a long time now.
RELATED: Kia Car Spotted in Pakistan (ONE and Two)
Since we are all excited and ready to embrace the new manufacturers making way to our country. There is a little to be desired from the companies. Since KIA makes great and reliable cars, it's hard to ignore their new sports sedan, The KIA Stinger. Produced to compete directly against cars such as BMW M3 and Mercedes C43 AMG. It has been developed under the ex-BMW M Division chief Albert Biermann. So you can expect quite a few BMW elements in the cars DNA. Which to be honest is a great thing.
Stringer comes with three engine options
2.0L Turbo L4 (259HP)
3.0L Twin-Turbo V6 (365HP)
2.2L L4(200HP-Diesel)
All engines are mated to an 8-speed auto and no manual as of now.
Download PakWheels App
This is also one of the best looking KIA's of all times, and since it's a sports car, you can expect its exterior to be the par. Front features the famous tiger nose grill along with aggressive and keen looking LED head lights and massive air intakes. The car is a lift back to the tail is a little raised than usual though it looks attractive in my opinion.Stinger has been mainly showcased in metallic red color which makes the car look devilish. However, there are other color options too.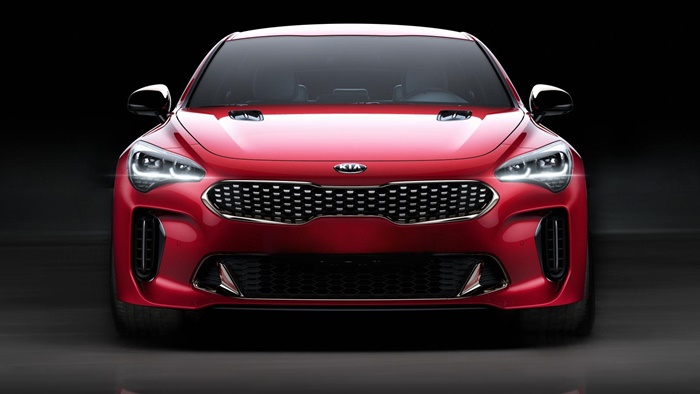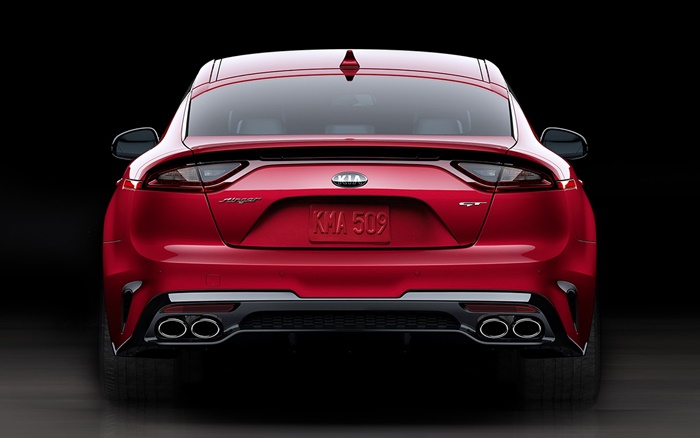 Interior is also well made and feels quite luxurious for its price range. KIA says that the interior is inspired by "aerospace" and that is very apparent the moment you step inside. Take a look at the centre console, the gear knob and the circular A/C vents for a better understanding. Other than that there are loads of feature present inside the cabin including memory adjustment seats, tilt and telescopic steering wheel, a 7inch infotainment system and a climate control to name a few.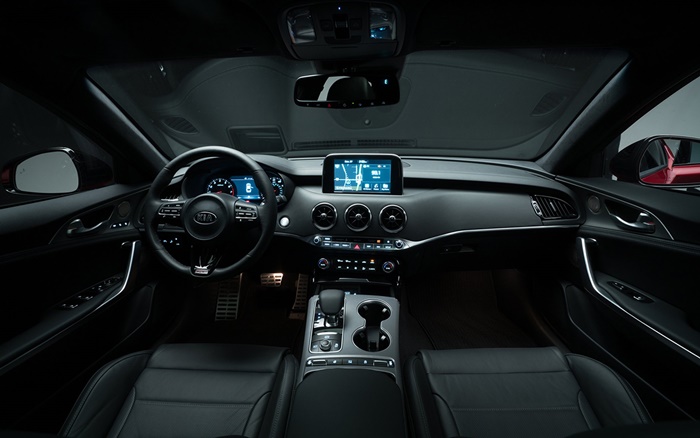 Since it's a sports car, numbers are quite good, again considering the price point. The base model does 0-100km/h in 7.3s while the top of the line can do it in a very respectable 4.6s. The top speed is limited to 269km/h which again is fine. Since not even a single unit has been imported to Pakistan however, motor journalists who tested this car say it does not only feel sporty like a BMW M3 but also feels posher like a more upscale sedan. A good blend of comfort and performance.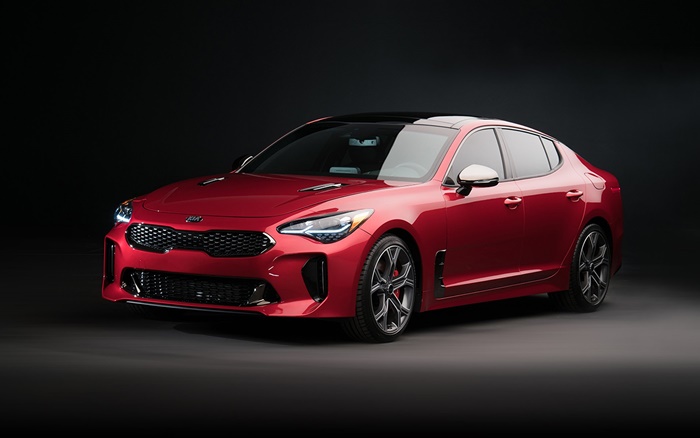 Prices start just under $32,000 and top of the line model is close to 50 grand. Since unlike most other sports cars, Stinger has a small 2.0l base engine making it a good choice for Pakistani market. The price if managed under 40 lacks can make this a great and first choice for many buyers in Pakistan. The reason I'm saying this is because being a 5 door this car is practical for carrying people and has an ample amount of boot space for luggage with the added benefit of extra power for people looking for some fun and performance out of their car. We also have considerably better fuel than before so running this car won't either be a problem. People are importing rare and exotic cars from around the world in Pakistan so to have one officially produced here could be a big thing. which will remove a lot of hassle for many potential buyers and the added benefit of reduced duty. Although we know there are many constraints to bring a proper sports car here in Pakistan but KIA if you are listening please bring this car to Pakistan. Please!